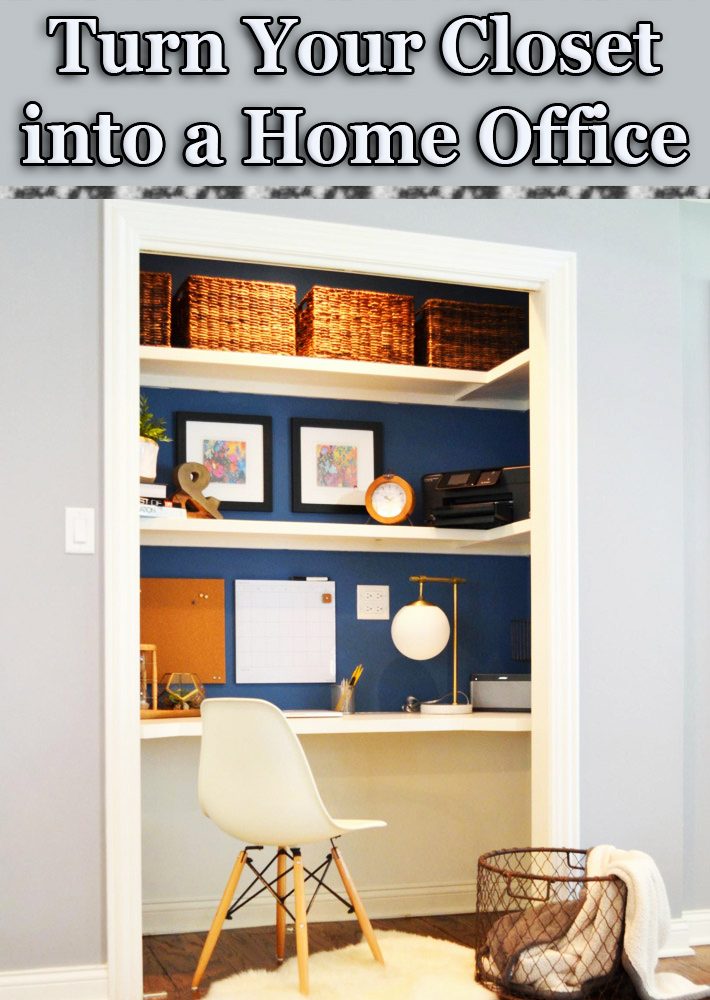 Turn Your Closet into a Home Office – Tips
If you are trying to determine how to bring a home office into your space, and there just isn't enough free wall space to do it, converting a closet into one, may be your best solution. Many closets are not used nearly to their best potential, and by converting one into a home office could solve your space issue and help you stay organized and functional in your office. If you're considering transforming that poorly used hall closet into a worthwhile office space, here are tips to help you.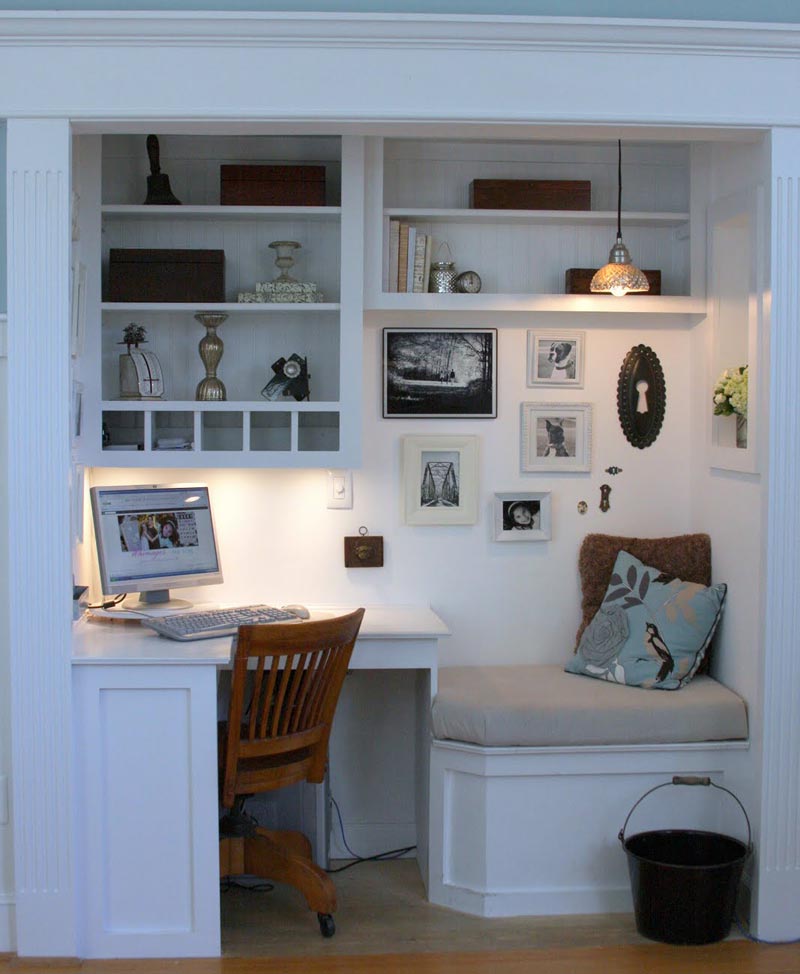 1. Determine what functions are necessities: When creating a home office in a closet, remember it will take a degree of pairing down from large amounts of storage, clutter and stuff!
Since closet offices are generally small in nature, determine what elements of your home office are essential and which ones are for pure decoration and those that take up space. Stream line and organize files, and office equipment into storage containers, file cabinets and stylish desk and shelf organizers.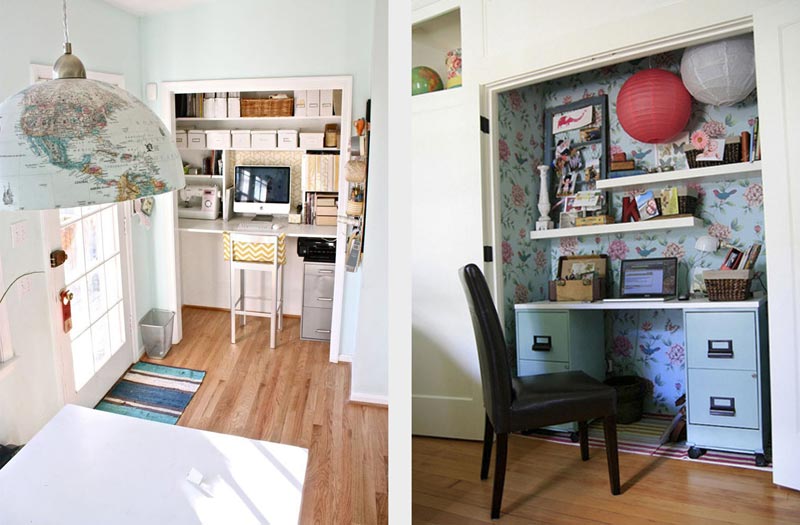 2. Make your office inspiring: Just because you are converting an existing closet doesn't mean it has to look like a closet. Before you build your work surface inside your closet, opt for painting the inside walls an inspiring color or plan to use colorful photos and personal touches to bring the walls alive. Many craft and office supply stores have coordinating desk accessories, bulletin and maker boards and wall organizers to bring a personal style to your closet home office. Consider using fabric or colorful window treatments as a way to close off your office closet, if you prefer instead of doors.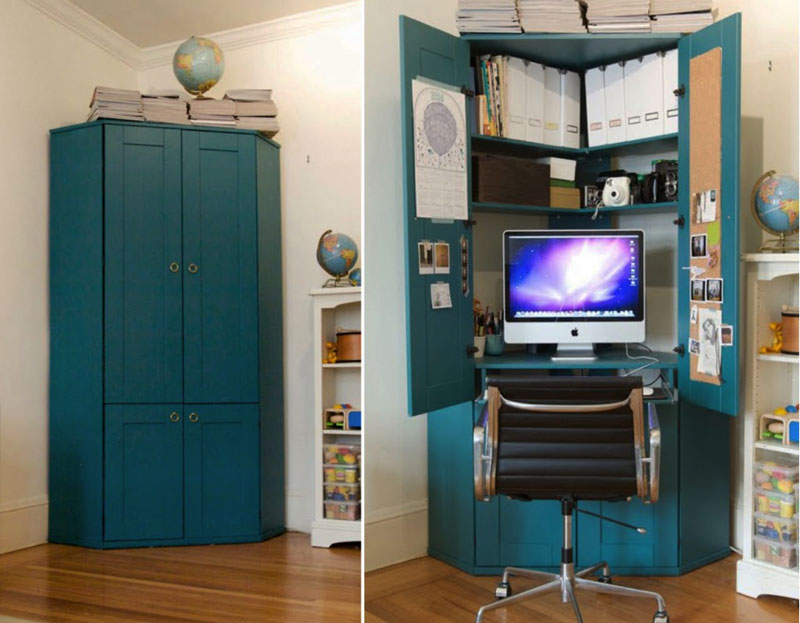 3. Accentuate the positives: While it may seem you are compromising to have a closet office, think of all the positives you can accentuate in your office. A smaller space means less to organize, which in turn may help you keep your desk and work area cleaner.
Easy accessibility to your closet home office may mean less time wasting time in a large unproductive room, and more time for you to get right into your tasks at hand. One of the biggest positives? You can still keep all of your other rooms in your house looking great, without having to takeover the kitchen table with all of your work related activities!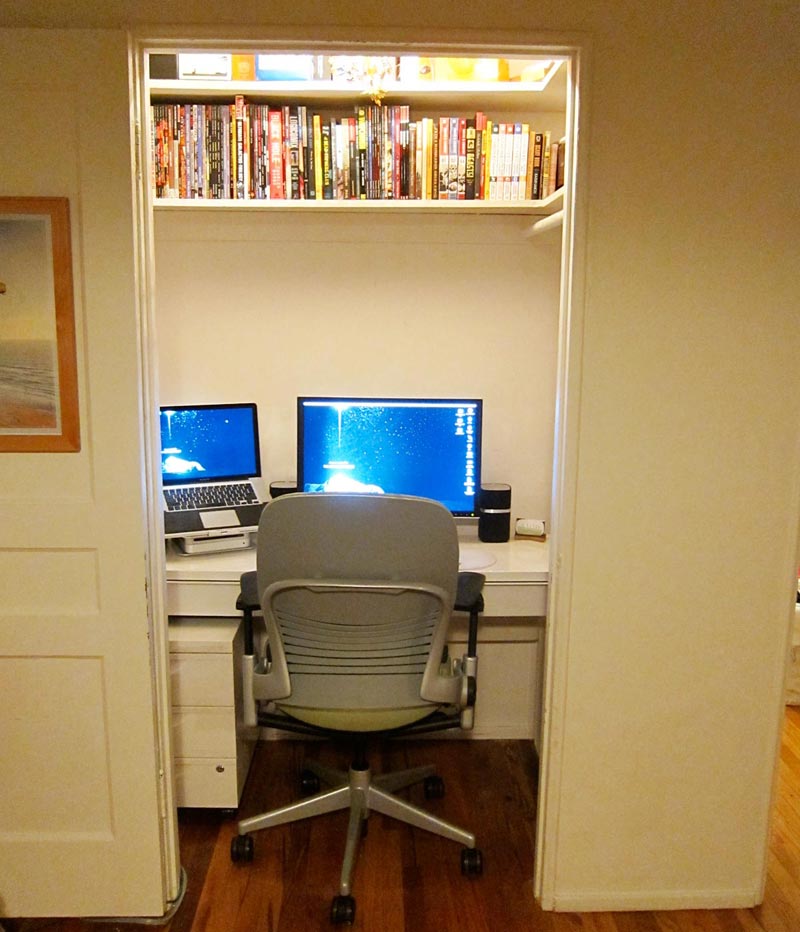 4. Choose comfortable components: Since you are working in a smaller space, ensure that you are going to have a comfortable area to work in. Ensure desk height, chair, computer and electronic accessibility are comfortable and don't require you to squeeze into a small space. Opt for adjustable seating, back pillows, and ergonomic office components to make your working environment pleasurable. Also put up inspiring pictures, and bring in plenty of natural and artificial lighting wherever possible. The more you are inspired to work, the more pleasurable your closet home office experience will be.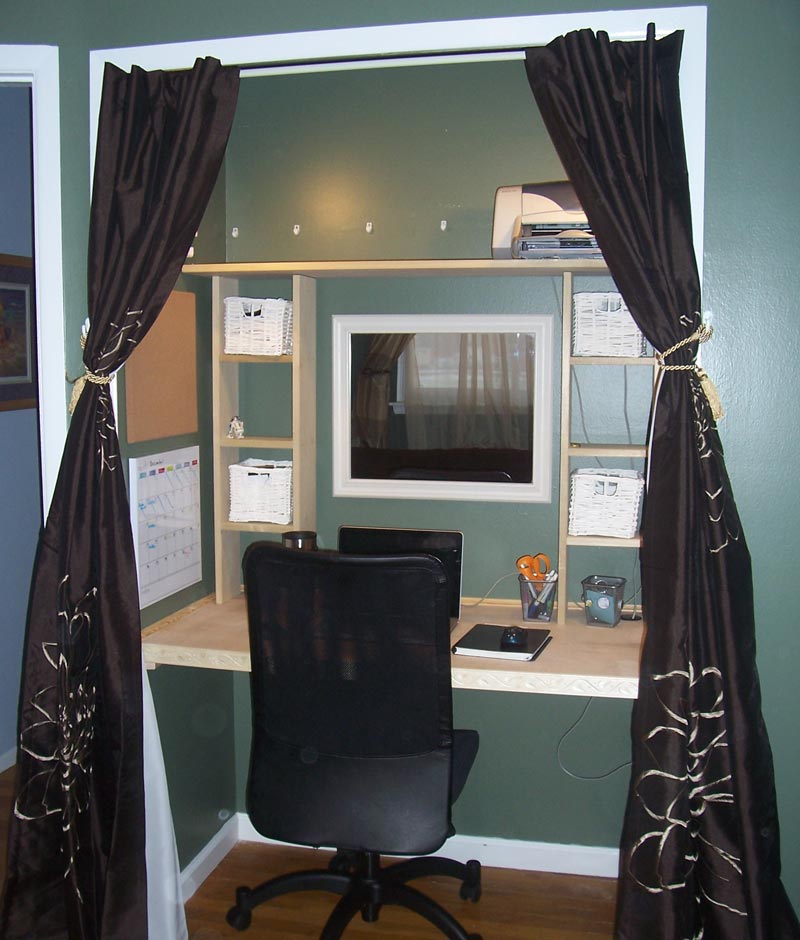 While working in a closet may sound cramped, once you remove the unnecessary clutter, you will see what a prime real estate area it is for your home office.
Especially if you live in an apartment, or smaller home, a closet office will help you work from home, and keep your sanity in other rooms of the house. Use these tips to bring inspiring decor and functional organizational ideas to your office space. You will love how your new space inspires you to do more!
 

Please follow us on Facebook Page and enjoy our collection of recipes, crafts, fitness, health tips, gardening, DIY and more…
Source freshome.com