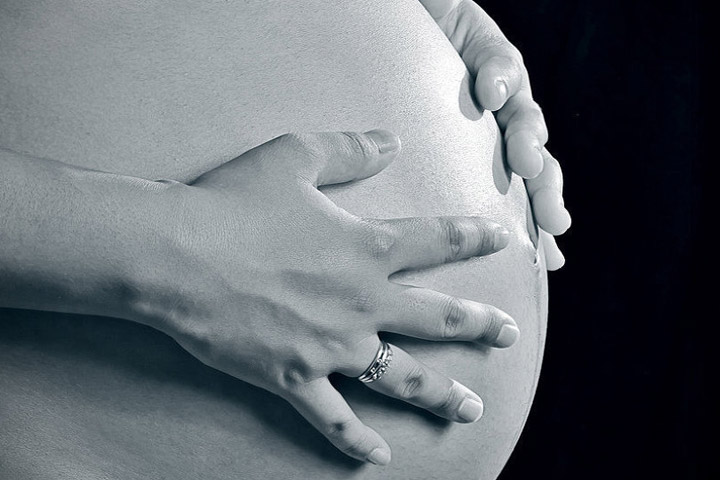 Wang Shi claims to be eight months past her due date but says that carrying the baby around has not caused her any physical problems. An expectant mother who claims she has been pregnant for 17 months is demanding that doctors perform a Cesarean section.
Wang Shi says she is at least eight months past her due date which was reportedly supposed to be in November last year. She is said to have got pregnant in February 2015 and then went to hospital with her husband Kang Zhiwei nine months later expecting to have her child delivered.
But doctors in Central China's Hunan Province told her she was not ready to give birth, citing an apparently underdeveloped placenta.
Wang was quoted as saying: "My husband and I have gone back to the hospital once a week since my due date hoping to deliver the baby. "It has cost us more than 10,000 RMB (£1,156) just for the check-ups alone, and we've now lost our patience."
Wang, who has gained 25.2kg since she allegedly became pregnant almost two years ago, said she is physically strong and has not tired from carrying her unborn baby around. But she said the long pregnancy has caused her no small amount of stigma among her family and acquaintances.
Wang said: "I feel ashamed of being pregnant for so long. I hope I can successfully and safely deliver my baby next month."
Doctors have reportedly told Wang that her placenta is currently a "grade 2" – referring to her condition placenta praevia, in which the organ stays at the lower portion of the womb instead of growing and stretching to the top as the pregnancy progresses. The condition, which reportedly occurs once in every 200 pregnancies and which is categorized in four grades from minor to major, causes the cervix – the neck of the womb – to be partially or completely covered.
Wang, whose unborn child now weighs approximately 3,800g, was quoted as saying that she will "definitely" ask for a C-section before reaching what she says will be her 18th month of pregnancy.
The government certificate she was issued – which in China formally gives her the right to have a child – states that she was "due in 2015."
If her claim proves to be true, then she would probably be a world record setter for the longest human pregnancy. The current record holder was apparently a woman called Beulah Hunter in 1945. Her pregnancy lasted 375 days – just over 12 months.
Source: mirror.co.uk