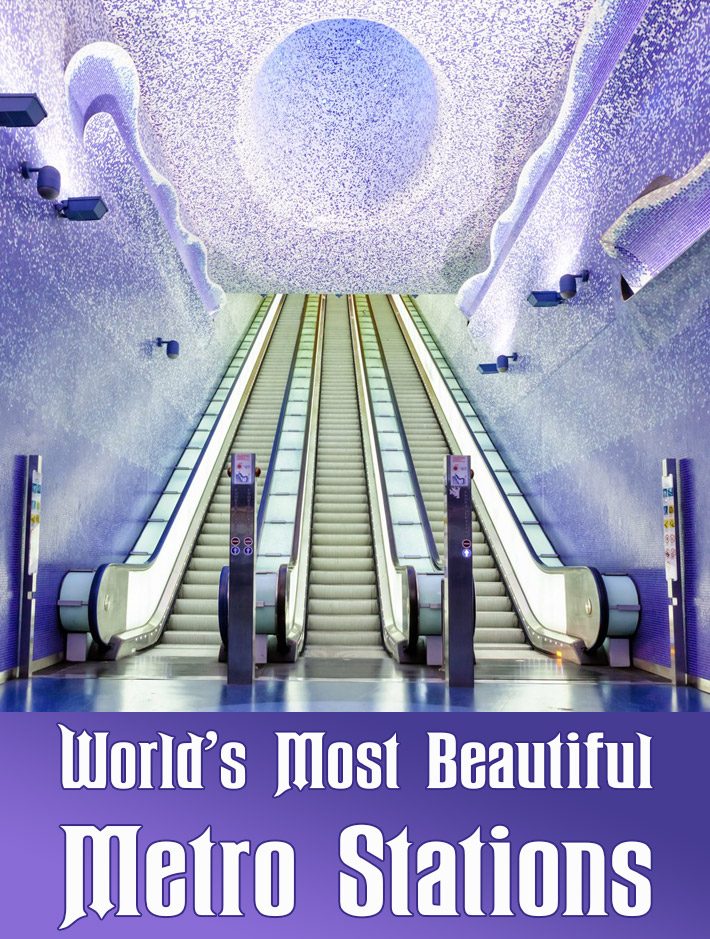 World's Most Beautiful Metro Stations
Hidden in the depths beneath the Swedish capital lies, "the world's longest art gallery", the Stockholm metro. The tunnelbana (tunnel rail) system is 110 km (65 miles) long and has 100 stations. More than 90 of these stations are decorated with sculptures, mosaics, paintings, installations, engravings and reliefs by over 150 different artists.
Many of the stations are left with the bedrock exposed and painted, giving a surreal look to many of the platforms and escalators. Each decorated station has it's own unique look and feel. Here are a few of them.
"Secret Hell" – Solna Centrum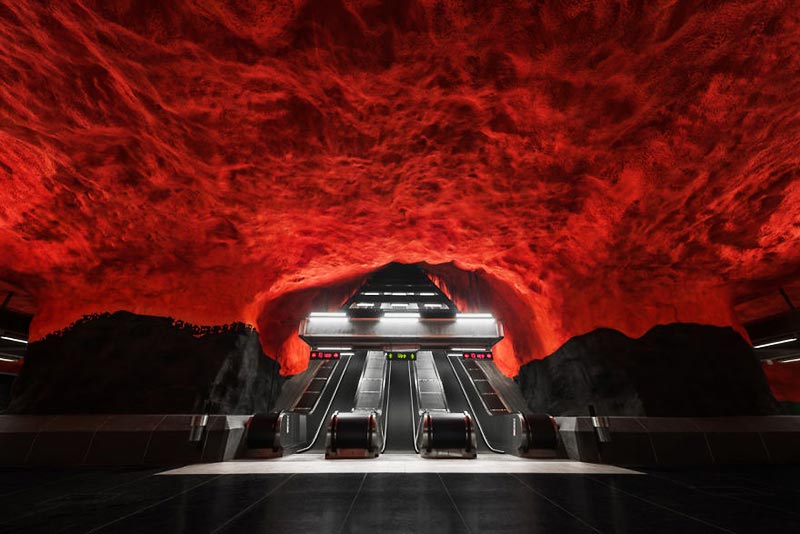 "Vines" – T-Centralen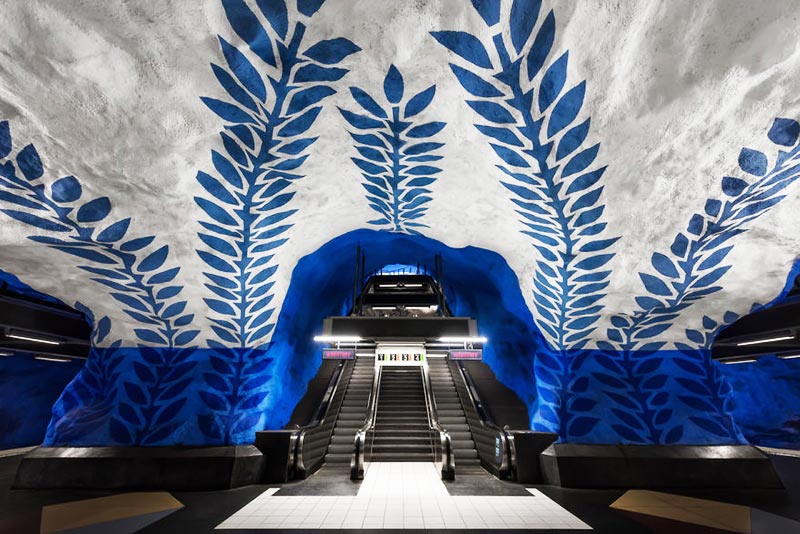 "Duvbo" – Duvbo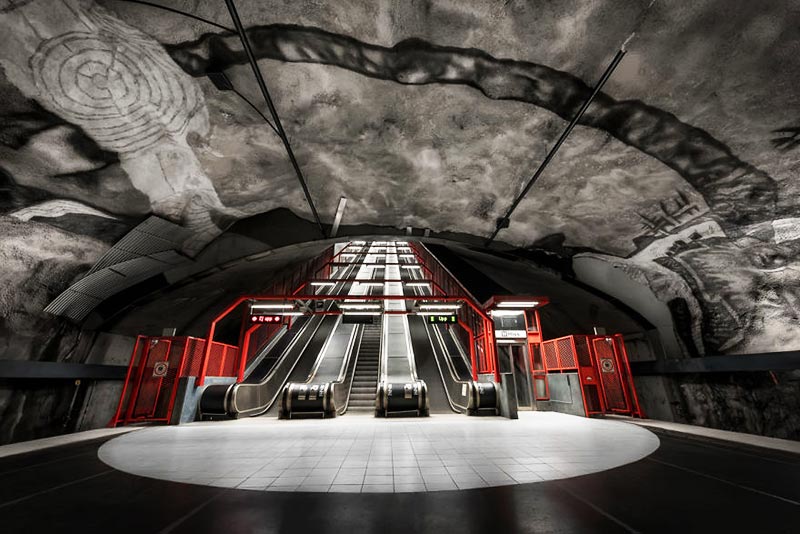 "Free Bird" – Tekniska Högskolan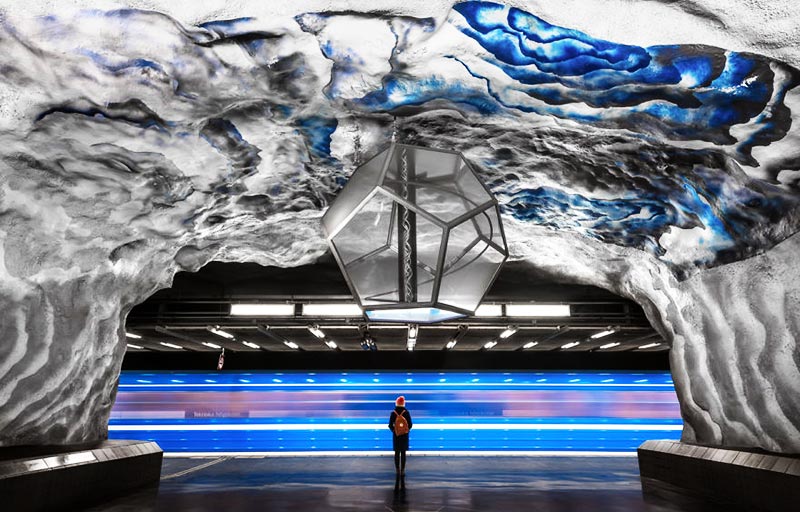 "Green With Envy" – Kungsträdgården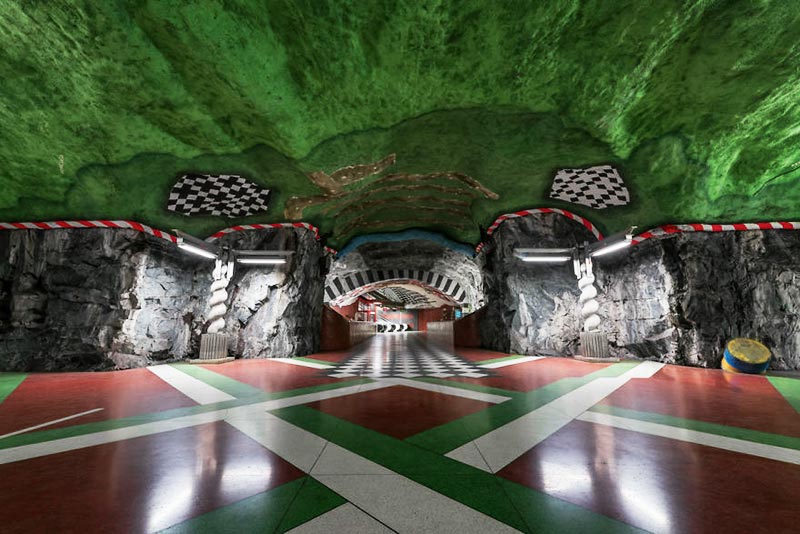 "Heaven Beside You" – Solna Strand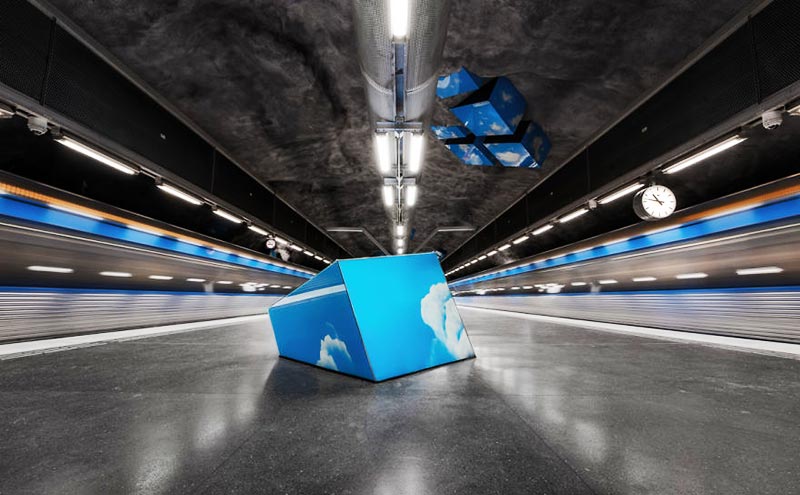 "Stockholm Stonehenge" – Skarpnäck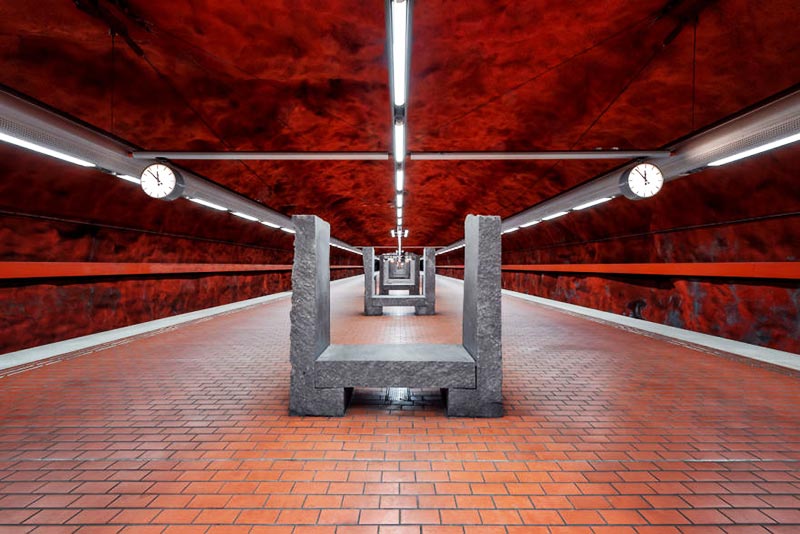 "Under The Rainbow" – Stadion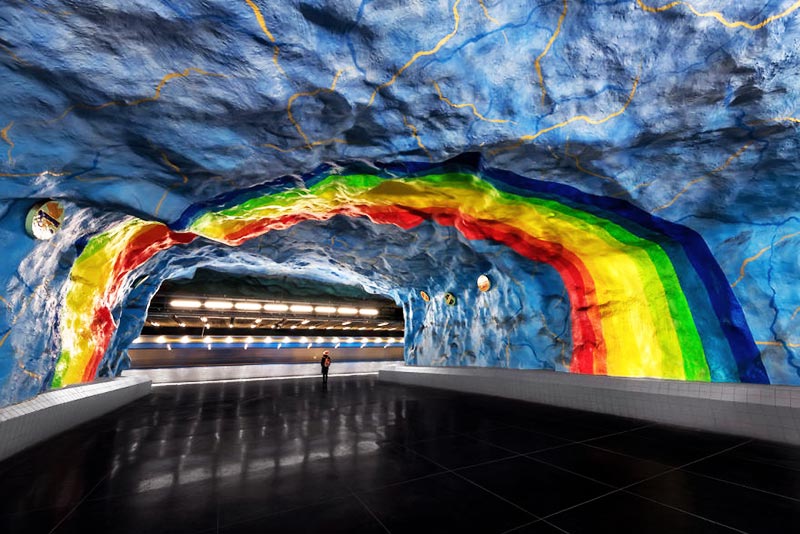 "Tron" – Huvudsta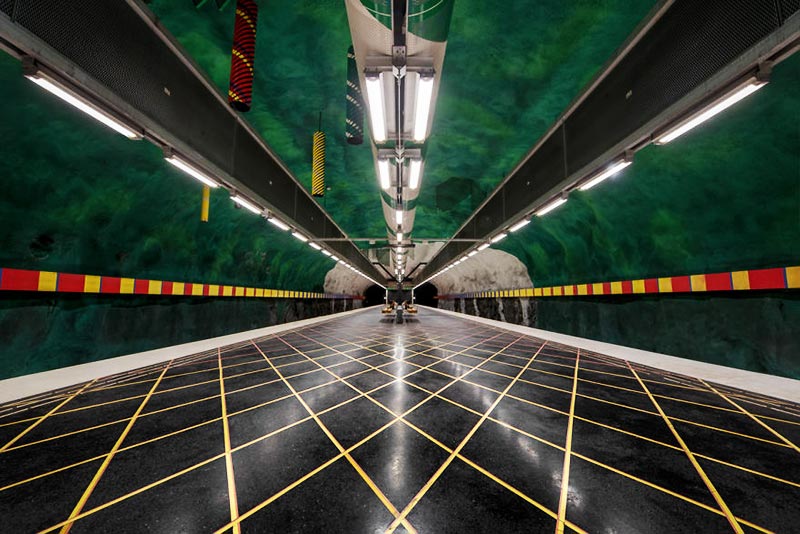 "Akalla" – Akalla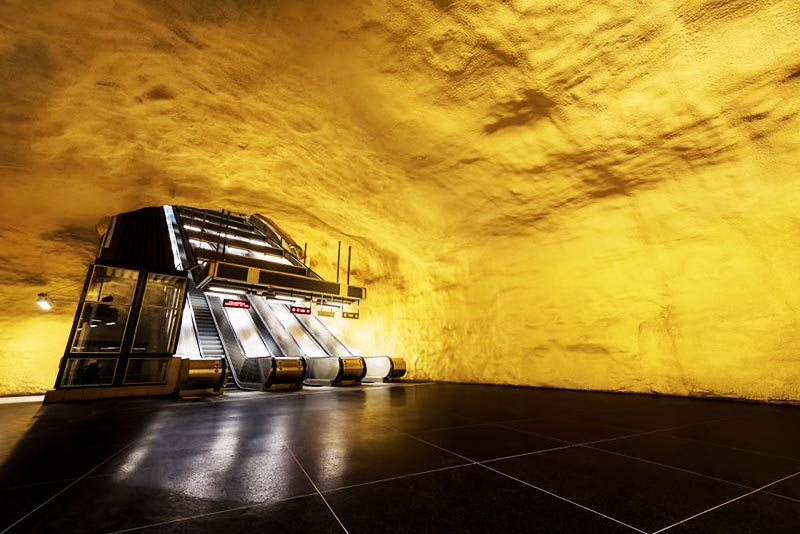 "Stripes" – Duvbo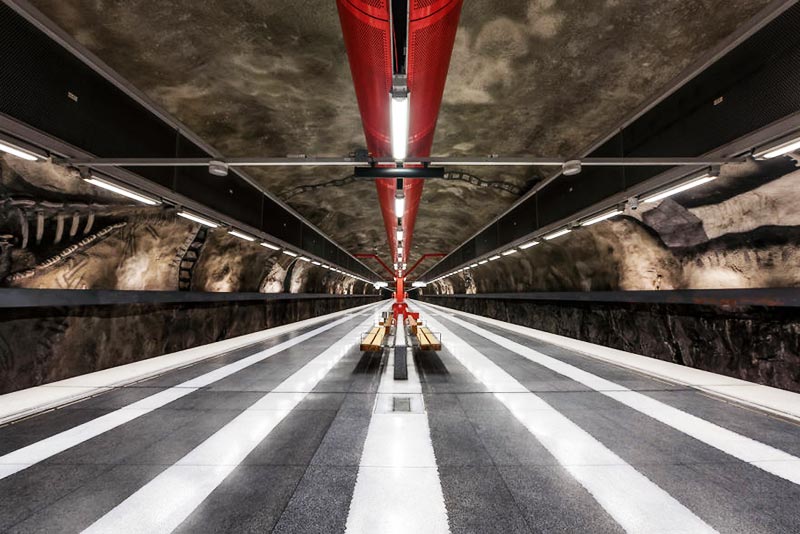 "Pipes" – Universitetet
"Judgement Night" – Rådhuset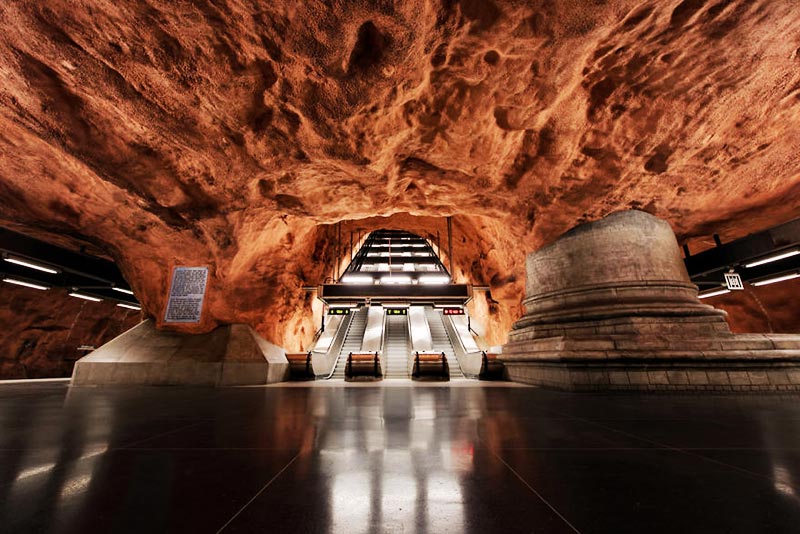 "Yellow" – Akalla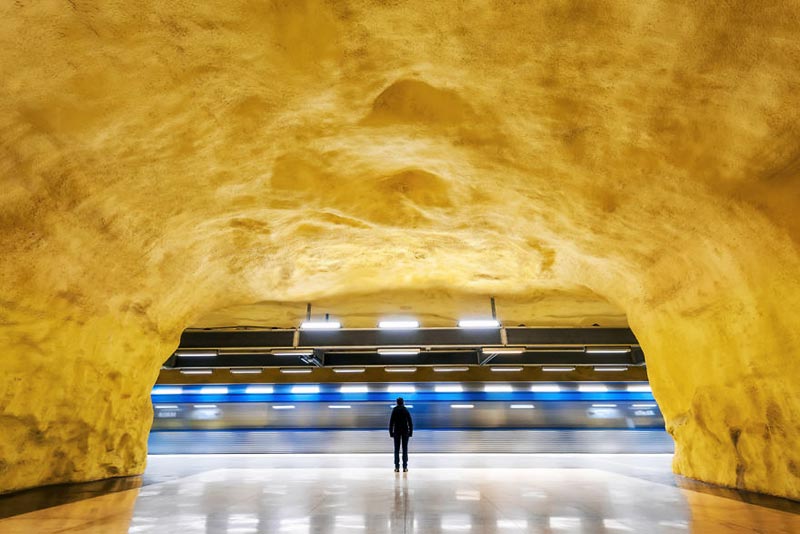 "Dodecahedron" – Tekniska Högskolan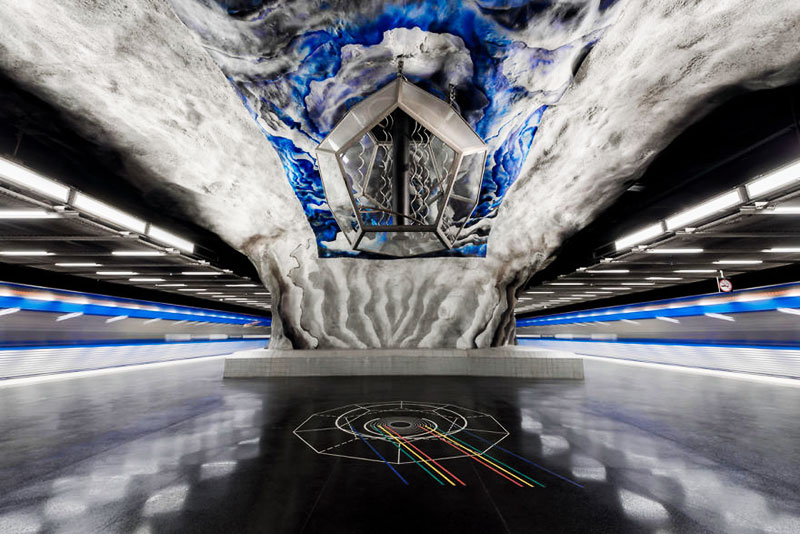 "Escape From Hell" – Solna Centrum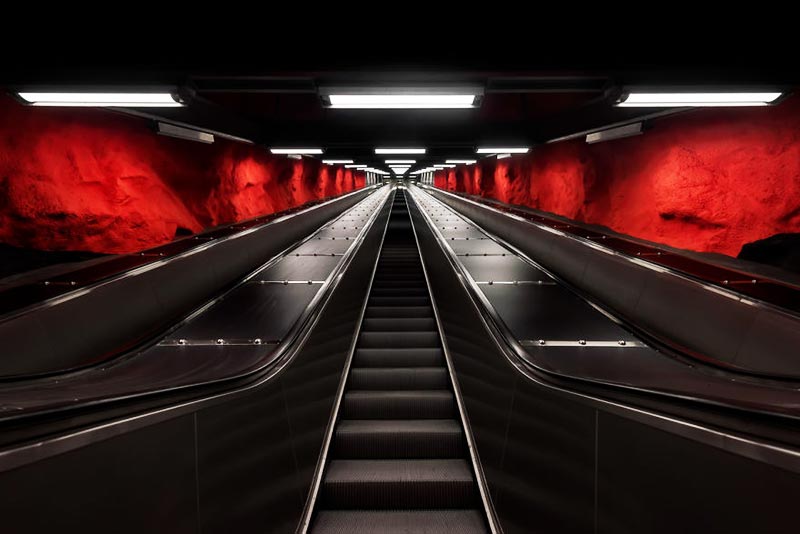 Source boredpanda.com