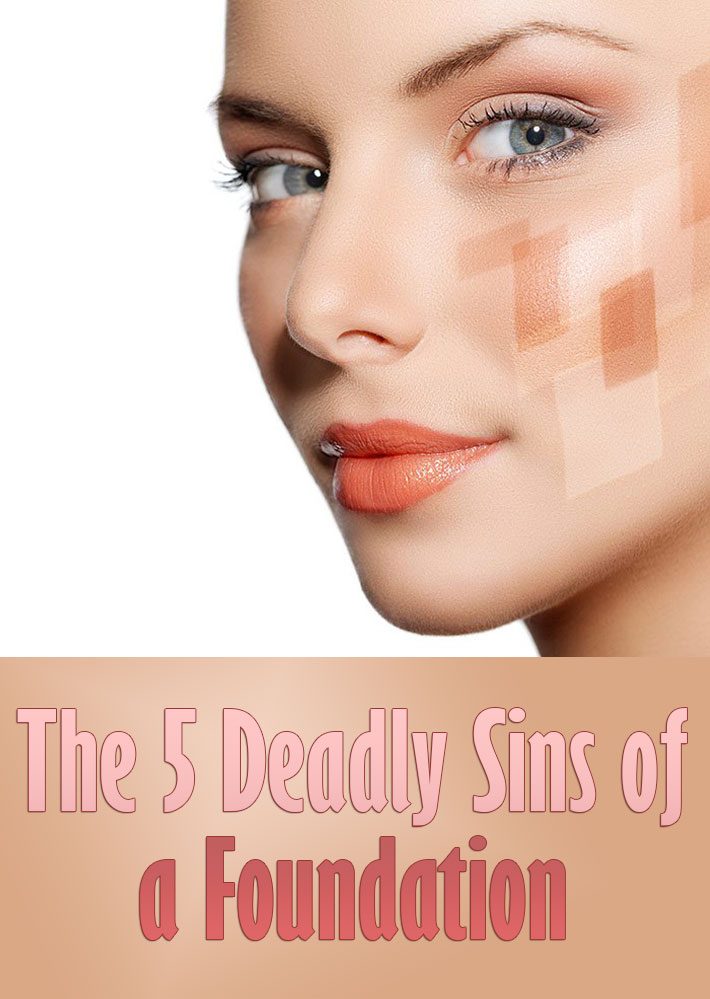 Choosing as well as applying foundation skillfully is the hardest element of a makeup ritual. If you have just entered in the world of beauty, it will be only tougher and chances are that you might be committing the following mistakes making the beautiful process only harsh for you:
1. You Are Being A Miser
There's a reason why there are plethora of article floating on the web with regard to makeup for different skin types. Most drugstore companies introduce foundations claiming they are meant for all skin types.
But the reality is something else. If there's one product in your vanity which you should not mind splurging on, it is your foundation. It creates a base which carries other makeup products used on it.
By no means has it implied that expensive foundations are better than the drugstore ones, but most of them are. If you have found a good one in a drugstore brand, good for you! But if you haven't, don't mind checking out the expensive and well-known brands.
2. You Are Using The Wrong Type of Foundation
Even after investing money in a foundation recommended by a renowned makeup artist, you don't find your foundation looking natural. Did you answer yes? It may be the case that you splurged on foundation but with a little research on it which made you buy the wrong type.
Buy a foundation as per your skin type and you will reduce more than half of the burden in its application. Oily skin benefits from a water based foundation as it is light in texture whereas a dry skin benefits from a cream based formulation which has hydration properties.
3. You Are Not Prepping Your Skin
If you thought foundation is applied soon after washing your face, hello! Making appear foundation look natural is a task and the first step to do it, is by prepping your skin properly.
A cakey effect is mostly seen among those having oily skin as they layer on a lot of products in the incorrect way and the biggest mistake they make is not using a moisturizer.
A moisturizer is a must for all skin types, the only difference being that an oily skin should use a water-based moisturizer so as to not bring a contribution to their greasy skin. Instead of scouting various markets to lay your hands on the best ones, shop for them online from a large variety.
4. You Are Using The Wrong Shade
When I went to a beauty store to buy my first foundation, I was super excited and nervous both. After having devoted an hour there, I came home and hurriedly went on to wash my face to try the foundation I bought.
But horror stuck! The foundation was nowhere near to my skin tone and after an hour, it oxidized! It means it turned a little orange.
I was heart-broken but I pledged to myself to never trust store lights again. Always devote at least half a day for getting the ideal foundation. Take wet wipes with yourself and test it on half of your face under natural light.
Once you are sure of the shade, roam with it on to check for its staying power. Only when you are assured, you go ahead with your purchase.
5. You Are Using Incorrect Tools
Foundations that have a thick creamy texture works best with sponges that have a good density. They help the thick texture spread easily on skin and blend within seconds, thereby making the application process easier for you.
Similarly if you have an oily skin, stippling and buffing brushes can be your best bet for using them with a liquid foundation. Most oily skinned people have blemishes and large pores.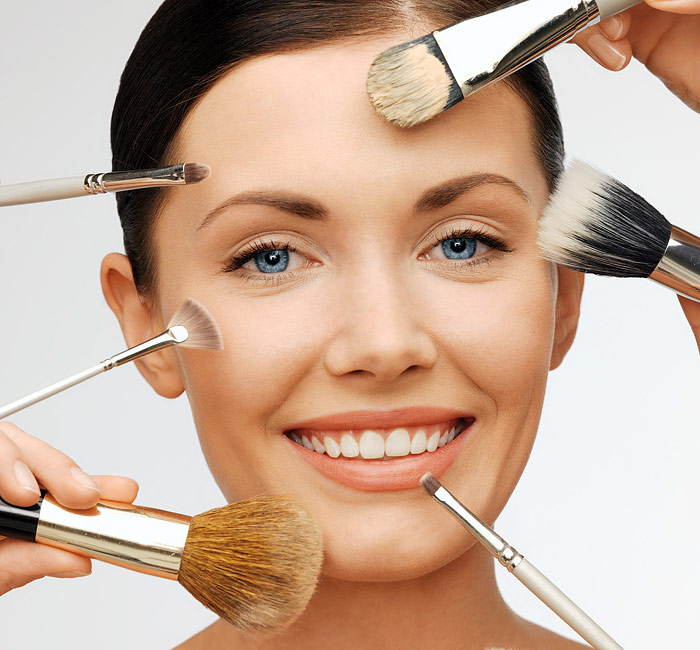 A buffing brush has a good density of bristles which help liquid foundation get into the pores and minimize their look along with providing a high coverage. Dry skinned people should avoid buffing brushes as the micro-exfoliation action in them can emphasize their dry patches.
Applying foundation in a way which makes it invisible is a skill which will take a lot of time. But the one thing you should ensure is to constantly learn from your makeup mistakes and not to repeat them.
Source: mybeautygym.com