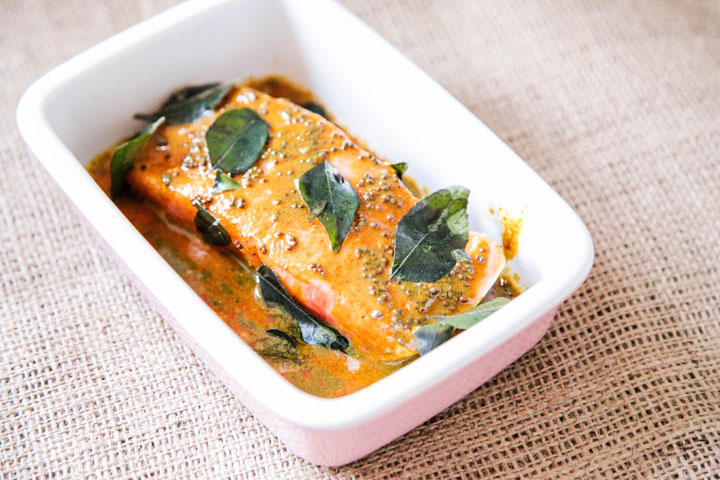 5 Minute Salmon Sauce – Garam Masala & Curry Leaves
It takes 5 minutes to prepare this Salmon Sauce. Enjoy this with a delicious salad or some rice.
Cooking time: 5 minutes (preparation), 20 minutes (waiting time)
Ingredients
1 piece of salmon fillet
1 tsp Garam Masala
1 tsp turmeric
1 tsp black mustard seeds
1 tbsp curry leaves
A pinch of chilli powder
1/2 tsp sea salt
Juice from 1/2 lemon
1 tsp canola oil
Method
Preheat the oven at 180°C.
Mix the lemon juice, Garam Masala, turmeric, black mustard seeds and chilli powder in a glass. Add the oil and stir well.
Put the salmon in a small ovenproof dish and add the Indian Style sauce – make sure the salmon is well covered in the sauce. Add the curry leaves and spread them on the Salmon.
Cover the dish with aluminiun foil and bake for about 20 minutes in the oven, until the Salmon is cooked both on the outside and on the inside.
Ta-daaaa!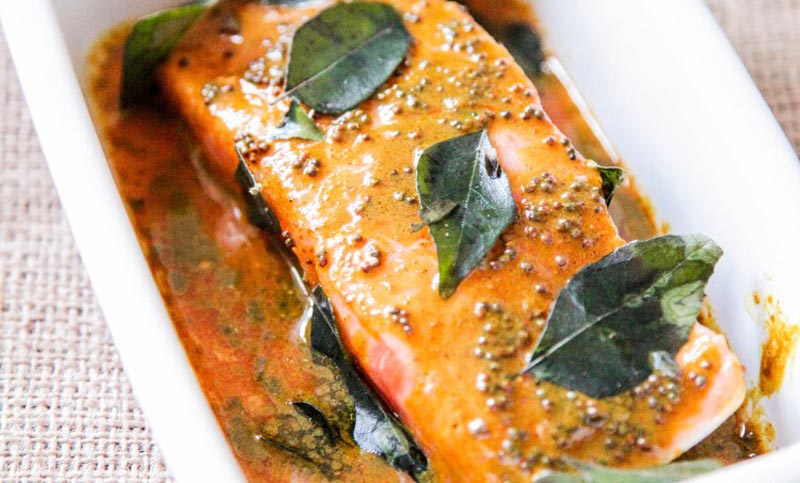 Source yummly.com