The Best Grilled Chicken Breast Recipe
The simplest, juiciest chicken breast recipe you might ever make / grill /eat that will be the base to every chicken recipe you throw on the grill.
The secret to juicy grilled chicken isn't in the seasonings or complicated marinades. It's all about HOW you grill the chicken. Start off by searing your chicken on both sides over high heat, then, turn off one burner (or move the coals to one side if you're grilling with charcoal) and move the chicken to the side of the grill where the heat has been turned off.
Cover, and let the chicken bake in the indirect heat until it hits an internal temp of 165 degrees F or juices run clear. That is seriously the secret, to pay attention to the internal temp of your chicken.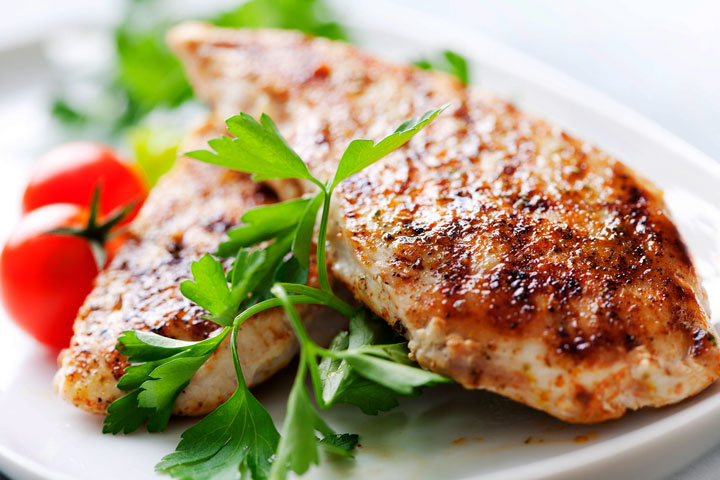 Ingredients:
3 boneless, skinless chicken breasts
extra virgin olive oil
kosher salt and freshly ground black pepper
2 lemons, halved
Instructions:
Bring an outdoor grill to high heat.
Drizzle the chicken breasts with extra virgin olive oil and rub into the breasts. Season generously with kosher salt and freshly ground black pepper.
Place the chicken breasts on the hot grill. Cover and cook for 10 minutes then flip the chicken and cook for 5 minutes. Add the lemon halves to the grill, cut side down, and cook for 3-5 minutes then move the lemon halves to the top rack of the grill. Turn off one side of the grill and move the chicken to the other side and cook for 10 more minutes or until the breasts have an internal temperature of 165-170 degrees. The length of cooking time will depend up on the thickness of the breasts.
Remove from grill with the lemon halves. Cover with a piece of aluminum foil and let rest for 5 minutes. Squeeze the lemon on the chicken if desired for extra flavor.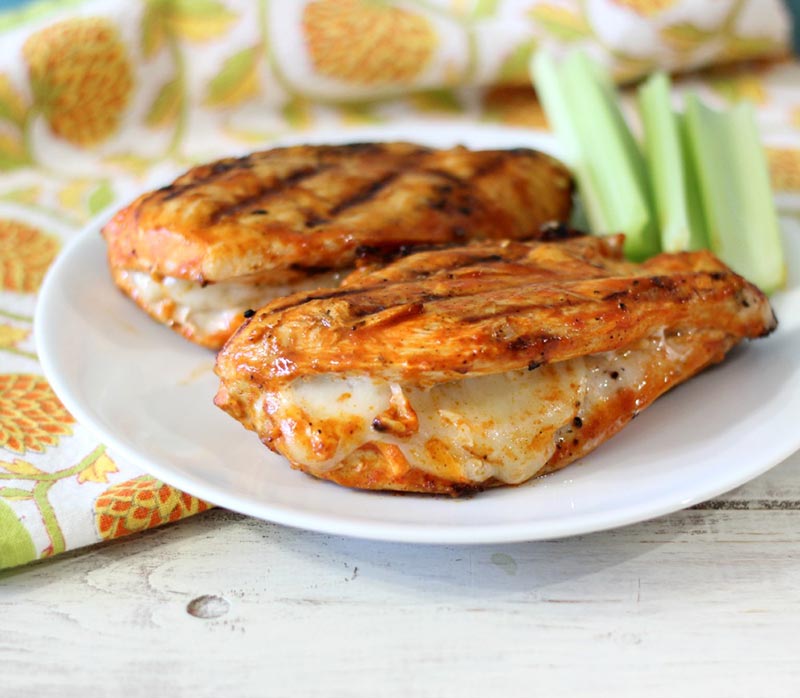 Source yummly.com