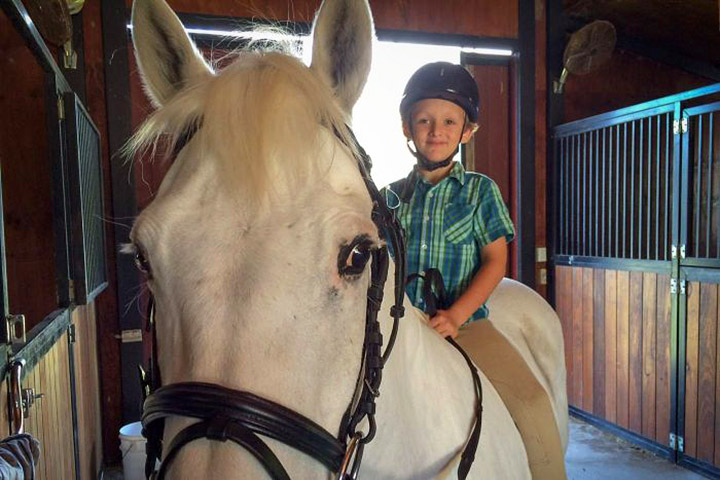 A seven-year-old budding entrepreneur's dream of owning a pony has come true after three years' hard work.
Sabastian Lucas from Scarborough, north of Brisbane, set up a business selling lemonade out the front of his family's home to raise the funds needed to buy his new pet. Sabastian's lemonade was made the traditional way, with lemon and sugar, and became so popular that he would regularly sell out.
"I was selling the lemonade for 20 cents a cup and I saved up for nearly three years." "I saved nearly $3,000 to buy Tom.
"His lemonade became a hit and he had to progress to bottling it so he could produce enough in advance the day before," his mother,  Juliana Kent said. "He had a lot of lemons donated, too. Sometimes he was paid 20 cents, other times family would donate to him $20 or even $100 to put towards his pony savings." "For three years he kept putting money in a jar and kept praying to the pony gods … we had to embrace it." "He saved his tooth fairy, Christmas and birthday money, too."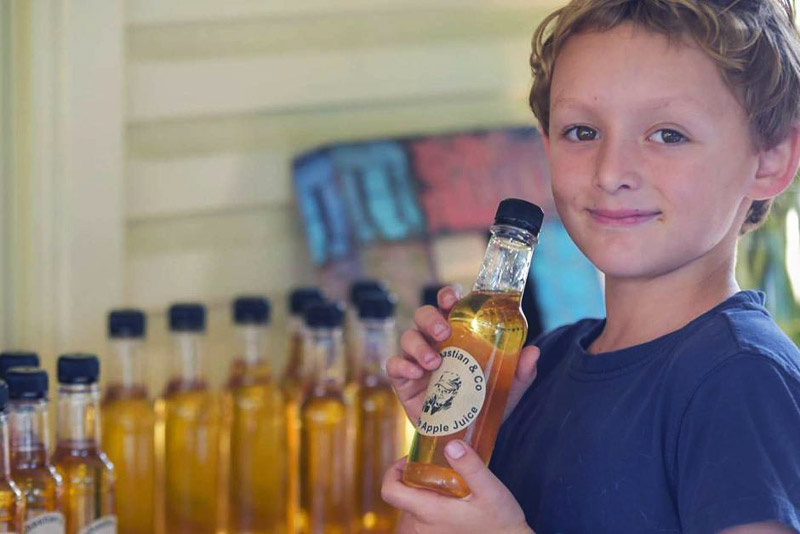 She said she found the 13-year-old schoolmaster pony earlier this month and knew immediately he would be perfect. He said when he first laid eyes on his new pony Tom this week he was over the moon.
"I was so happy as he was so big and I wasn't expecting a big pony.




Though Sabastian was a savvy saver, his mother said it was never about the money. "It was never about the amount of money he saved but actually about his commitment and determination at his age to (achieve) his dream," she said.
"I believe very strongly in telling your children and myself that nothing is impossible, anything can happen if you work hard and are a kind person. You will be rewarded one way or another," she said.

The family have since moved from a suburban block to acreage to embrace their new four-legged addition, and Sabastian and Tom will train at the Cedar Lake Equestrian Centre near the Gold Coast.
"I'm still learning but I can trot and walk as they're easy but cantering is hard," Sabastian said.
He now plans to save money for a new saddle and health care for Tom. "I'll get back to making lemonade to pay for that," Sabastian said.