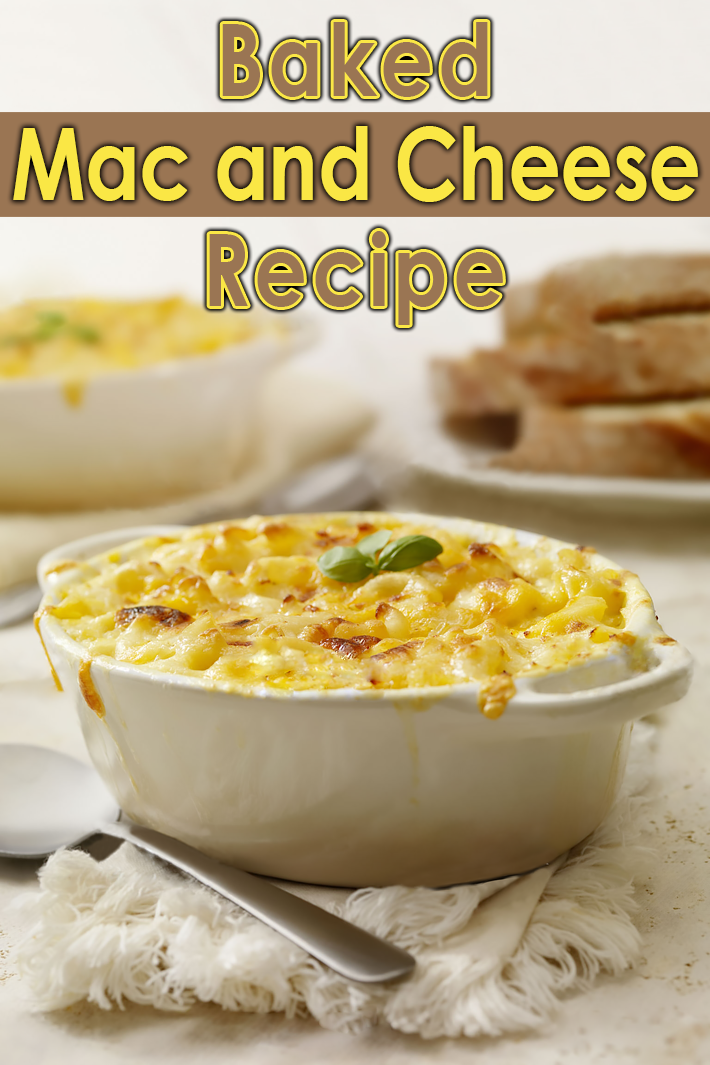 Baked Macaroni and Cheese Recipe
This baked macaroni and cheese may be the most versatile dish ever. Add in some red pepper for kick, any cheeses you like, add veggies like broccoli and chopped chicken and it's a one-dish meal even. A traditional mac and cheese. Bake it with your favorite cheeses, veggies or meats for a one-dish wonder.
Ingredients:
1 1/2 cups elbow macaroni, shells or cavatappi
3 tablespoons butter or margarine
3 tablespoons all purpose flour
2 cups milk (not skim)
1/2 teaspoon each salt and pepper
2 cups of shredded cheese (I like sharp cheddar and Swiss)
Instructions:
Preheat oven to 350 degrees.
Bring a pot of water to a boil; add a generous sprinkling of salt the pasta.
While the pasta cooks, melt the butter in a skillet or pot large enough to hold the pasta when it's done.
Add the flour and stir over medium heat until the mixture is lightly browned; 1-2 minutes.
Add the milk and whisk to remove any lumps and add the salt and pepper.
Cook over medium-high heat until the sauce thickens and starts to bubble. About 6 minutes.
Stir in the cheese and whisk until smooth and melted. Turn off the heat.
When the pasta is almost done but still firm, drain it and add to the sauce.
Stir the pasta into the sauce and bake in a greased 2 quart dish (or an 8×8 pan works pretty well) 40-45 minutes until browned and bubbly.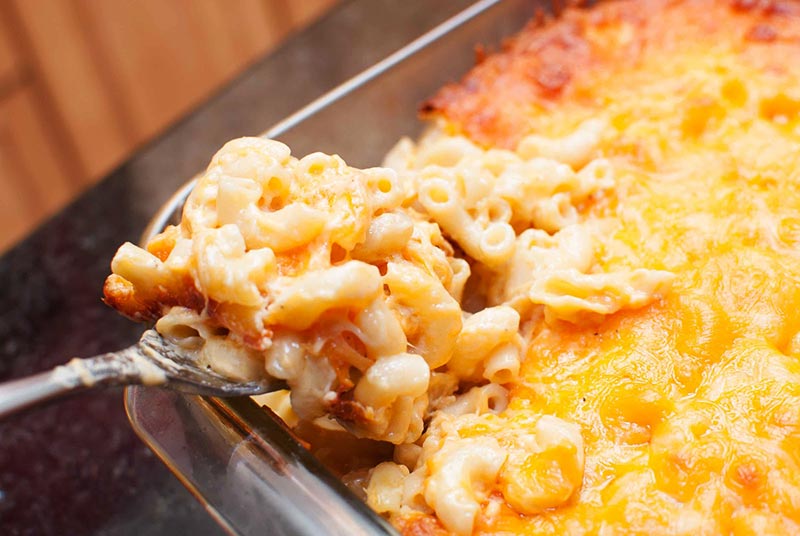 Tips for the best macaroni and cheese you'll ever eat:
Never stop stirring your milk once it hits the pan. If your skillet is too hot or you walk away and for a minute you could scorch the white sauce and it will curdle. It doesn't really hurt the taste, but it will look sort of clumpy. It only takes 5 minutes. Just hang out and stir until that sauce is thick enough to coat the back of your spoon.
Use good cheese in your baked macaroni and cheese. That means avoiding bagged, pre-shredded cheeses because they contain cellulose (an anti-caking agent) that can in some cases cause your cheese not to melt as it should. -And speaking of cheese, you have so many options! My favorite is sharp cheddar and Swiss.
Try to choose a melting cheese and a flavor cheese for the best flavor and texture in your baked macaroni and cheese.
Do taste as you go. Taste your cheese sauce before you add your pasta. Is it bland? That can be because of the cheese you used or even the kind of salt you seasoned with. If it doesn't have enough flavor, add a pinch more salt, stir it in and taste it again until it suits you. -Feel free to add more pasta if you want to. And yes, you should cook your pasta before adding it to the cheese sauce.
Notes:
The thinner the dish, the less the bake time. I used a cast iron skillet and mine was done in 25 minutes. A thicker dish like a 2 quart casserole will take 40 minutes. To make ahead, cool the pasta and cheese sauce once they have been mixed together, cover with plastic wrap and chill until ready to bake. Up to two days. Bake until hot in the center and bubbling around the edges.
Nutrition:
Calories: 395 kcal | Carbohydrates: 33g | Protein: 16g | Fat: 21g | Saturated Fat: 13g | Cholesterol: 62mg | Sodium: 514mg | Potassium: 222mg | Fiber: 1g | Sugar: 5g | Vitamin A: 13.7% | Calcium: 37.3% | Iron: 4.9%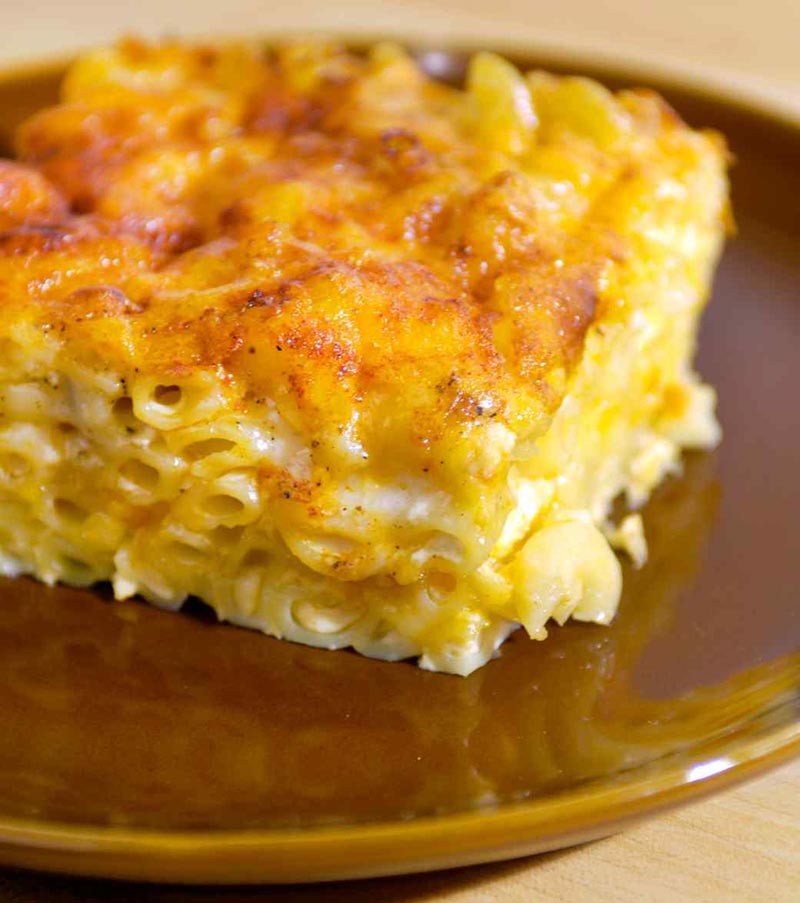 Source: feastandfarm.com