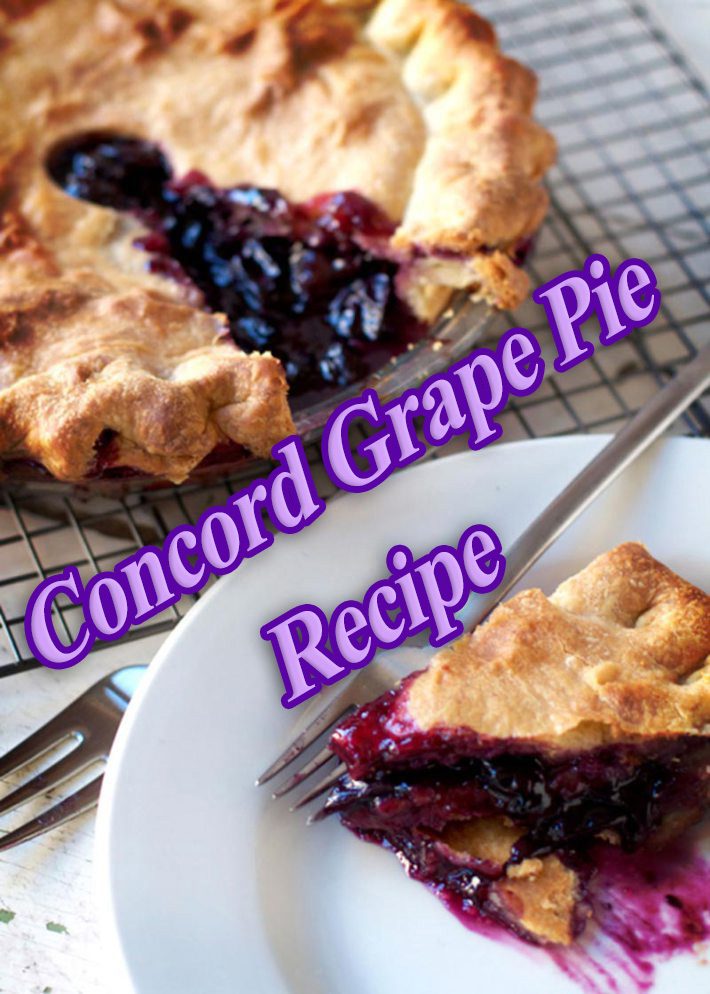 Concord Grape Pie Recipe
Here is this delicious grape pie recipe to share with you. I found a great recipe to make a concord grape pie.
Ingredients:
Pie Crust (for 1 9-inch pie crust):
1¼ cups all-purpose flour
1 tbsp. sugar
¼ tsp. salt
8 tbsp. cold, unsalted butter, cut into small pieces
3 tbsp. very cold water
Topping:
1 1/3 cups all-purpose flour
1 1/3 cups lightly packed brown sugar
1/2 tsp ground cinnamon
1 stick unsalted butter, well-softened
1/3 cup quick oats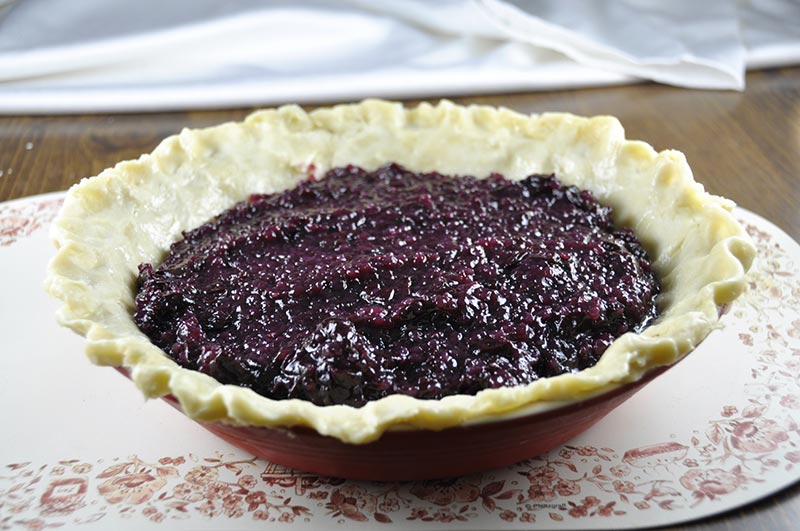 Pie filling:
5 cups Concord grapes
1 1/4 cups white sugar
1/4 cup all-purpose flour
1 pinch salt
3/4 teaspoon lemon juice
1 1/2 tablespoons butter
Instructions: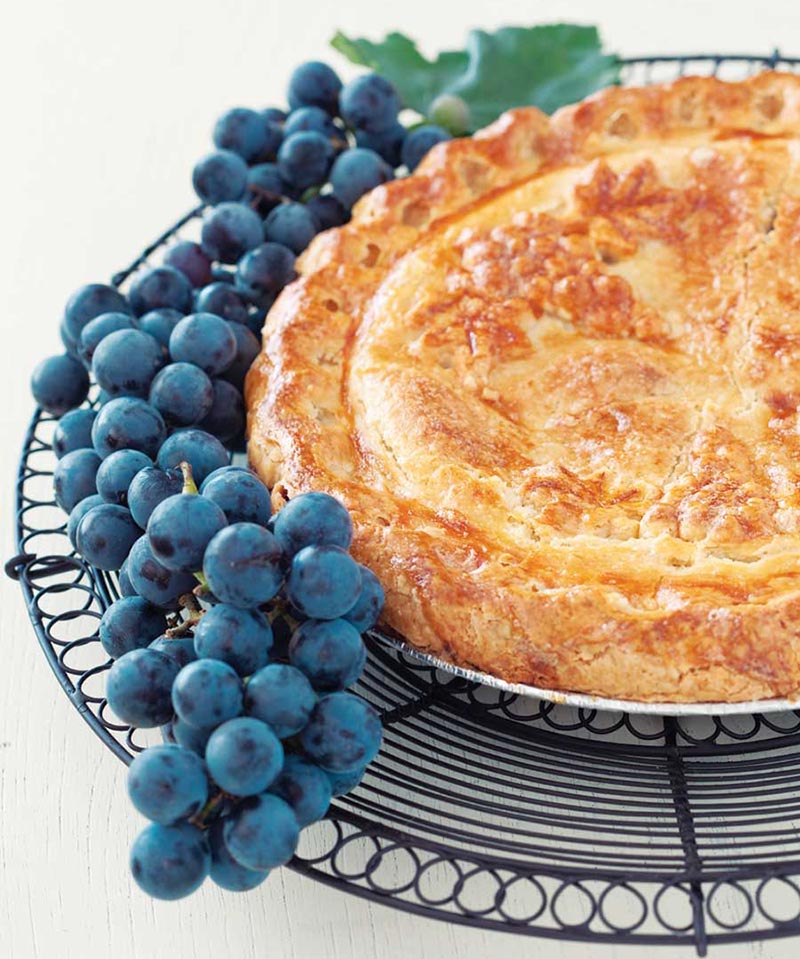 Pie Crust:
Combine the flour, sugar and salt in the bowl of a stand mixer fitted with the paddle attachment. Mix briefly to blend. Add in the butter pieces and mix on medium-low speed to cut the butter into the flour until the mixture resembles coarse sand and the largest butter pieces are not much bigger than peas. Mix in the cold water on low speed just until the dough comes together.Shape the dough into a ball, wrap in plastic wrap and chill in the refrigerator for at least 30 minutes. (This dough can be frozen for up to 2 months.) Remove from the refrigerator. Roll out the dough on a lightly floured work surface then place in pie dish.
Topping:
Place the flour, brown sugar, cinnamon and oats in a large bowl and stir well with a wooden spoon. Work the butter into the mixture with your fingertips until evenly distributed.
Pie filling:
Wash grapes, and remove the skins. Save the skins. Place grape pulp in a large saucepan; mash a few at the bottom to release their juice. Cook over medium low heat until grapes come to a full boil. Remove pulp from heat, and press through a food mill to remove seeds. Combine pulp and skins in a large bowl. Stir in lemon juice.
In a separate bowl, mix sugar, flour, and salt. Stir into grape mixture. Pour filling into pastry crust, and dot with butter or margarine (optional). Flute edges. Cover evenly with crumble topping.
Bake at 400 degrees F (205 degrees C) for 45 to 50 minutes, or until crust is brown and juice begins to bubble. I covered mine loosely with foil towards the end to keep the topping from burning. Cool on wire rack.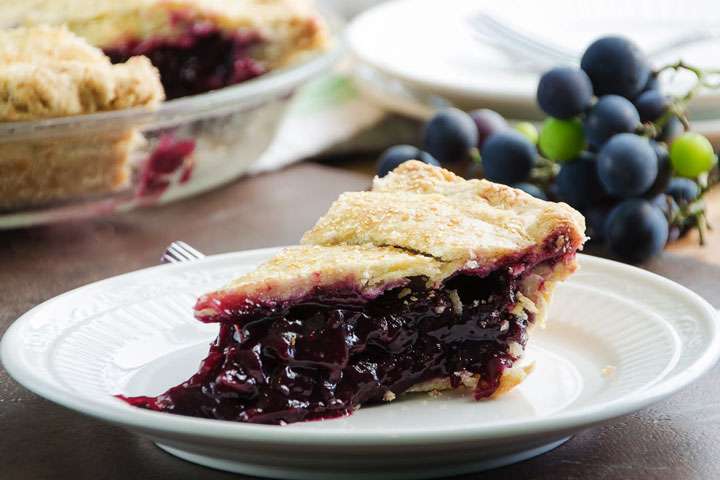 Source wishesndishes.com