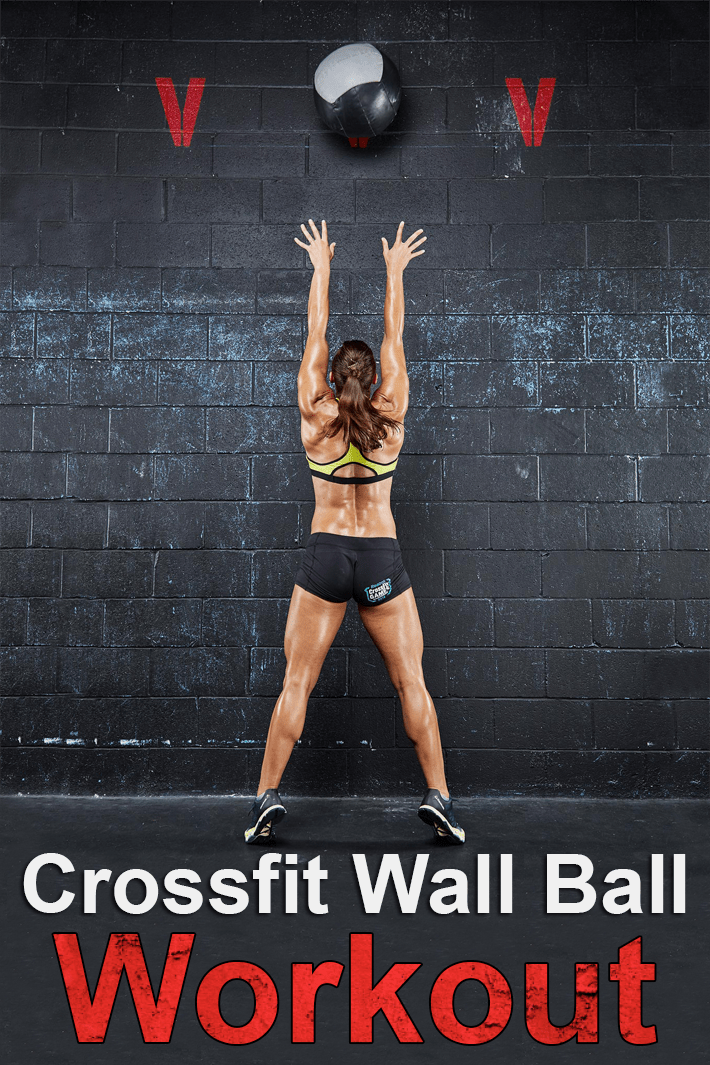 The wall ball is a staple CrossFit exercise and is a highly functional way to develop your cardio-respiratory system
The movement is basically a front squat and push-press combination with the added challenge of hitting a target between eight and ten feet from the ground; you're taking a medicine ball and throwing it at a target on the wall above you (hence "wall ball"), starting in a squat position and ending fully extended prior to catching the ball. Women shoot for the eight foot target while men shoot for the ten foot target.
This can be done with any weight medicine ball but CrossFit usually prescribes 14 pounds for women and 20 pounds for men, but beginners can start with a 6 or 8 pound ball. Basically, the weight you choose will vary depending on your current fitness level.
So, what are the benefits of wall balls exercises?
Wall Ball work your entire body
Since wall balls are essentially a combination of two exercises (a squat and a push press), they work a total of 11 different muscles in your body—a tremendous amount for a single exercise. Muscles worked during the exercise include the quads, glutes, calves, hamstrings, abs, lower back, chest, front deltoids, back deltoid, biceps and triceps.
So, pretty much every muscle group you'll ever want to work. In fact, if you were to do only wall balls as a workout for an extended period of time, nearly every muscle in your body would get stronger, and you'd be in pretty good overall shape.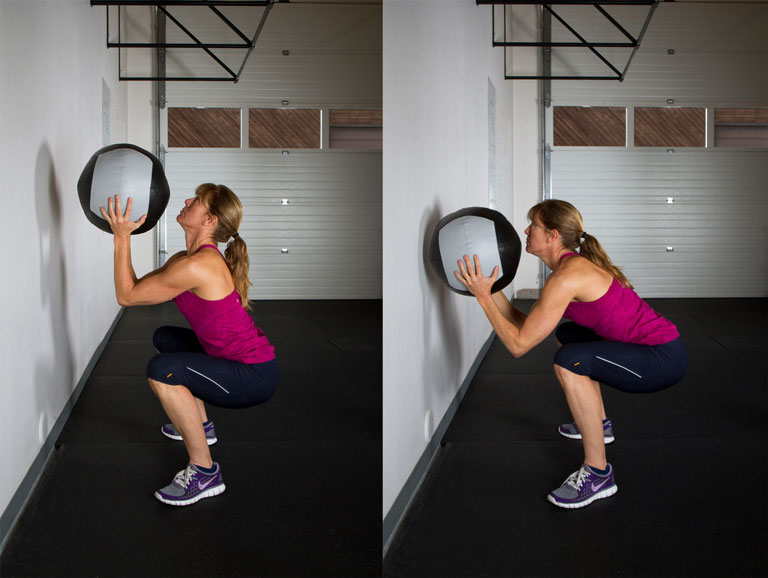 Wall Ball improve overall conditioning
If you're trying to get in shape for a sport, improve your V02 max, increase your endurance or just stop being out of breath after walking up the stairs, wall balls should be your go-to exercise. Since wall balls are a dynamic movement—meaning you should be moving during the entire exercise—they're not only a strength exercise, but also require a tremendous amount of work from your heart and lungs. Doing them often will increase your athletic performance faster than you can imagine.
Wall Ball increase overall power and explosiveness
When you're at the bottom of the squat, butt squeezed, shoulder pulled back, abs tight, the only thing you should be thinking about is the spot you want the ball to hit when you rise up. And especially when you're exhausted and gasping for breath, you want to get the ball there the most efficient way possible. And the best way to do this is to use power and explosion to get it there. Do them often, and you'll get more and more efficient at being powerful and explosive during those times you need it most—whether it's in your workouts or other sports.
So grab a medicine ball (at the respective weight for you), find a wall, and do some wall balls! And watch as you get stronger, fitter and become a better athlete in no time.