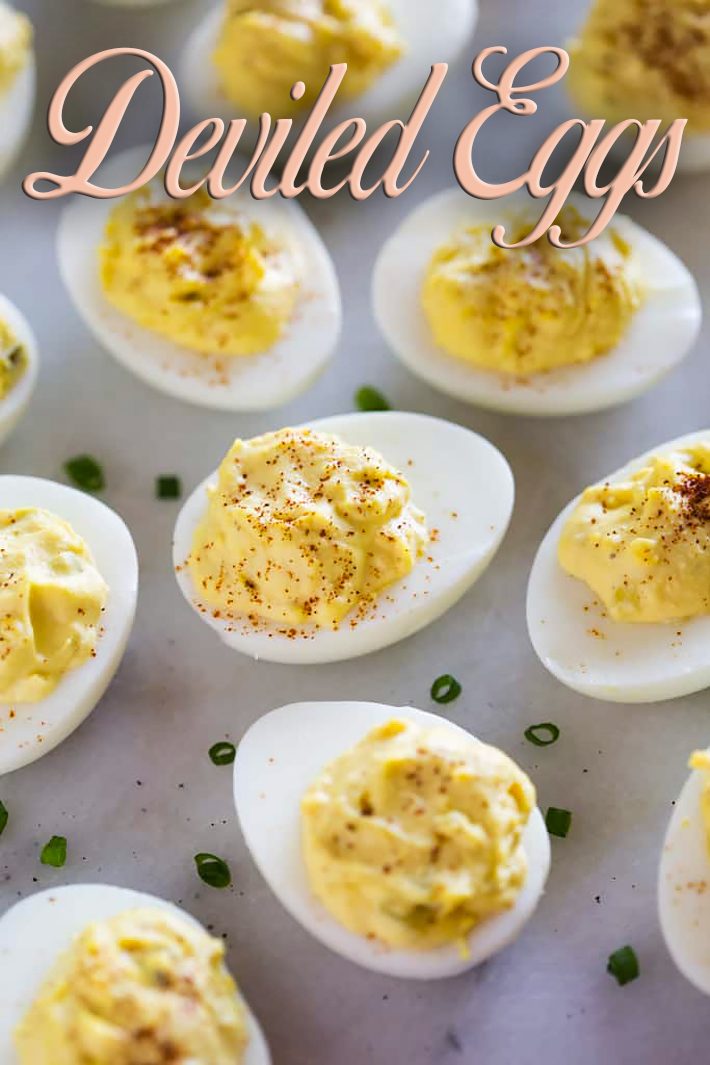 Deviled Eggs Recipe
Serves: 4 | Prep Time: 15 min.|Cook Time: 20 min.
Deviled eggs are a party-favorite and a go-to appetizer recipe for any host. If you're looking for an easy appetizer that doubles as a crowd-favorite, these classic deviled eggs are a must-try. Top with different combinations to treat your guests to an unexpected appetizer and a whole new take on the deviled egg.
Ingredients:
6 large hard-boiled eggs
salt and black pepper
2 tablespoons Miracle Whip (I prefer Miracle Whip) or 2 tablespoons mayonnaise
1 teaspoon prepared yellow mustard
2 tablespoons sweet pickle relish
Directions:
Peel shells off cooled hard-boiled eggs; slice into halves lengthwise.
Remove yolks from whites and place in a small round bowl.
Mash yolks with a fork into fine pieces.
Add 2 heaping tablespoons Miracle Whip salad dressing, yellow mustard, sweet pickle relish, and salt and black pepper to taste.
Stir mixture until creamy.
Spoon mixture into a zip-lock sandwich bag; seal bag and snip off one corner of the bag.
Squeeze mixture out of corner of bag into egg white halves.
Sprinkle tops of filled deviled eggs with paprika.
Chill in refrigerator 1 to 2 hours or until cold before serving.
Nutritional Facts:
Nutrient Amount per Serving
Calories 48.4
Cholesterol 93.9 mg
Carbohydrate 1.5 g
Protein 3.1 g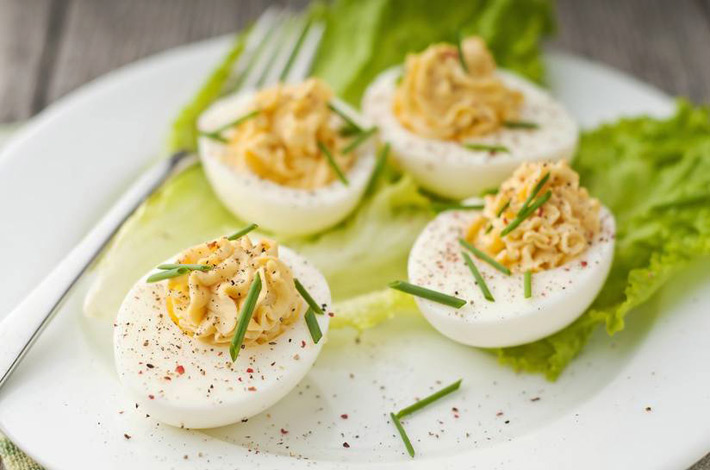 Source hotpotrecipes