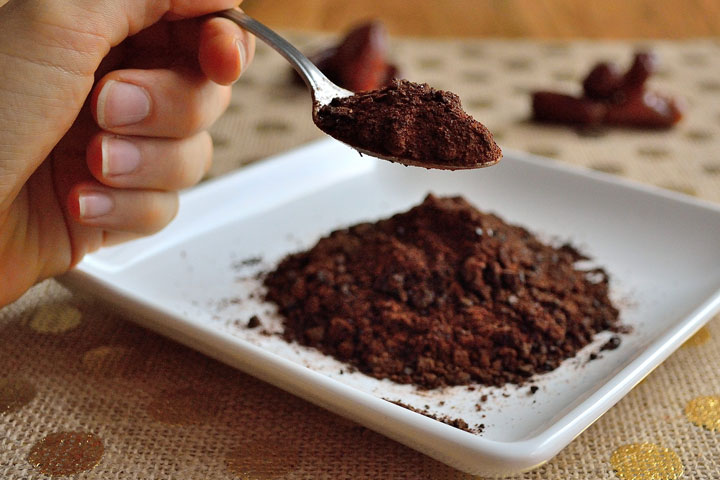 How to Make Your Own Date Sugar
Dates are a naturally sweet fruit that can become the same texture as sugar and be substituted cup-for-cup in your favorite recipes.
Date sugar is a marvelous alternative sweetener. It's not even really a "sugar" in the sense that it was derived from something and processed into concentrated sweetness. Wanna know what it actually is?
Cooked and ground-up dates! Really, that's it.
And dates are just an all-around awesome food. High in carbohydrates, they're a great thing to have around for people on the GAPS diet. And speaking of that, did you know that honey isn't the only sweetener allowed on GAPS? Dr. Natasha didn't put date sugar on the list, but she does say dates are okay! And like we just established, date sugar = nothing but dates!
Dates also are a very good source of tryptophan, an amino acid. You know how they say that eating turkey makes you sleepy? Well, that's cause it has tryptophan in it. So if you've got hyper kids that want a sugar fix — maybe date sugar is just what you need!
Date sugar bought in stores is pricey. Plus, with some of the kinds I've seen, the sugar is almost white. Uh, dates are brown! Skip the overly-processed stuff and just make it yourself. It's easy!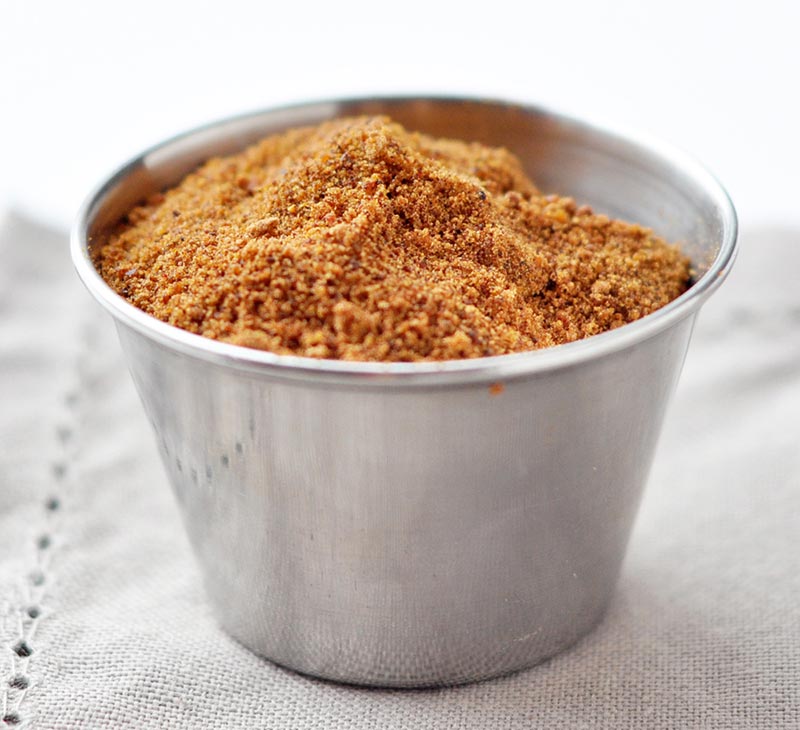 You'll need:
Some dates
A baking sheet
A food processor
Directions:
Slice and pit the dates. I'm a total newbie to these things — never even had them before starting GAPS. I hear there's more than one type. Mine is the kind with pits inside — "Medjool" — but if yours doesn't have pits, welp! Maybe still slice them open anyway. Just for fun. (And to let the air and heat get to the middle parts.)
Bake at around 250 degrees (275 worked for me, but you may want it a little lower to lessen the chance of overcooking) for 2-3 hours, then turn the oven off, but leave the dates in the oven overnight to dry. You want to get the dates to a point where they are rock hard, but you have to be careful not to burn them while you're baking. The sugar begins to crystalize and it can get overcooked in a hurry. I tried 325 degrees and the skin on the dates started to get a little too crispy!
Let the hardened dates cool down, then pulse slowly in either a high-powered food processor, or a coffee grinder. I freaking LOVE my coffee grinder. I use it to make almond and coconut flour, because it makes such a nice, powdery mill whereas my little food processor that's only meant for chopping things, makes sort of a chunky almond meal. Or in this case, date meal. For a fine sugar, I use the coffee grinder.
Pack into a container and refrigerate. Even though the coffee grinder grinds the dates to a fine powder, it does tend to clump (those aren't chunks of un-ground dates in the pics, just clumps of powder), and it's very sticky. It's almost like a cross between brown sugar and molasses. So if you need it to be more powder-like again, you can take out a chunk and whip it up in a food processor to get it manageable again.
Source:
butterbeliever.com
www.youtube.com / cheekyricho