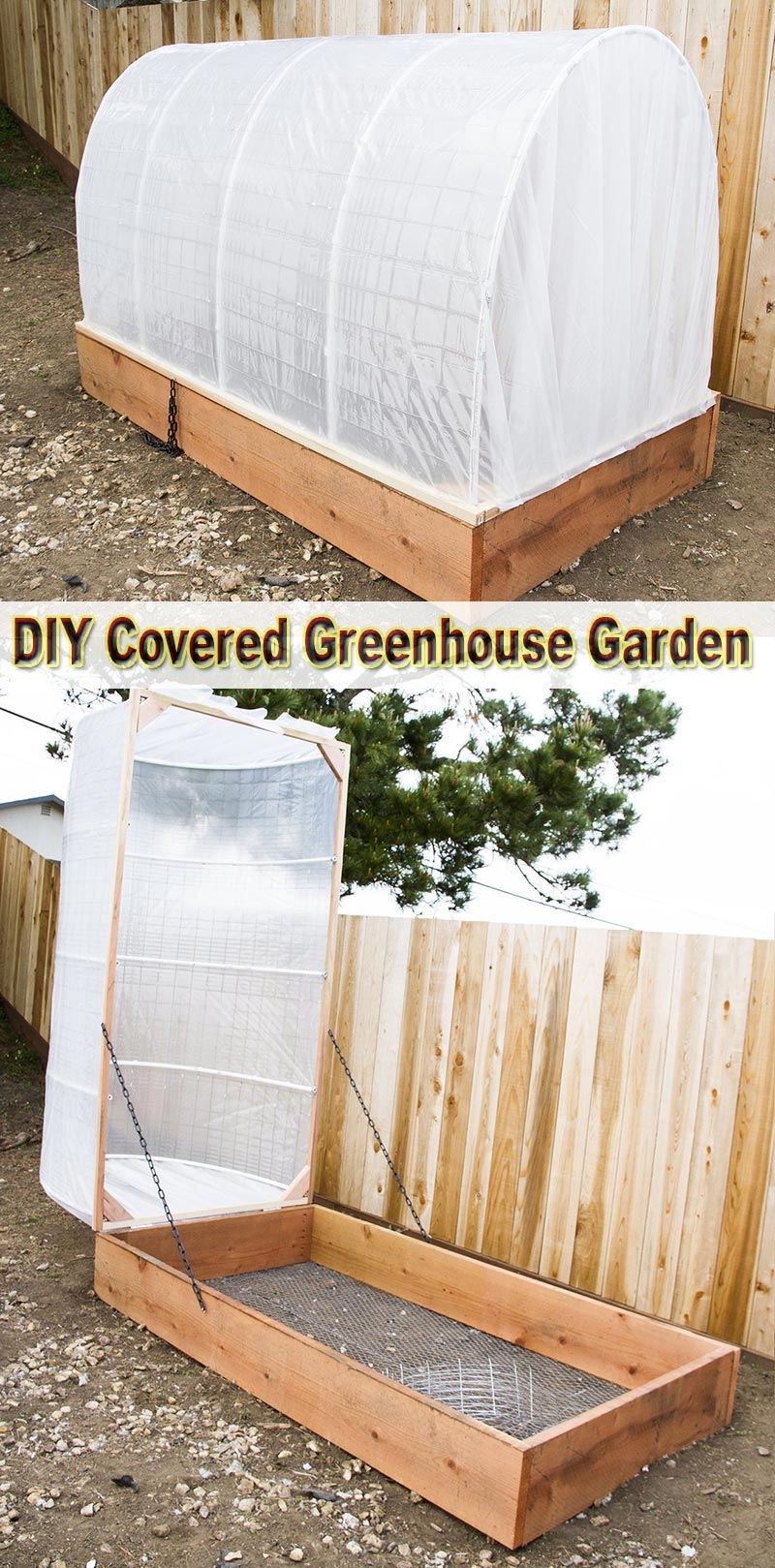 DIY Covered Greenhouse Garden
Learn how to make your own covered greenhouse garden. Use this simple idea to help out your plants.
Materials:
2x6s in redwood (or 2x12s, which are significantly more expensive) cut to desired lengths
2x2s for cover frame (cut to match your 2×6 lengths)
2x4s for corner bracing
Wood screws (coated for weather resistance)
10′ 1/2″ PVC pipe
Pipe clamps
Large weave wire mesh
Chicken wire or other small weave mesh
Zip Ties (for securing mesh to PVC)
Plastic sheeting or garden cloth (at least 12′ wide and twice the length of your garden)
Staple gun + staples
2 Hinges
2 Eye hooks
6 ft chain cut into 3 ft lengths
Tools:
Step 1: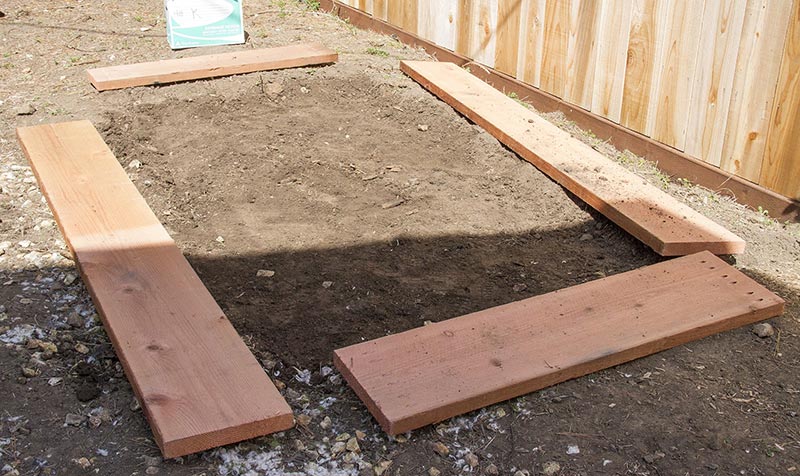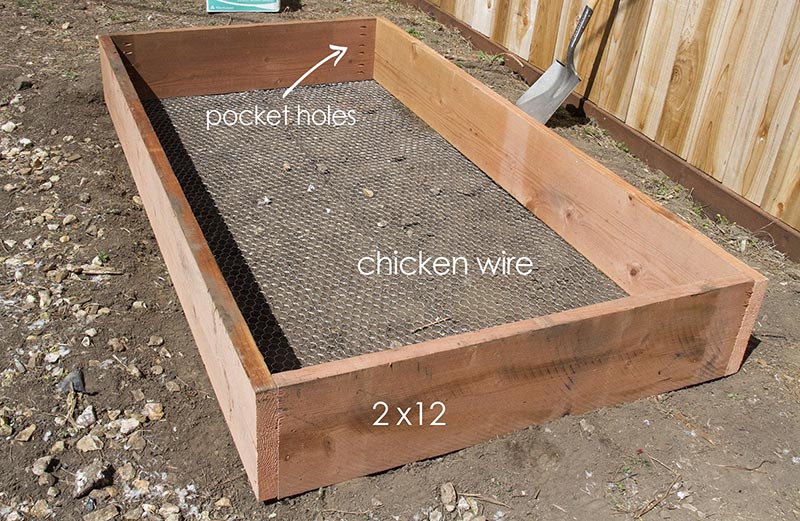 Assemble a raised garden frame with 2x12s (or stacked 2x6s to keep costs down) and staple a small-weave mesh to the underside to protect from burrowing pests. I totally unnecessarily used pocket holes for the joints, but a simple butt joint is fine. My garden is 4′ x 8′, and I don't recommend going wider than 4′, otherwise your arches will be too low.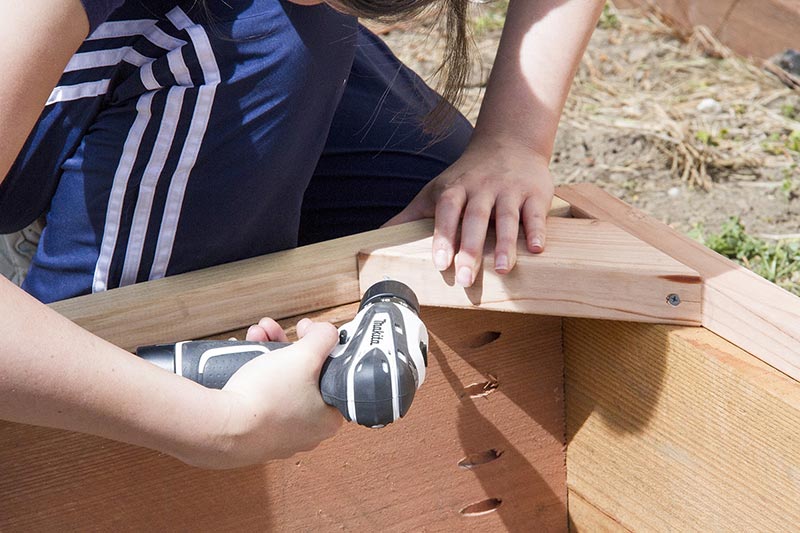 Step 2:
Create the frame for your cover using 2x2s, with 2x4s for corner bracing. The frame should be the same length and width as your raised garden frame.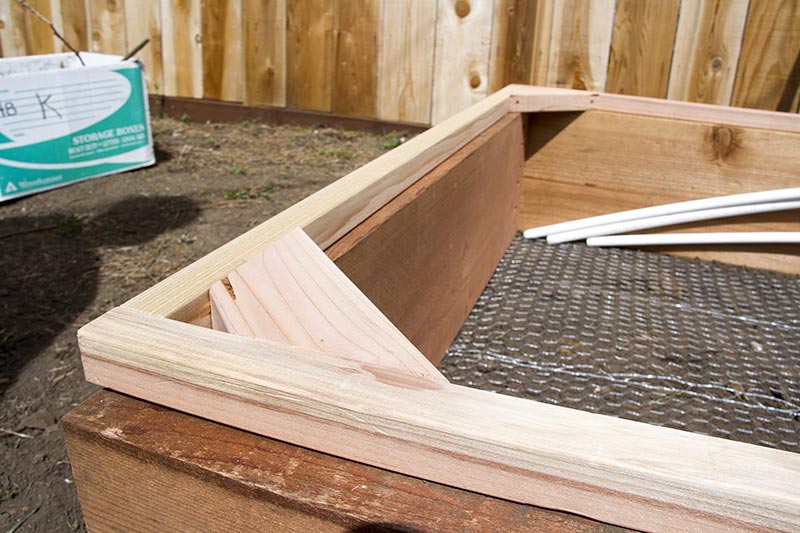 Step 3:
Bend 10-ft PVC pipes to create the arches and attach them to the cover frame with pipe clamps. Tip: drive a screw directly through the pipe into the frame to keep it from slipping out of the clamp.
Step 4:
Tie a large-weave wire mesh to the PVC arches using zip-ties, wire, or electrical tape. This adds a nice layer of structural support. Alternatively you could forego the wire mesh and use 2x2s for bracing.
Step 5:
Staple plastic or a medium or heavy weight garden fabric over the frame. I initially used plastic, but after finding that temperatures got too high, I switched to fabric.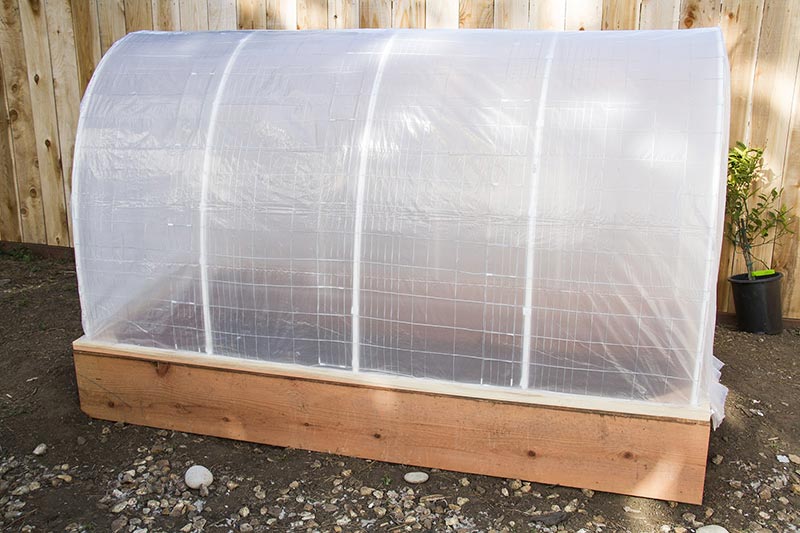 Step 6:
Determine which side your cover will hinge from (Tip: make sure you will be able to access your plants easily when the cover is open). Attach two hinges between the cover and the base on this side, and about 3 ft of chain to each side, perpendicular to the hinged side.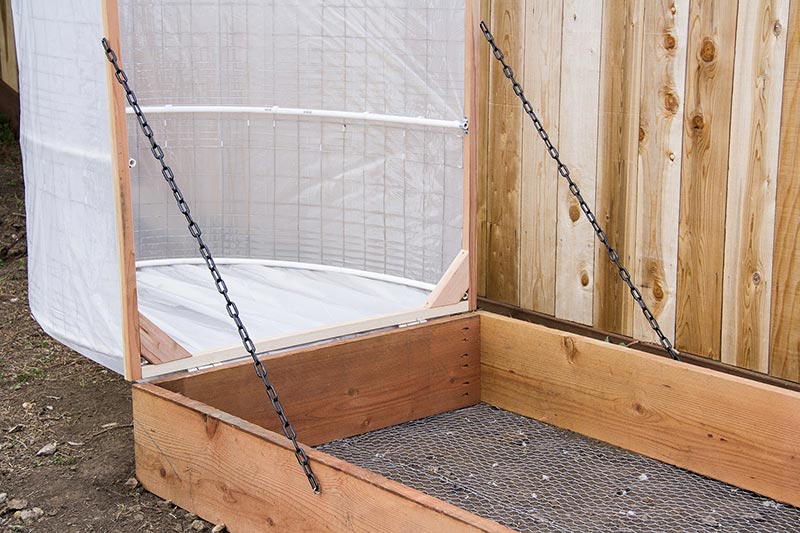 Step 7:
Fill the bed with your favorite soil mix and plant those plants!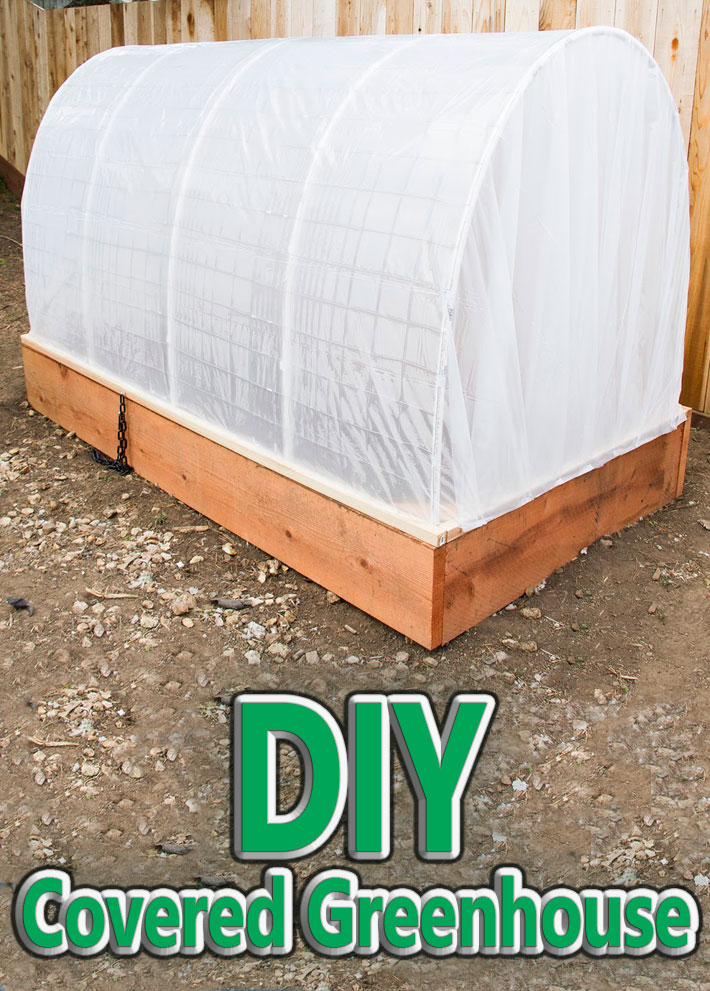 Source: apartmenttherapy.com, ayayay.tv