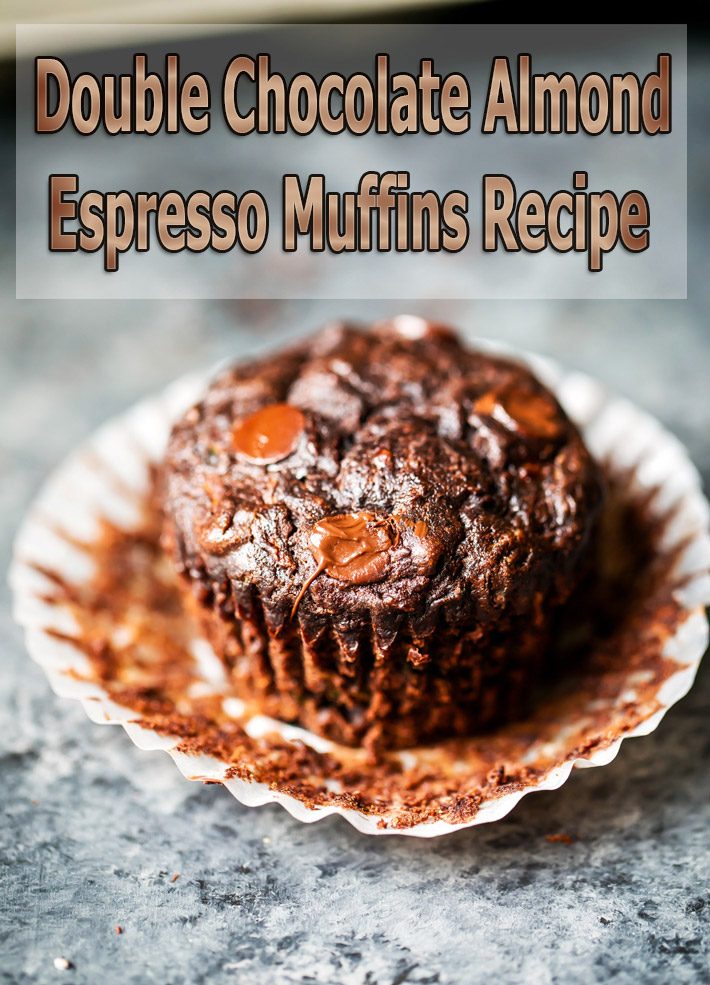 Double Chocolate Almond Espresso Mufins recipe
Double Chocolate Almond Espresso Muffins are my favorite muffins to serve with a cup of coffee or a tall glass of cold milk. Perfect for a morning or afternoon snack. The espresso powder gives the muffins depth, the coarse sugar on top adds crunch, the chopped chocolate makes these indulgent and the muffins freeze beautifully. Double Chocolate Almond Espresso Muffins are perfect with your morning coffee or tea!
 Prep time:10 mins         Cook time: 20 mins          Total time: 30 mins          Serves: 7-9
Ingredients:
1 cup Barney Butter Espresso and Vanilla Bean Almond Butter
1 teaspoon vanilla extract
½ cup unsweetened cocoa powder
½ cup Enjoy Life Mini Chocolate Chips
Instructions:
Preheat oven to 350 degrees.
In a large bowl, mix together almond butter, eggs, maple syrup and vanilla extract.
Add cocoa powder, mix. Then coconut flour, mix. Then lastly add baking soda and powder, cinnamon and salt, mix well.
Fold in chocolate chips.
Use an ice cream scoop to scoop the batter into 7-9 cups of a silicone muffin pan. If you don't have a silicon pan, you can use a regular pan with liners or greased.
Sprinkle with some extra chocolate chips then place into the oven and bake for 20-25 minutes.
Source: paleomg.com