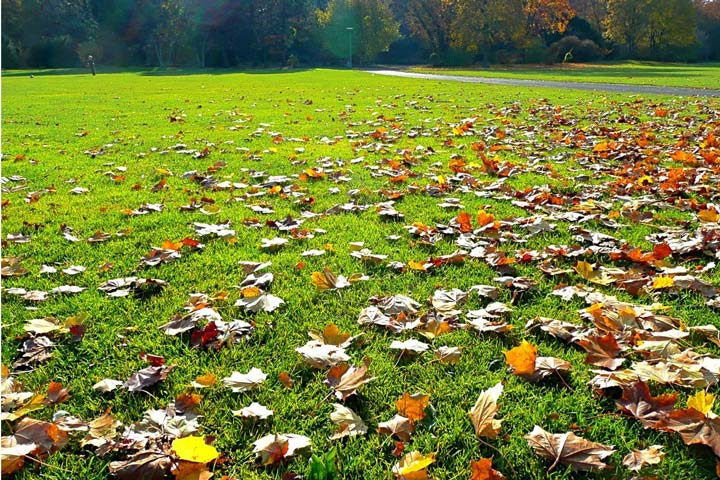 Fall Lawn Care Tips
The days start getting shorter, but you can still enjoy a beautiful lawn in the fall. Follow these fall lawn care tips to make your lawn a beautiful place to retreat to in the autumn months.
After a successful summer of combating weeds, encouraging a healthy lawn, and enjoying your yard with family and friends, it's time to start preparing for the winter ahead. By following these few simple fall lawn care tips, you can prolong the enjoyment of your lawn into the fall and make sure it's prepared to come back more beautiful than ever next spring.
Start decreasing the height of your lawn mower
In the fall, your lawn is getting ready to become dormant for the rest of the year and doesn't grow as fast. You won't need to mow it as often for the last few weeks of the season, but you should drop your mower height shorter than you have had it during the summer. Gradually lower your mower height each time you mow until your grass length is about 1 1/2″ high.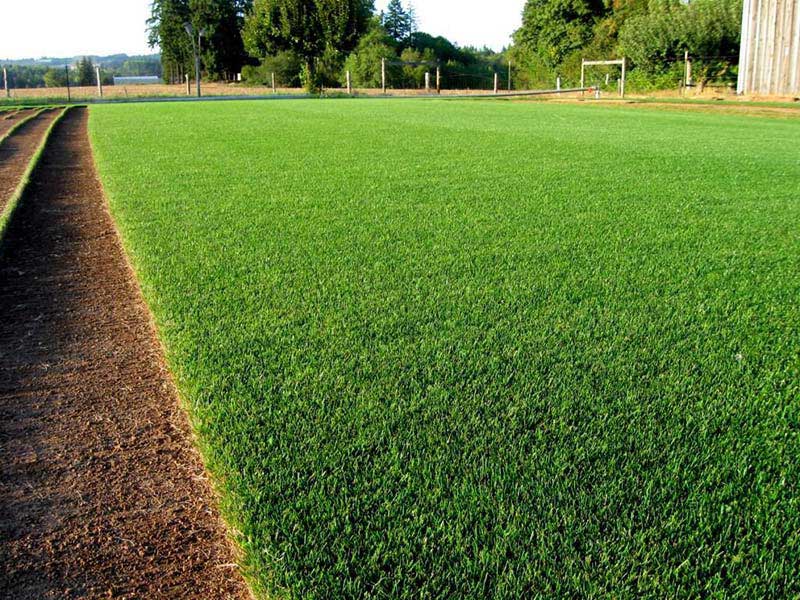 How often you need to mow is determined by how fast your grass grows
You want to remove 1/3 of the blade or less, any more than that and it will shock your grass. It's also easier on your lawn to mow it in the evening, when the sun is not beating down on it. During the fall, you'll notice that you need to more your lawn less often than in the summer.
Take care of those last few weeds
Hopefully by the fall you've already won the battle against the weeds in your lawn. If there are any hold-outs, it's important to deal with them before leaves and snow make it difficult for you to manage. Not only can it be harder to find and deal with weeds, but some weeds can be particularly aggressive and take over in the fall when your grass is becoming less active.




Treat your trees and shrubs to a deep root fertilization
Give your trees and shrubs a helping hand this fall by treating them to a deep root fertilization. A deep root fertilization in the fall provides them with essential nutrients that they can store up for the winter ahead. Your trees and shrubs will get a head-start towards growing fuller and faster in the spring,
Remove the build-up of leaves from your lawn before the snow falls
Be sure to thoroughly rake your lawn before the snow falls. Over time, the leaves will start to decompose, sapping moisture out of your soil and providing a welcome home to insects that may be damaging to your lawn. That thick layer of decaying leaves may also leave dead spots in your lawn in the spring, allowing weeds to quickly move in and take over.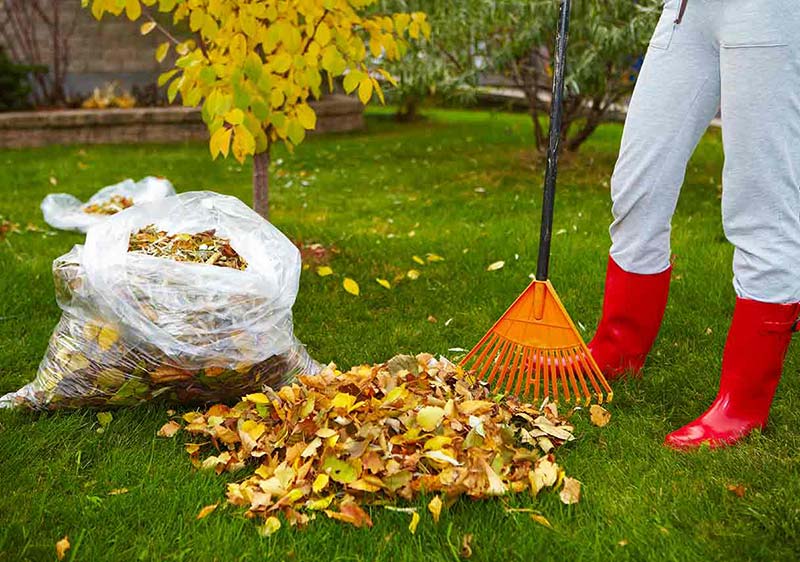 Aerating
Over time the soil in your lawn becomes compacted, reducing the air pockets that allow nutrients and water to reach the roots of your grass. To combat this, make sure your lawn is aerated annually. Fall is a great time to do this and gives your lawn the best chance to the receive the nutrients and water it needs to grow healthy all season long.
Over seeding your lawn is important to do each year for a lush, healthy, weed-free lawn
As your lawn ages it becomes tired and grass reproduction rates slow down. Nobody likes the look of unhealthy areas in their lawn, but more than not looking good, these areas make it easier for weeds to take over. Spread grass seed over your entire lawn at the recommended rate before the first snowfall. This will encourage new grass to pop up and fill in those unhealthy spots and contribute to your beautiful outside next Spring.




Fall Fertilizer: Give it the nutrients it needs to thrive
A special fall fertilizer will help your grass get all of the nutrients it needs to stay healthy in the fall, and come back vigorously in the spring. Fertilize early in the fall season to keep it beautiful and healthy throughout the autumn months, letting you enjoy it just a little longer before the snow comes.
Source greendrop.com