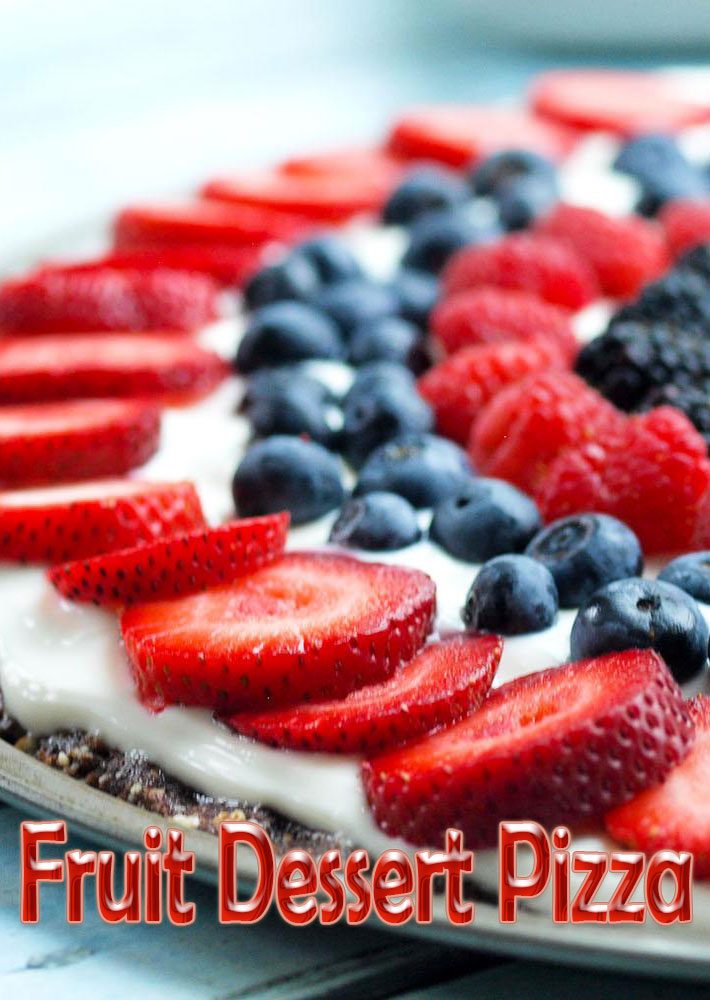 Fruit Dessert Pizza Recipe
This is a recipe with no cooking necessary. It is perfect for summer gatherings since it is a dish best served cold. Bittersweet chocolate with coconut cream and fresh berries make every bite amazing in this fruit dessert pizza.
Servings: 6
Ingredients:
1 1/2 cups walnuts
Pinch of salt
1 cup dates
1 tsp vanilla
3 tbsp unsweetened cocoa powder
1 1/2 cups coconut cream
3 tbsp honey
1/2 cup fresh blueberries
1 cup fresh strawberries, diced
Instructions:
Add the walnuts and salt to a blender or food processor. Mix until the walnuts are finely ground. Add the dates, vanilla, and cocoa powder to the blender. Blend until everything is combined. With the blender still running, add a couple drops of water at a time to make the mixture stick together.
Using a spatula, transfer the mixture into the bottom of a springform pan, or a pie dish lined with wax paper. Use your hands to press the mixture into an even layer on the bottom of the pan. Place in the freezer for 1 hour.
Blend the coconut cream and honey together in a blender or food processor.
Remove the crust from the freezer and transfer onto a serving plate. Spread with the coconut cream and top with fresh berries. Serve cold.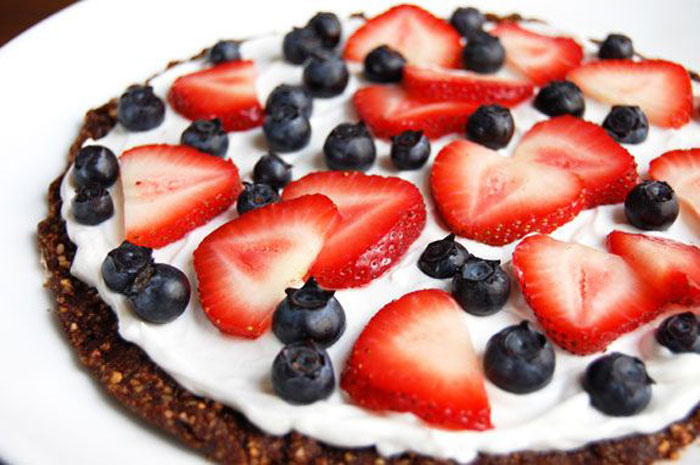 Source PaleoGrubs.com