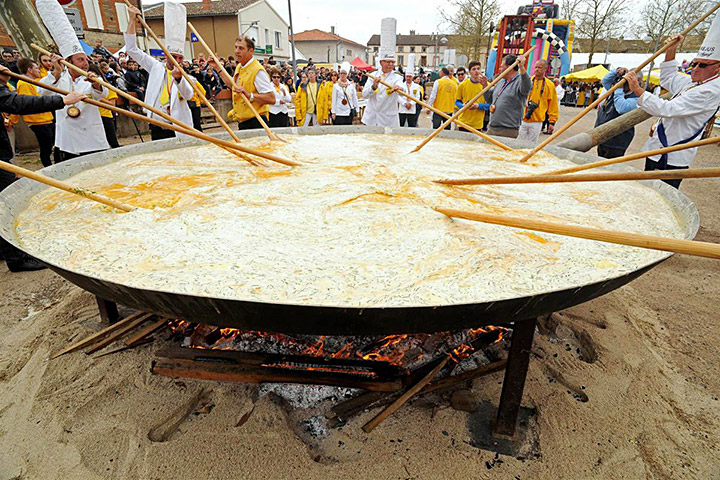 French 15 000 eggs omellete
Since 1973, every year on the Monday following Easter, people in Bessières, France make a giant omelette, using 15,000 fresh eggs.
Legend has it that when Napoleon and his army were traveling through the south of France, they spent one night near Bessières. Napoleon ate an omelette prepared by a local cook, and he enjoyed it so much that he ordered the townspeople to gather all the eggs in the village and to prepare a gigantic omelette for his army the next day.
The city is also home to more conservative traditions, including the ringing of the church bells,and an egg-rolling competition.
The people who attended this event shared the food. The Giant Omelette Brotherhood of Bessières also cooks this kind of giant omelettes on demand all over in France.
Source: nbcnews.com