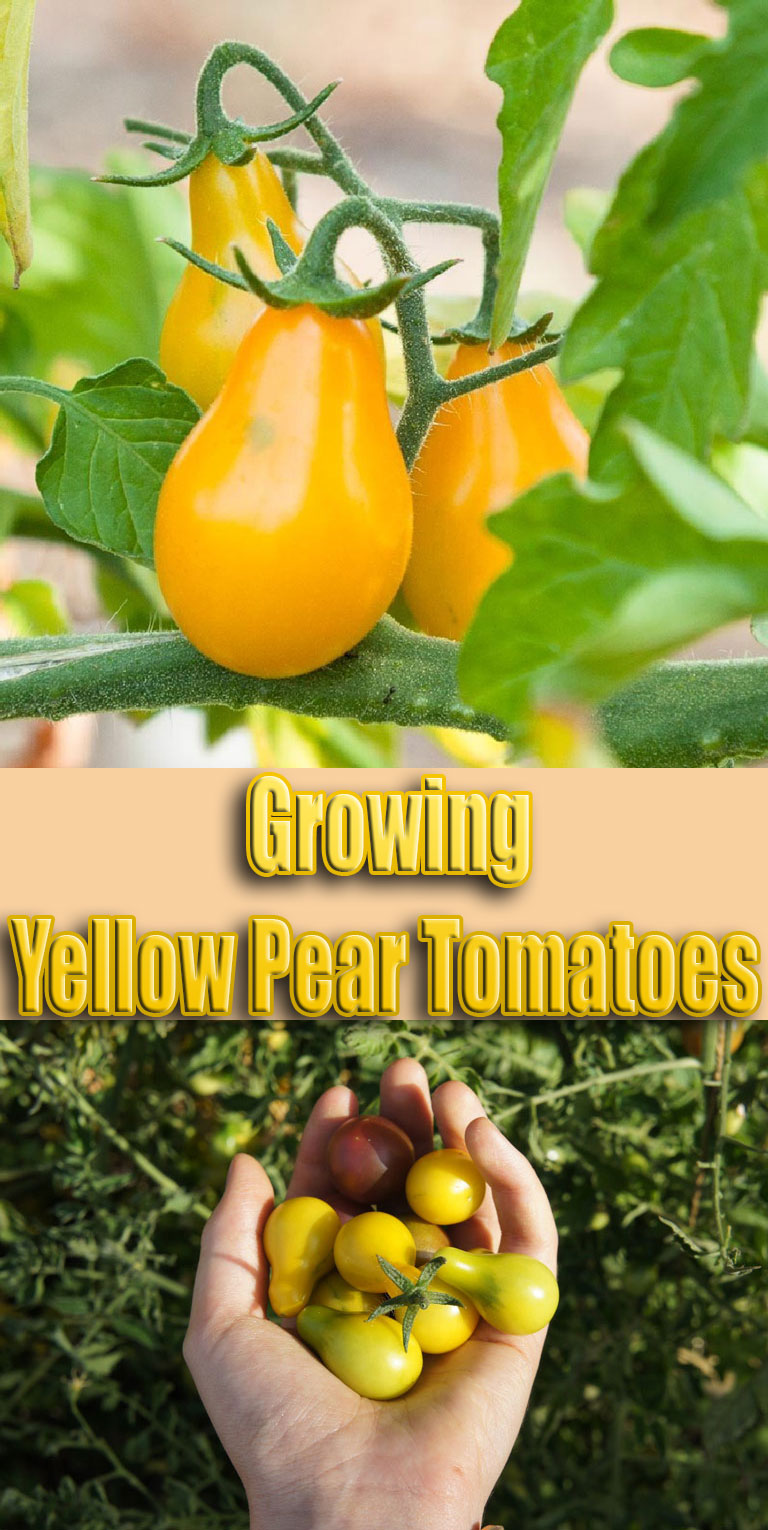 How to grow Yellow Pear Tomatoes
Possibly the most popular yellow heirloom variety of tomato, the Yellow Pear gets its name from its color and shape. This variety dates back to the 1800s and is a vigorous indeterminate. It produces generously with an abundance of small, yellow pear-shaped tomatoes that are sweet, but mild in flavor.
These are a popular table tomato and are relatively cold tolerant (for a tomato), giving them the ability to produce later into the fall than others might.
Best soil for tomatoes
All great tomato cultivation begins with the soil. It should be nutrient-rich, well-tilled, and soft. Yellow Pears are not particularly deep-rooted, so only 4-5 inches of depth is required to grow these beautiful little plants. Soil should be acidic at 5.0 to 6.0 pH for best results.
Compost and/or manure mixed in well with the soil in early spring (well before planting) is the optimum way to ensure vigorous plant and fruit growth.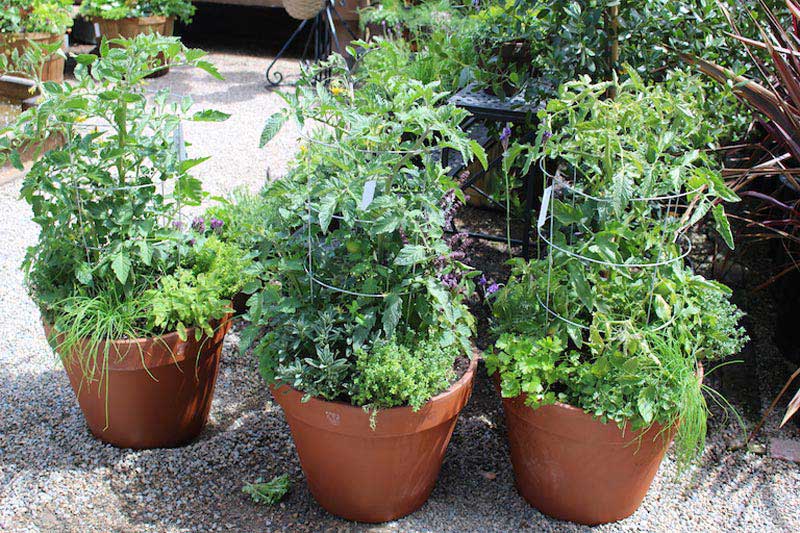 Proper care for tomato plants
Seedlings take two to three weeks to germinate (plant at about a 1/2-inch deep in starter pots or moss pellets). Thin well once the sprouts appear, choosing the most vigorous. In about two months, the starts will be 4 to 6 inches in height and ready for hardening and transplant. They can be kept for up to 10 weeks or so if required, however. Do not transplant until overnight temperatures are averaging 60F or higher for best starts.
Yellow Pears grow best in warm, sunny locations that get full sunlight. They should be at least 36 inches apart to allow a good spread.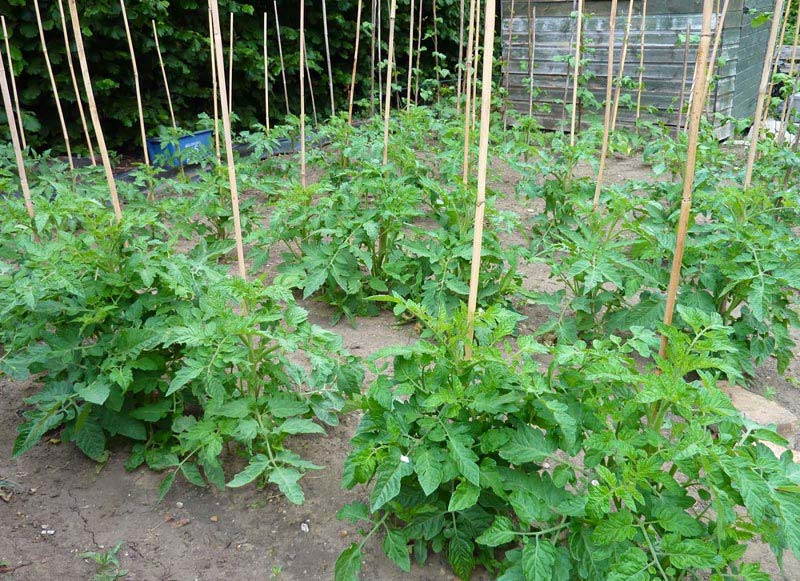 Once in the soil, regular watering and at least two applications of balanced fertilizer should be given. Liquid fertilizer (i.e. compost tea) should be used, but side applications can be done with dry fertilizer. Organic mulch is a good idea for these tomatoes as it helps retain water and discourage weeds.
During the hottest part of the summer a shade cloth or similar protection may be needed, although if plenty of water is at hand (the soil is kept moist), this is not often a problem except in the hottest parts of the country. If the weather is particularly hot where you are, don't be surprised if the plants appear to go dormant during the hottest month or two before bearing fruit.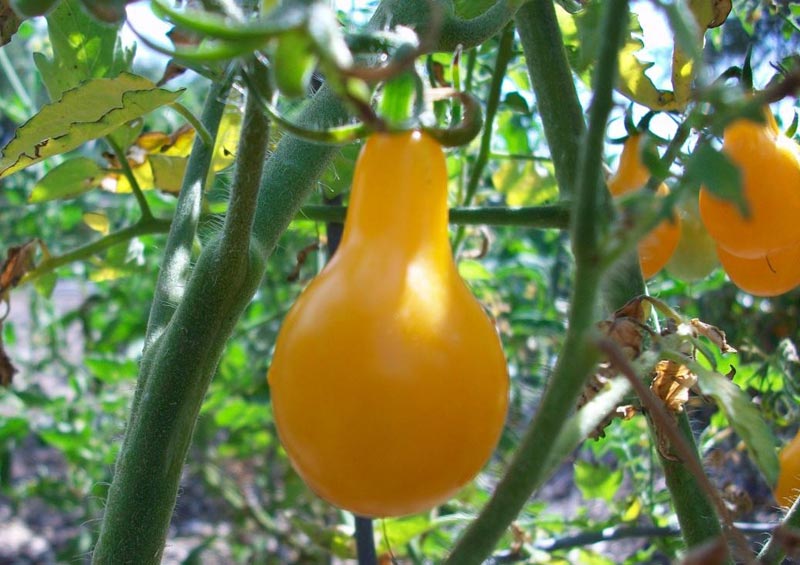 When to harvest yellow pear tomatoes
At the 70 to 80 day mark, tomatoes should be getting plump and ripe. Yellow Pears are ready when they are easily plucked from the vine and have no green whatsoever. Each batch ripens in stages over a 1-2 week period, with most plants providing tomatoes for up to two months after the initial harvest, depending on soil conditions and weather.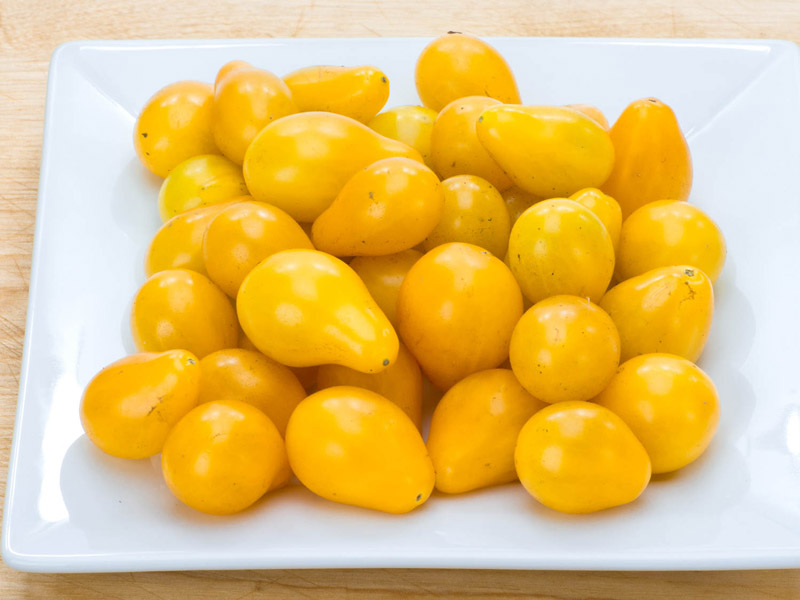 Saving tomato seeds
As with most heirlooms, seeds are easily kept from these lovely fruits. They should be left to over-ripen and become soft (on the vine is favored) and then picked, partially dried, then husked and cleaned. Allow the seeds to dry completely then store in a cool, dry place.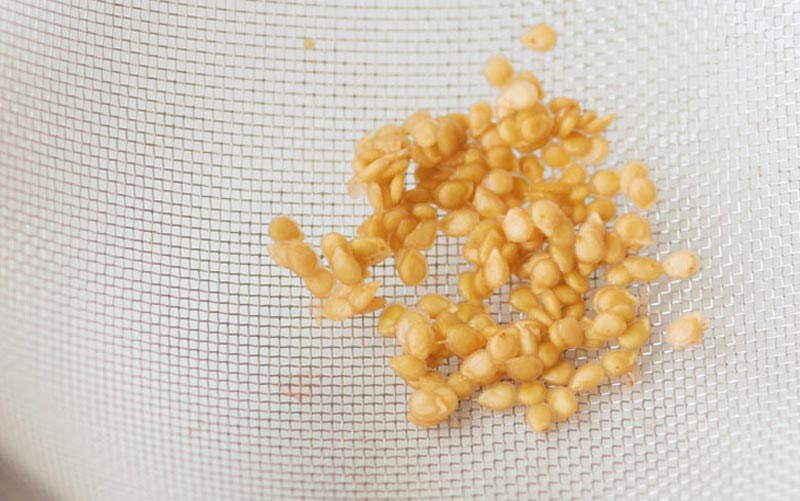 Yellow Pear Tomato Plant Pests and Diseases
Yellow Pears are resistant to most of the diseases that afflict tomatoes. They are susceptible to worms, caterpillars, and aphids, however. Some birds prize the yellow fruits as well. These can all be handled with simple counter-measures such as netting, soap sprays, and the like.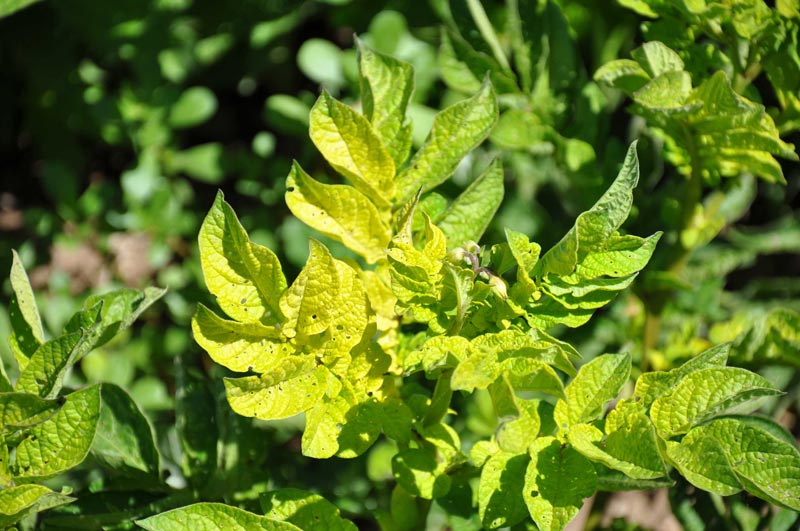 How to serve yellow pear tomatoes
Yellow Pears are most often served whole or sliced in half or quarters. Because they are not particularly flavor intense, but are sweet, juicy and beautiful, they are a delight at the table. They can be dried, though they are not as flavorful as other varieties. Many cooks prefer Yellow Pears as a garnish or salad topper to add bright color and subtle flavor.
Tips for Growing yellow pear tomatoes
Other than the usual tomato requirements, the best thing to remember with these tomatoes is that they can thrive well into the fall, even in cold areas.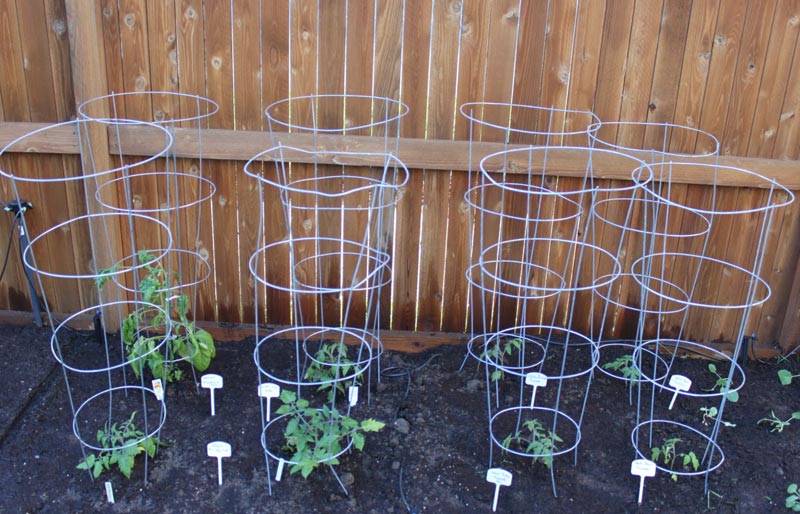 With their tangy flavor and heavily producing vines, yellow pear tomatoes (Lycopersicon lycopersicum 'Yellow Pear') add value to the home garden. Gardeners grow these yellow pear-shaped tomatoes as annuals in U.S. Department of Agriculture hardiness zones 2 through 10. Yellow pear tomatoes are an indeterminate variety, which means they will grow and produce fruits for as long as conditions remain favorable.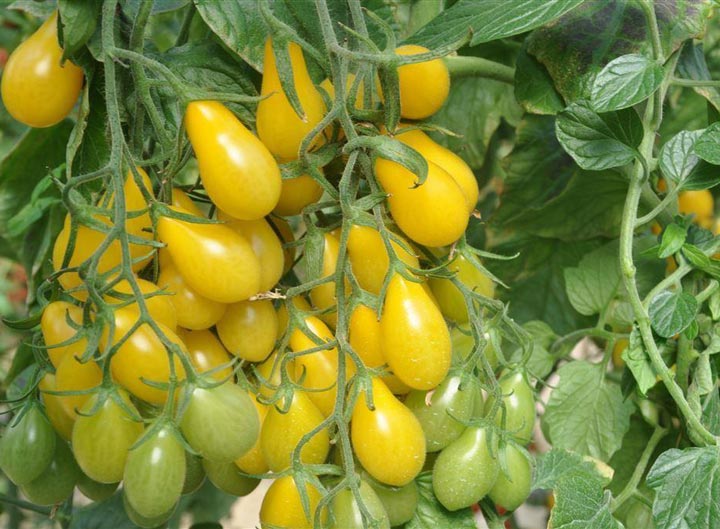 Source gardeningchannel.com
 

Please follow us on Facebook Page and enjoy our collection of recipes, crafts, fitness, health tips, gardening, DIY and more…