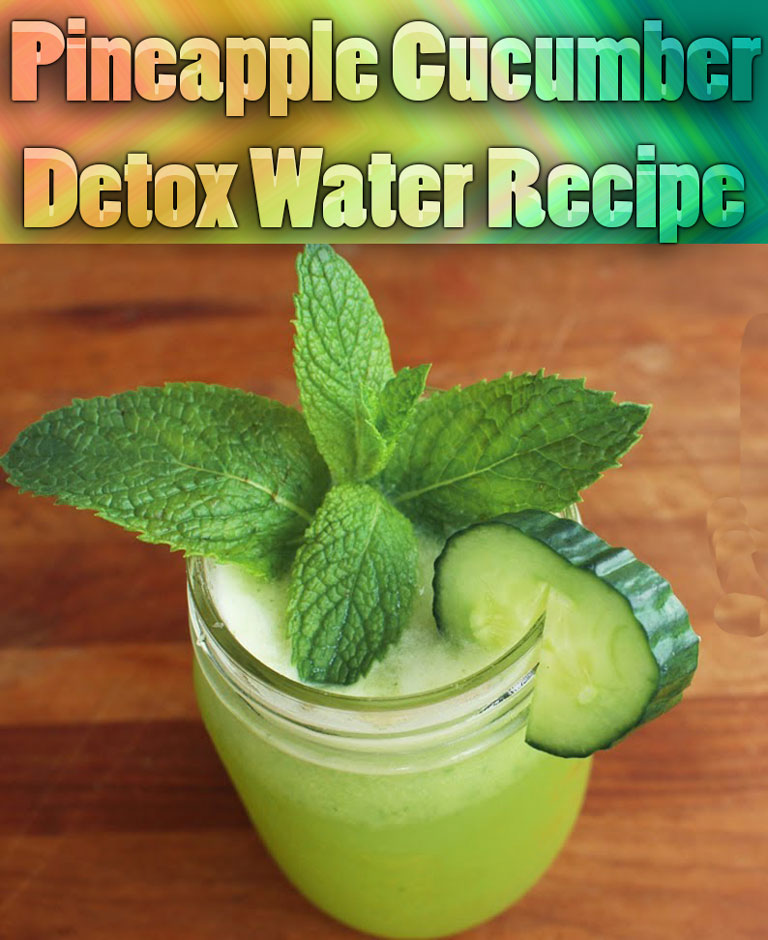 Pineapple Cucumber Detox Water
This delicious Pineapple Water with Cucumber recipe will naturally boost your metabolism and reduce bloat! It's a great drink to start your day with, or make a bottle full and take it with you for an all day treat.
Did you know that drinking water raises your metabolism? It's just that simple. Drinking water is one of the easiest ways to give your weight loss a boost, so why not drink infused water recipes like Pineapple Water with Cucumber and actually enjoy all that water!
Pineapple is a great metabolism booster, and it's full of healthy vitamins and antioxidants like Vitamin C. I especially enjoy the sweet tart taste that the pineapple provides, and it pairs nicely with the mellow flavor of the cucumbers.
Cucumbers are also a nutritional powerhouse. They contain tons of anti-inflammatories and antioxidants which helps reduce bloat and swelling. They also contain tons of potassium, which makes this recipe a great weight loss drink.
Freeze cubed pineapple and cucumber slices and drop them in water and bubbly water anytime for a delicious and sweet cucumber detox water drink.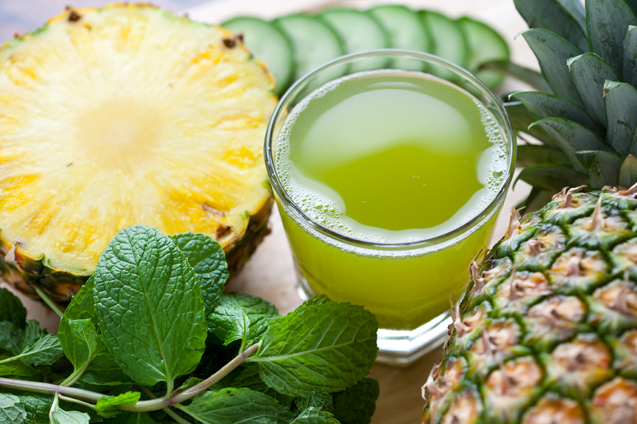 Makes 1 liter of Pineapple Water with Cucumber
Ingredients:
½ cup pineapple cut into chunks
1/3 cucumber sliced into rings
½ cup ice
Get Started:
Add the pineapple chunks and cucumber rings to the bottom of a pitcher. Top with ice, this part is important whether you enjoy your water cold or at room temperature as it holds down the fruit to better infuse the water.
Place the pitcher in the fridge, or on your counter top if you like room temperature, for one hour before serving.
When you have poured ½ of the pineapple cucumber water from your pitcher, fill back to the top with water. This will help preserve the flavor so you won't have to start over again when you finish the pitcher. Fill up, up to 6 times in a day, or until the flavor of pineapple cucumber is lost.
Store Pineapple Cucumber Water in your fridge for 24 hours.
Source:
yummly.com
loseweightbyeating.com