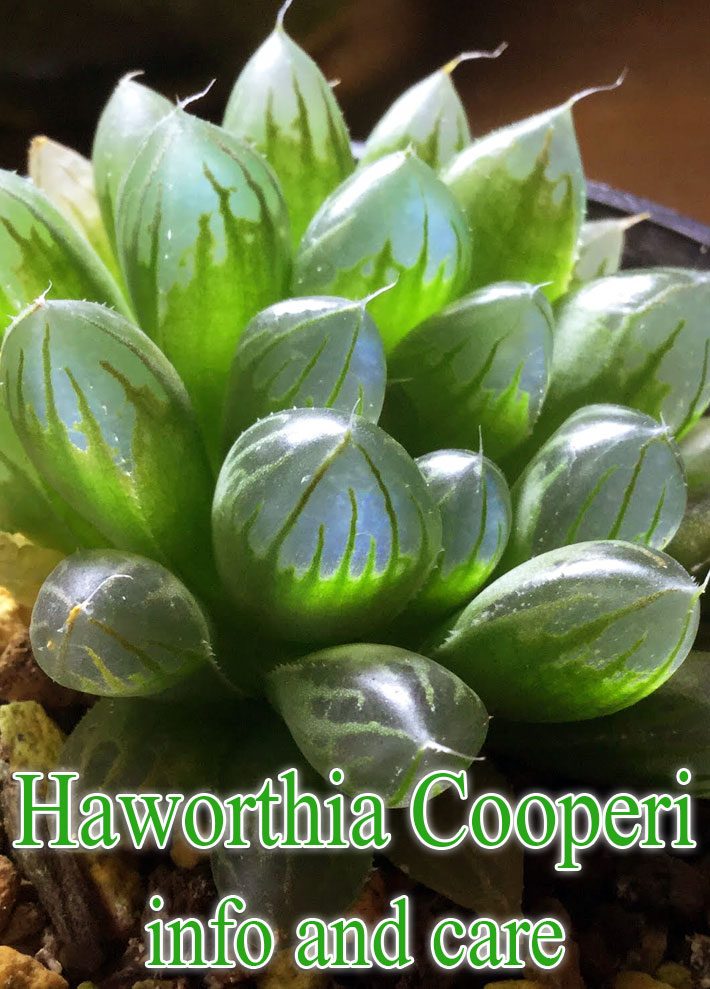 Haworthia cooperi var. truncata is a stemless succulent plant that looks like a small grape cluster and makes fat little colonies, up to 3 inches (7,5 cm) in diameter. It is very quickly offseting and smaller growing form of Haworthia cooperi. Haworthia cooperi has a lot of varieties, but Haworthia cooperi var. truncata is loved by the most due to the highly transparent windows and the symmetricity.
Leaves are succulent soft and glassy (almost transparent), 20 to 25 per rosette, round-tipped, somewhat spherical with lovely blue-green translucent-patterns. They become reddish with too much sun or not enough water. When flowering in spring to summer, it bears a peduncle simple inflorescence (up to 12 inches (30 cm) long) of whitish flowers.
Scientific Classification
Family: Xanthorrhoeaceae
Subfamily: Asphodeloideae
Genus: Haworthia
Synonyms
Haworthia obtusa f. truncata, Haworthia ikra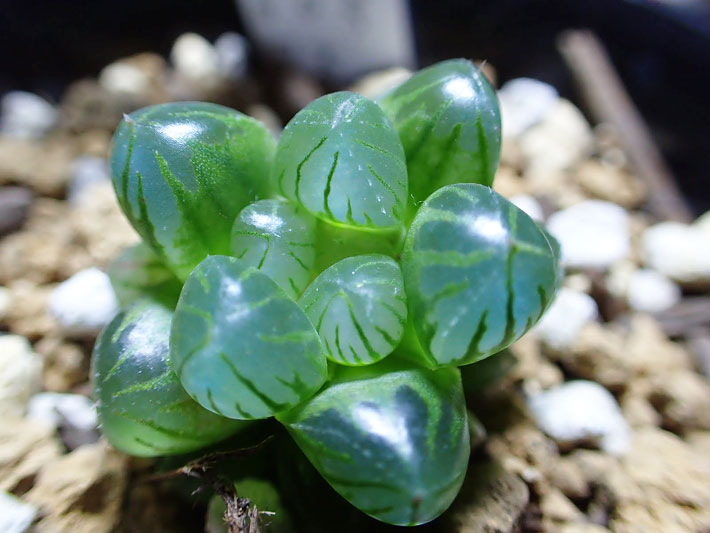 Haworthia cooperi – How to Grow and Care
Haworthia cooperi are not considered difficult houseplants to grow—if you can keep a pot of aloe alive on a windowsill, chances are you can do the same with a dish of Haworthia. As with all succulents, the most dangerous situation is too much water—they should never be allowed to sit in water under any circumstances. At the same time, these decorative little plants can be grown in interesting containers such as tea cups and even miniature baby shoes.
If you're given a Haworthia in such a container, make sure the container had adequate drainage. If it doesn't, it might be a good idea to pop the plant out of its container and add a layer of gravel to the bottom to reduce the wicking action of the soil above. Finally, look out for sunburned spots on your plants.
Repotting
Haworthia are small (usually remaining between 3 inches (7.5 cm) and 5 (12.5 cm) inches in height) and relatively slow-growing. They are often grown in small clusters in wide, shallow dishes. Over time, clusters will naturally enlarge as the mother plant sends off small plantlets. When the cluster has outgrown its dish, repot in the spring or early summer into a new wide and shallow dish with fresh potting soil. This is also the time to take offsets for propagation.
Growing Conditions
Light: Bright light, but not direct sunlight. These grow in similar conditions to other succulents. White or yellow leaves usually signify too much sun.
Water: Water evenly and generously in the summer, letting the soil media dry out between watering. In the winter, reduce watering to every other month. Never allow water to collect in the rosette.
Temperature: Warmer summers but cool in the winter (down to 50˚F/10˚C).
Soil: Use a cactus mix or very fast-draining potting soil mixed with sand.
Fertilizer: Fertilize during the summer growing season with a cactus fertilizer. Don't feed during the winter.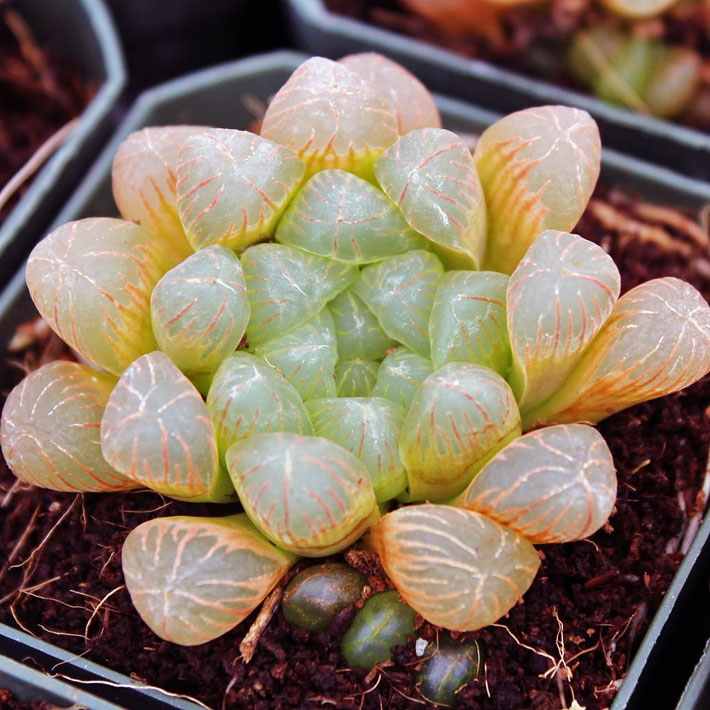 Propagation
Haworthia cooperi can be propagated at repotting time using offsets from the mother plant. When taking offsets, use a sharp knife or snippers and cut as close to the mother stem as possible to including as many roots as possible, then allow the offset to dry briefly before repotting it (similar to cuttings from other succulents).
Pot the offsets in a small pot, using the same soil as the mother plant, put it a warm, bright spot, and make sure to adequately water.
Related
Easy Ways to Propagate Succulents
Dracaena Reflexa – The Song of India
African Violets: Tips For Feeding, Propagating & More
If you like this post, please give it a five star review and help me share it on facebook!
Please follow us on Facebook Page and enjoy our collection of recipes, crafts, fitness, health tips, gardening, DIY and more…
Source: worldofsucculents.com