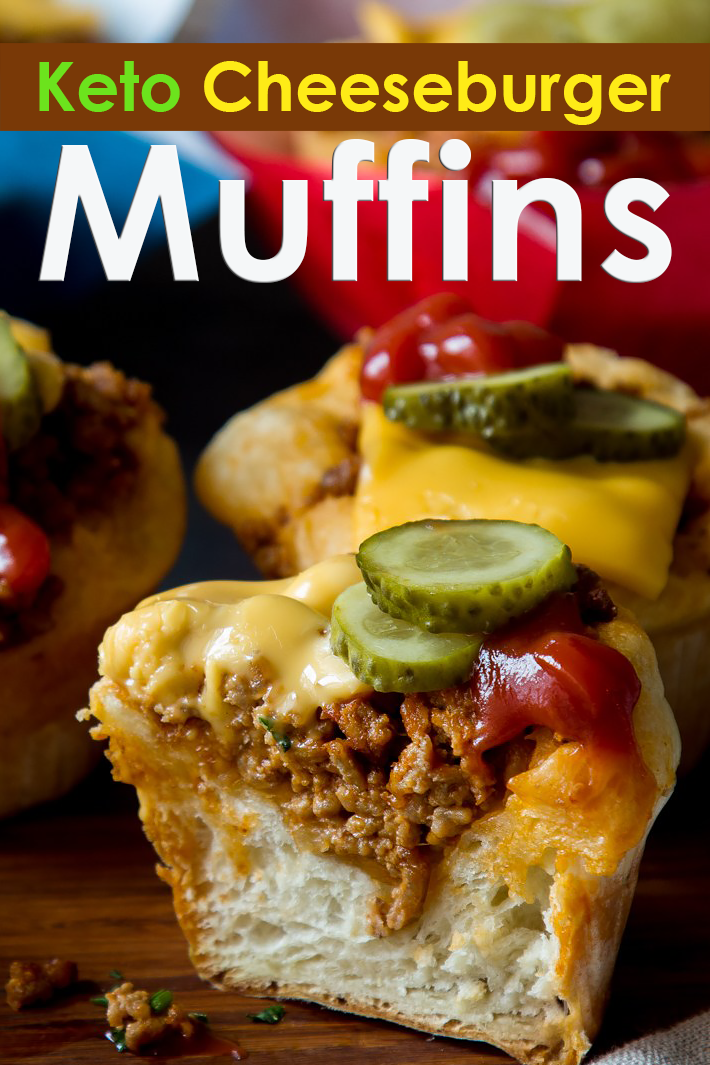 Keto Cheeseburger Muffins are definitely the perfect snack to bring to parties. These little cups of cheeseburger goodness will keep all of yours guests happy and they'll be begging for more. You can make double, triple, or even quadruple batches quite easily depending on how many guests you have, too! It's a simple recipe that will impress everyone's taste buds and appetite.
Keto Cheeseburger Muffins
Cheeseburger Muffin Buns
½ cup blanched almond flour
½ cup flax seed meal
1 teaspoon baking powder
½ teaspoon salt
¼ teaspoon pepper
2 large eggs
¼ cup sour cream
Hamburger Filling
16 ounces ground beef
½ teaspoon onion powder
½ teaspoon garlic powder
2 tablespoons tomato paste
Salt and pepper to taste
Toppings
½ cup cheddar cheese (~1.5 oz.)
18 slices baby dill pickles (~1 pickle)
2 tablespoons sugar free ketchup
2 tablespoons mustard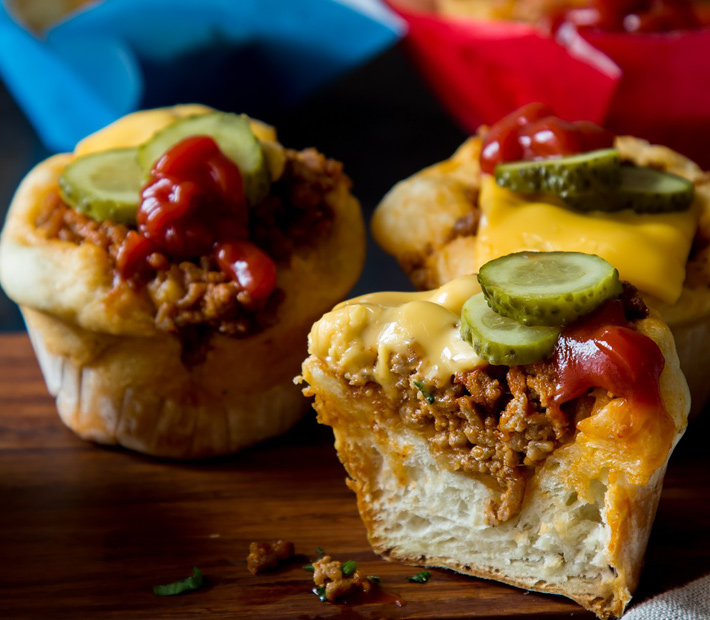 Instructions
Measure out the ground beef and place into a hot pan. Season with salt and pepper.
Cook beef until browned on the bottom, the season with onion powder, garlic powder, and tomato paste. Mix together and turn off the heat. You should be left with "rare" (only semi-cooked) ground beef.
Mix together the dry ingredients for the muffins and pre-heat oven to 350F.
Add wet ingredients into the muffin mixture and mix well
Divide up the mixture for the muffins into silicone muffin cups. Indent the muffin using your finger or a spoon to give space for the ground beef. Then, fill each muffin with ground beef mixture.
Bake for 15-20 minutes or until muffins are browned slightly on the outside.
Remove from the oven and top with some cheese, then broil for an additional 1-3 minutes.
Let cool for 5-10 minutes, then remove from the silicone muffin cups.
Serve and enjoy! Top with chopped pickles, ketchup, mustard or your favorite condiments!
This makes 9 Keto Cheeseburger Muffins. Each muffin comes out to be 255.67 Calories, 19.67g Fats, 2.97g Net Carbs, and 14.6g Protein.