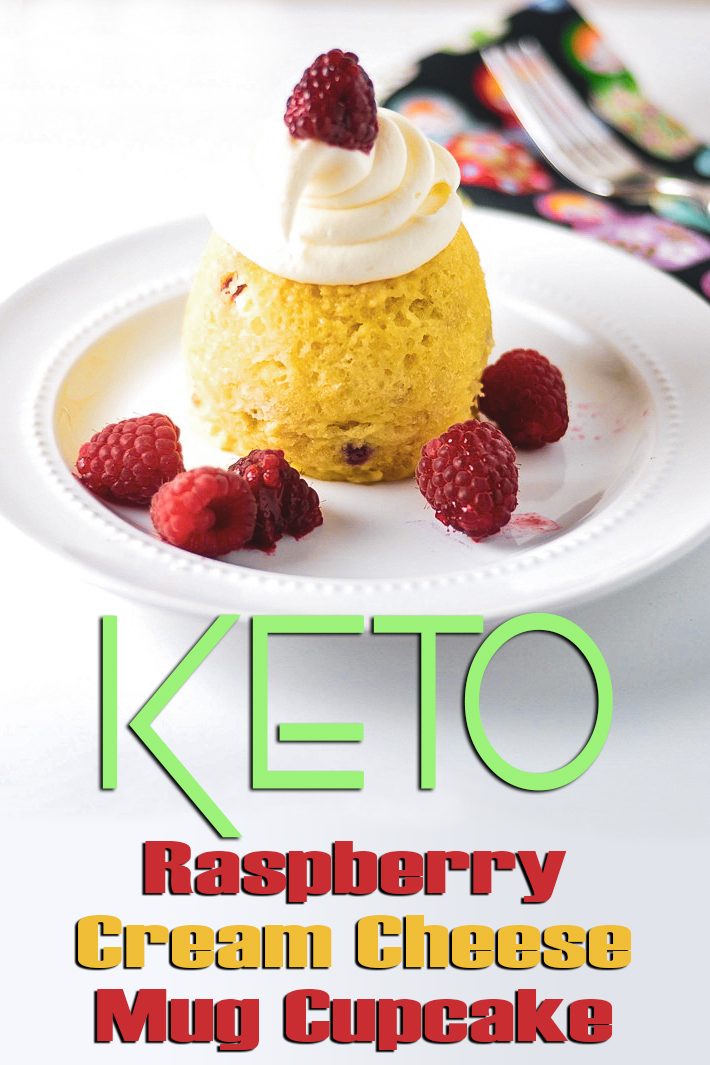 Are you a fan of mug cupcake? Mug cupcake is a big deal in the low carb, keto world. In about five minutes you can mix a few basic ingredients and have something that tastes very close to a cake. A single serving of sweet, low carb goodness.
I've tested my fair share of recipes and have sampled a few from my favorite low carb and keto bloggers. After much trial and error, I've found a formula that works for me, which is basically two parts almond flour to one part butter, plus an egg, a bit of baking powder and whatever flavorings I like. Voila. CAKE! KETO MUG CUPCAKE!
Keto Raspberry Cream Cheese Mug Cupcake
Yield: 1 serving
Ingredients:
1 tbsp melted butter, cooled
2 tbsp almond flour
1 egg
1 tsp sugar substitute
1/4 tsp vanilla extract
1/2 tsp baking powder
1/4 tsp almond extract
1 tbsp cream cheese, diced into small bits
5 raspberries
1 tiny pinch salt
For the Frosting (yield – 4 servings, so you'll have enough for extra cakes)
4 oz (1/2 brick) cream cheese
4 tbsp butter, softened
1 tsp sugar substitute
1/2 tsp vanilla extract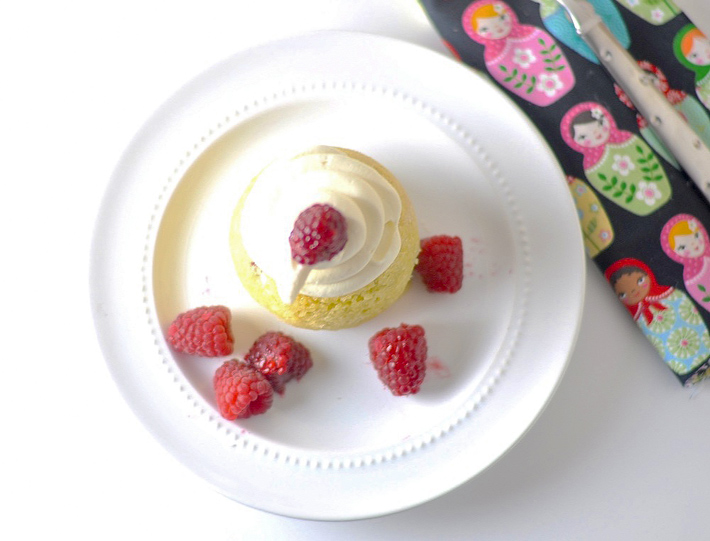 PREPARATION:
For the Frosting:
Mix room temperature cream cheese, room temperature butter, vanilla and butter and sugar substitute using stand or handheld mixer. Mix for 3 minutes, or until frosting is light and fluffy. Scoop into a plastic baggie or pastry bag to frost the mug cake.
For the Cupcake:
Melt 2 tbsp butter in a mug in the microwave and let cool for a few minutes.
Once the butter is cool, mix in one egg and beat lightly. Add in the almond flour, baking powder, almond extract, vanilla extract and pinch of salt. Mix to combine and create a cake batter consistency.
Stir in the cream cheese bits and raspberries so they are incorporated throughout the batter.
Microwave on high for 1 minute 45 seconds. Let sit for 5 minutes in the mug once cooked.
Once cooled, flip the mug over and plate the cupcake. Using the frosting in the pastry bag to top the cake. Sprinkle with a few strawberries. Serve and enjoy!
Nutritional Information: 548 calories, 51 grams fat, 9.9 grams carbohydrate, 4.1 grams dietary fiber, 5.8 grams net carbohydrate, 14.8 grams protein.
Source: modernlowcarb.com