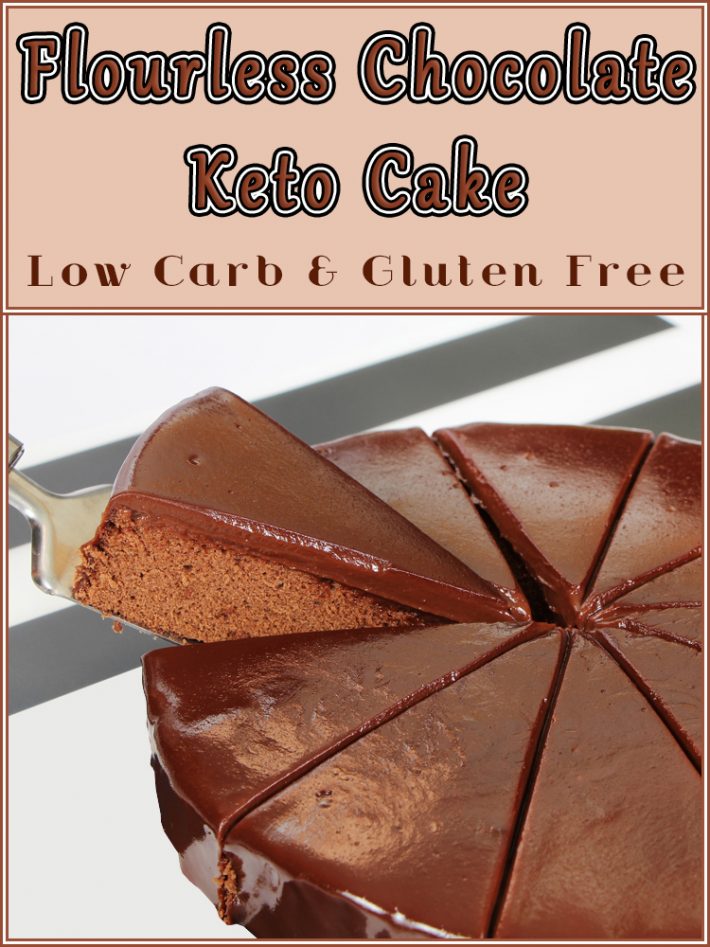 We love this recipe! This  Flourless Chocolate Keto Cake – Low Carb & Gluten Free is absolutely gorgeous, is one of my favorites. Made with almond flour, eggs, melted chocolate, pecans, and Swerve Sweetner, this flourless chocolate cake is an awesome guilt free finish to your meal. It's gluten free and Keto Diet friendly. Very simple to make.
YPREP TIME: 15 min.                          TOTAL TIME: 45 min.                        COOK TIME: 30 min.
Ingredients fo Flourless Chocolate Keto Cake:
4 large eggs
2 cups Swerve Sweetener
½ tsp vanilla
Pinch salt
1 cup almond flour
½ cup cocoa
½ tsp xanthan gum
1 cup coconut oil, melted
4oz unsweetened chocolate, melted
½ cup walnuts or pecans, chopped
Whipped Cream Icing:
1 Cup Heavy Whipping Cream
1/4 Cup Swerve Sweetener
1 teaspoon Vanilla extract
1/3 Cup Sifted Cocoa Powder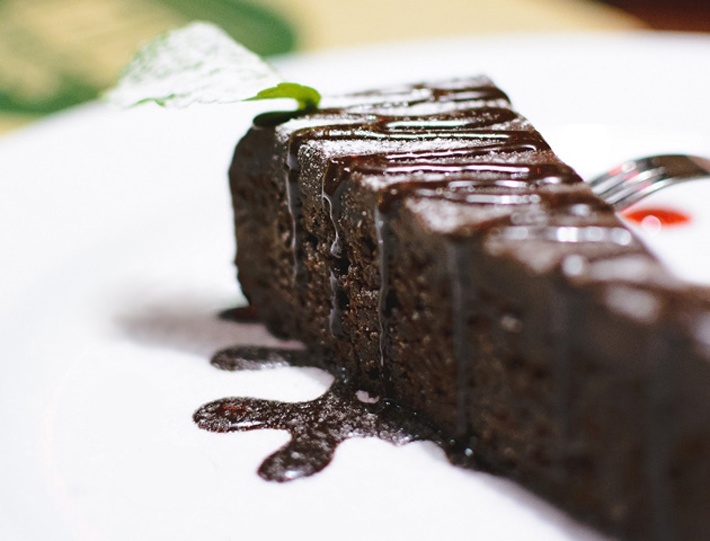 Instructions:
Preheat oven to 325F and butter a 9-inch springform pan.
In a large bowl, whisk together eggs, Swerve, vanilla and salt together. Beat in flour, cocoa powder and xanthan gum until well combined.
Beat in melted coconut oil and melted chocolate until thoroughly mixed, and then stir in chopped nuts.
Pour batter into prepared pan and smooth the top with a knife or offset spatula.
Bake 30 to 35 minutes, until edges are lightly browned and center is just barely cooked through.
Let cool in pan 10 minutes, then run a sharp knife around to loosen, and remove sides.
Let cake cool completely before slicing.
For the Icing:
Whip the whipping cream to stiff peaks with an electric mixer or stand mixer. Add in the swerve, vanilla, and cocoa powder. Continue mixing until just combined.
Frost the cake with the icing and serve. Store any leftovers in the refrigerator.
CALORIES: 358Cal              FAT: 33g          PROTEIN: 6g           CARBS: 11g
 

Please follow us on Facebook Page and enjoy our collection of recipes, crafts, fitness, health tips, gardening, DIY and more…