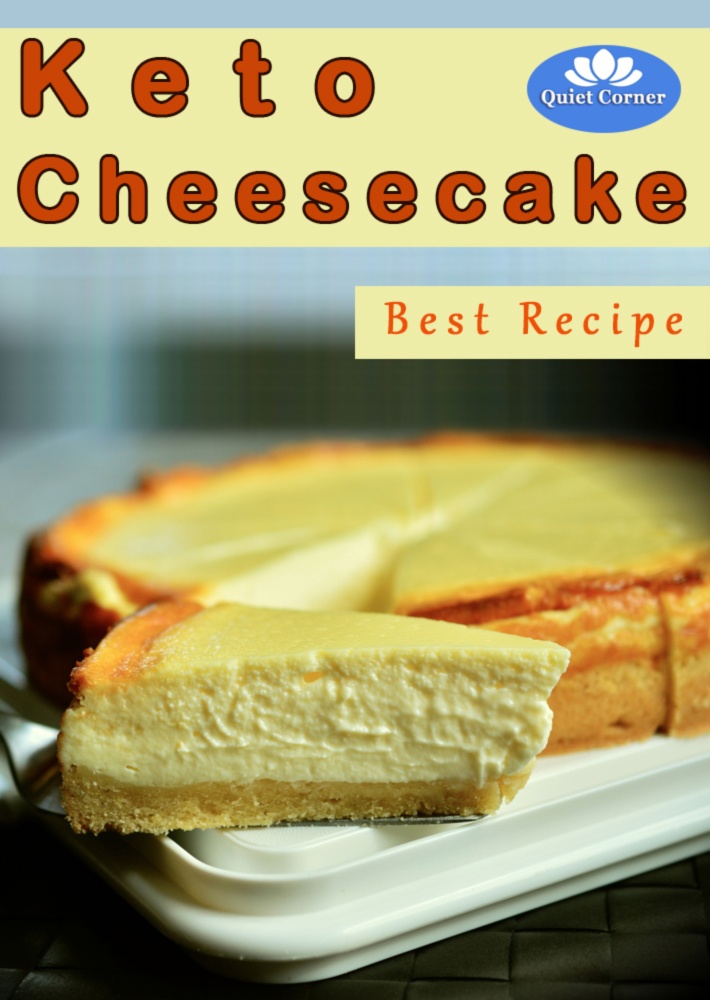 This keto cheesecake is delicious and I will definitely make this cheesecake again. I love this recipe! The only recipe you'll ever need! Say hello to your new favorite cheesecake recipe! 😉
This is the simplest keto cheesecake recipe I have tried, delicious and absolutely fantastic. Made it yesterday, tried it this morning and today I'm eating the most delicious cheesecake without feeling guilty! I shared it with my family and they can't even tell it's a low-carb cheesecake!
This keto cheesecake the crust is blanched almond flour and you can't substitute almond flour for coconut four. If you substitute almond flour for coconut four the crust it won't be good. Coconut flour is like a sponge, it soaks up all the liquid ingredients in a recipe.
Prep Time: 15 Cook Time: 35 Total Time: 50 minutes Yield: 12 Slices
Instructions for Keto Cheesecake:
Shortbread Cookie Crust:
1 1/4 (140g) blanched Almond Flour
1/4 Cup (56g) Melted Butter
1/4 Cup (40g) Monk Fruit Sweetener
1 Teaspoon Vanilla Extract
Pinch of Salt
1 Large Egg
Cheesecake Filling:
24 oz (681g) Full-Fat Cream Cheese
1 Cup (125g) Monk Fruit Sweetener
1/4 Lemon – Lemon squeezed juice
2 Eggs
1 Teaspoon Vanilla Extract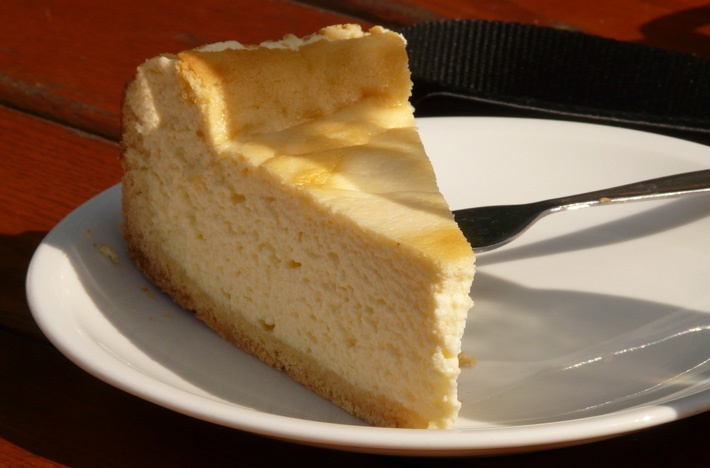 Instructions:
Preheat you'll want to preheat your oven to 300 Degrees.
Bring the eggs and cream cheese up to room temperature.
Add all of the dry ingredients for the crust in a large bowl.
Mix them together until they're combined.
Now add all of the wet ingredients to the bowl, and mix them with a spatula until a thick batter forms.
Add the mixture in 9-inch cake pan and bake it for 15 minutes.
Making the filling:
In a large bowl add the cream cheese and Monk Fruit Sweetener and mix them well.
Add the lemon juice, vanilla extract, and one egg into the bowl and mix again.
When the ingredients are well combined add the second egg and mix a final time.
The filling should be thick and creamy, and the crust should be done baking in the oven.
Now turn the temperature of the oven up to 350 Degrees and add the filling of the cheesecake on top of the crust.
Once the filling has been added, bake the cheesecake for around 35 minutes.
When it's done baking remove it from the oven and let it cool down to room temperature.
Once it cools cover the top of the springform pan with tin foil and refrigerate it for at least 5 hours.
NUTRITION:
Serving Size: 1 Slice
Calories: 326
Fat: 26
Carbohydrates: 4
Fiber: 1
Protein: 9
Each slice has 3 NET CARBS: 4g Carbs – 1g Fiber = 3 NET CARBS
 

NUTRITIONAL DISCLAIMER

Please note that I am not a medical or nutritional professional. I am simply recounting and sharing my own experiences on this blog. Nothing I express here should be taken as medical advice and you should consult with your doctor before starting any diet or exercise program. I provide nutritional information for my recipes simply as a courtesy to my readers. It is calculated using MacGourmet software and I remove erythritol from the final carb count and net carb count, as it does not affect my own blood glucose levels. I do my best to be as accurate as possible but you should independently calculate nutritional information on your own before relying on them. I expressly disclaim any and all liability of any kind with respect to any act or omission wholly or in part in reliance on anything contained in this website.
Please follow us on Facebook Page and enjoy our collection of recipes, crafts, fitness, health tips, gardening, DIY and more…
Recipe by Richard J.