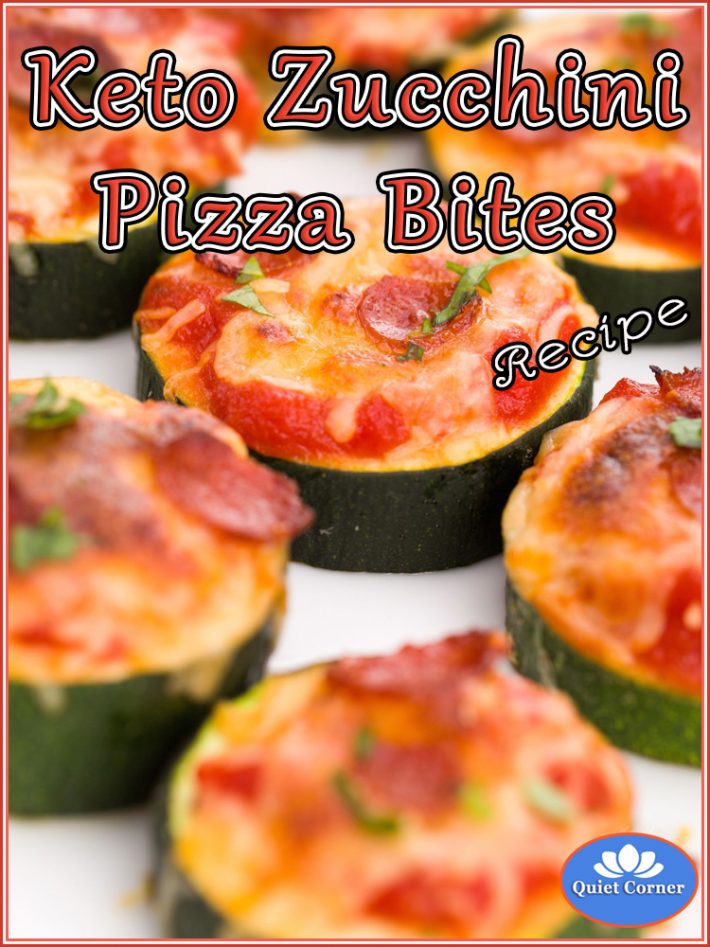 Keto Zucchini Pizza Bites Recipe is the perfect snack recipe for this time of the year with so much zucchini around. I love how simple it is to make these and just how delicious they are.
Keto Zucchini Pizza Bites are one of my favorite snacks! Keto Zucchini Pizza Bites are simple to make and everyone will love them, even the kids! They're a healthy, low-carb option for party snacking! They really are the perfect way to satisfy your cravings for pizza while following a Keto, low carb diet plan. They have all the flavor of pizza without the carbs!
Prep Time: 10 mins Cook Time: 10 mins Total Time: 20 mins Calories: 145 kcal
Ingredients for Keto Zucchini Pizza Bites:
2 large zucchini
1/2 cup low carb pizza or tomato sauce
1 teaspoon oregano
2 cups mozzarella cheese
1/4 cup parmesan cheese
pizza toppings as desired
Instructions:
Preheat oven to 450°F. Line a baking pan with foil and set aside.
Slice Zucchini 1/4″ thick and arrange on prepared baking sheet.
Top zucchini slices with pizza sauce, oregano, cheese and your favorite pizza toppings.
Bake 5min or until zucchini is tender. Broil 5min or until cheese is bubbly and melted.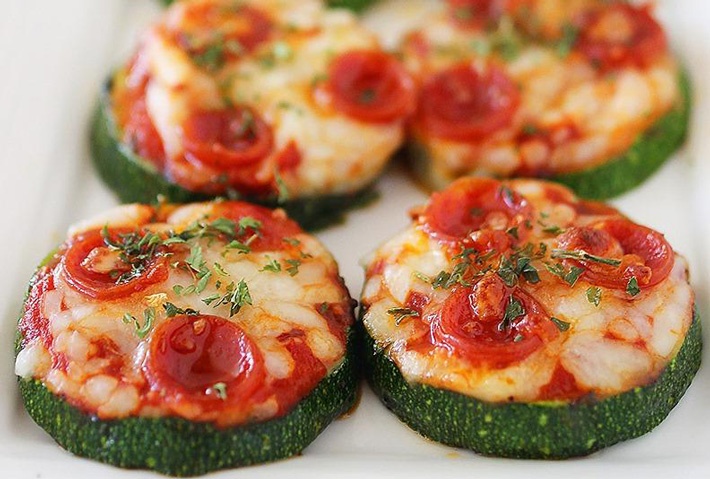 Tips:
To make larger rounds, slice zucchini diagonally.
Feel free to top these bites with any of your regular favorite pizza toppings, chopped into small pieces!
Nutrition Facts:
Calories 145
Fat 9g
Protein 10g
Please follow us on Facebook Page and enjoy our collection of recipes, crafts, fitness, health tips, gardening, DIY and more…
Source: Yummly