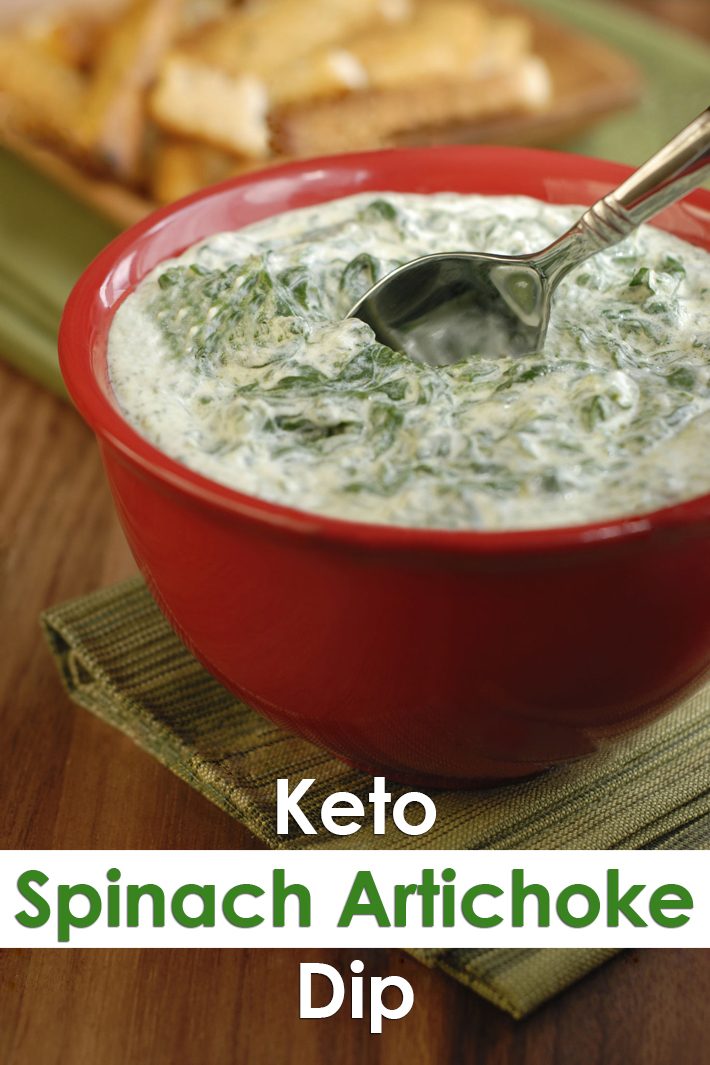 This easy, cheesy, Keto Spinach Artichoke Dip will be a hit at your next party, no one will know it's light! To lighten this, I used fat-free Greek yogurt and half the mayo, which worked out great. Keto Spinach Artichoke Dip is easy to prepare ahead then bake before your guests arrive. Can be made one day in advance and stored in the refrigerator before baking.
Keto Spinach Artichoke Dip
       Prep Time: 10 minutes        Total Time: 30 minutes       Servings: 15 bars        Calories: 73 kcal
INGREDIENTS:
13.75 oz artichoke hearts packed in water, drained
10 oz frozen spinach, thawed and squeezed
1/4 cup chopped shallots
1 clove garlic
1/2 cup fat-free Greek yogurt
1/2 cup light mayonnaise
2/3 cup good quality grated parmesan
4 oz shredded part-skim mozzarella cheese
salt and fresh pepper to taste
olive oil spray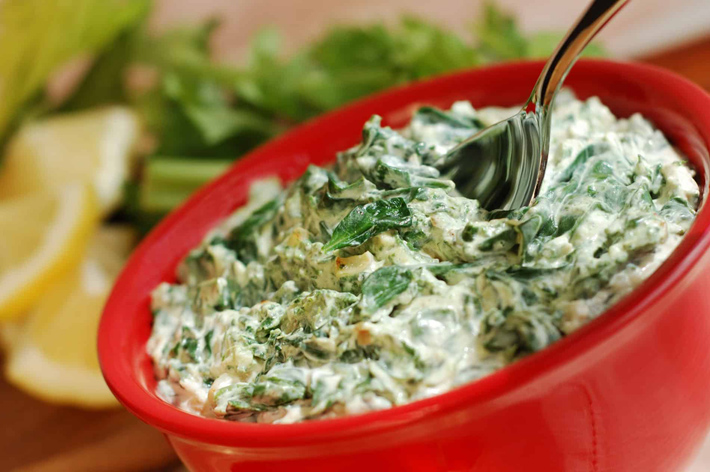 DIRECTIONS:
Preheat oven to 375°F.
In a small food processor, coarsely chop the artichoke hearts with the garlic and shallots.
Combine all the ingredients in a medium bowl.
Place in an oven-proof dish and bake at 375 °F for 20-25 minutes, until hot and cheese is melted. Serve right away.
NUTRITION INFORMATION
Yield: 15 servings, Serving Size: 1/4 cup
Amount Per Serving:
Calories: 73 calories
Total Fat: 4.5g
Saturated Fat: 2g
Cholesterol: 10.5mg
Sodium: 245mg
Carbohydrates: 3.5g
Fiber: 1g
Sugar: 0.5g
Protein: 5g
 

Please follow us on Pinterest and enjoy our collection of recipes, crafts, fitness, health tips, gardening, DIY and more…