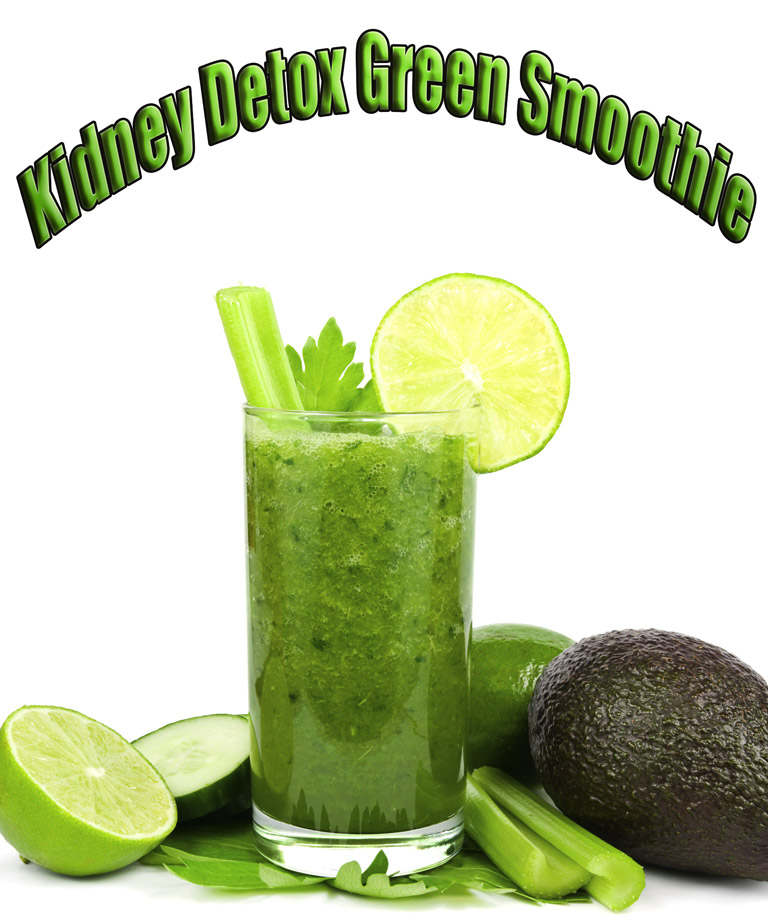 It is important to eat plant foods that are organic to avoid the intake of toxins, fertilizers, dirt, and pesticides. Any non-porous produce that is not available in organic form can be cleansed thoroughly with a fruit/veggie wash. Porous produce must be organic. Kiwi, for instance, has a very thin membrane; therefore, it absorbs pesticides deep into its flesh. Other whole foods heavily sprayed with pesticides include peppers, celery, apples, cherries, cucumbers, grapes, lettuce, peaches, spinach, tomatoes, and berries.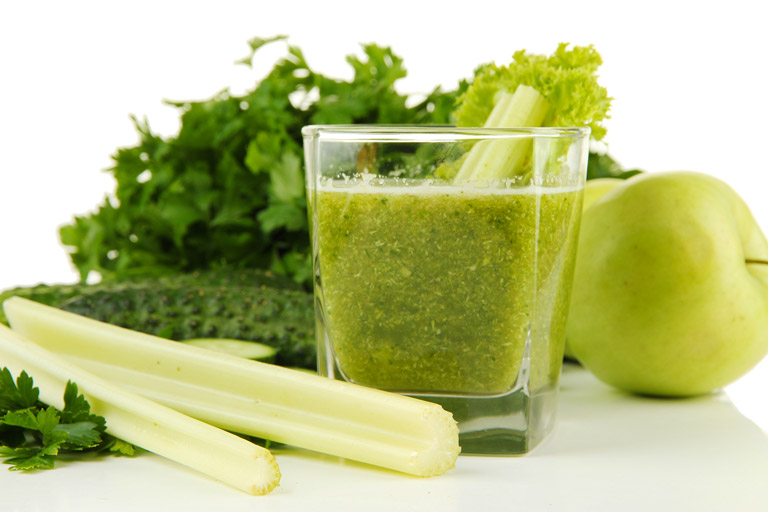 Kidney Detox Green Smoothie Ingredients:
1/2 avodaco
1/2 cucumber
1/2 cup cranberries
2 stalks celery
2 apples
pinch dulse
3 cups water
1 bunch parsley
Directions:
Place all ingredients except parsley into your high speed blender. Add water. Blend until smooth. With blender running add parsley through the hole in the lid of your blender and continue to blend until smooth. Do not over blend or your smoothie will get warm.
Kidney Support:
Parsley – Works as a diuretic to flush the kidneys
Cranberries – make urine more acidic killing bacteria. Prevents bacteria from attaching to the wall of the bladder.
Cucumber – Its high water content helps keep the body hydrated. Cucumber has a reputation as the best kidney cleanser around because it helps wash the kidneys and bladder of debris and stones and helps regulate uric acid in the body preventing kidney and bladder stones.
Celery – aids in elimination of toxins
Dulse – loaded with calcium, potassium and natural iodine in a form that is easily digested and assimilated.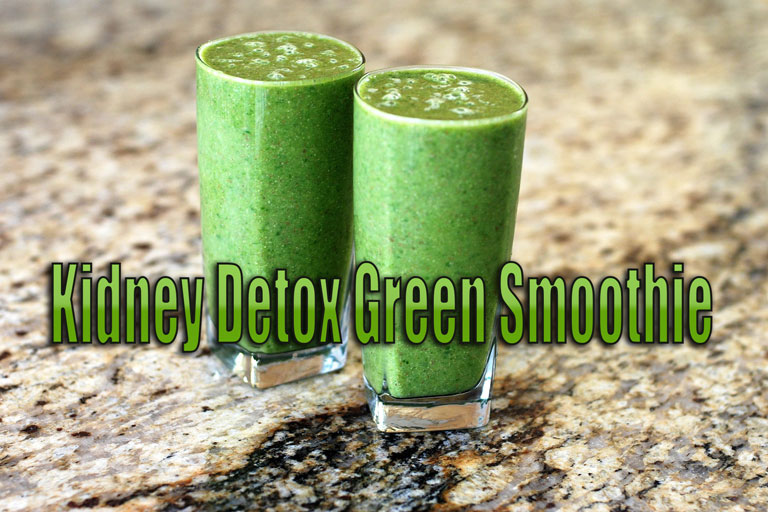 Source todaysabundantliving.com