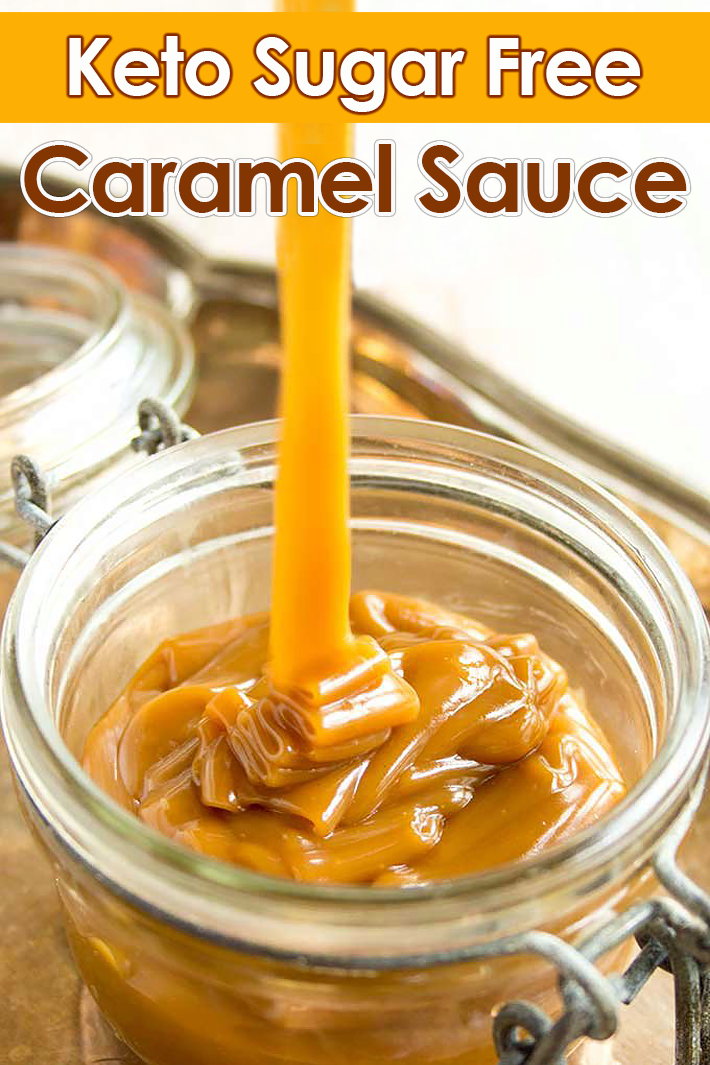 This sugar free caramel sauce is ooey and gooey and it stays pourable! Best of all, it tastes just like real caramel! This is the only low carb caramel sauce recipe you will ever need.
Want to hear something crazy? I just improved my sugar free caramel sauce recipe! It was always truly amazing and by far one of the most popular low carb caramel recipes out there, but now it's even better.
And I attribute this improvement to two "secret weapon" ingredients: The new Swerve brown sugar replacement and Bocha Sweet. The combination of these two keto sweeteners results in the most perfect caramel that stays soft and pourable for days. It can even be refrigerated and still stays soft, with absolutely no recrystallization.
Creating sugar free caramel sauce
I'd tried a few store-bought sugar-free caramel sauces and they were simply awful. They were laden with chemicals and they tasted like it too. So I had to find a way to make homemade sugar-free caramel sauce from scratch, and I set my sights high.
It had to be:
Gooey
Smooth and creamy
Have true caramelized-sugar taste
Not harden and recrystallize upon cooling
Anyone who has ever worked with erythritol-based sweeteners will know that the last issue was the biggest challenge to overcome. I've made some great-tasting and great-looking sauces along the way, but they all had a tendency to harden up pretty quickly. But honestly, both Swerve Brown and Bocha Sweet have totally changed the sugar free caramel game. Completely and utterly. How so?
Swerve Brown gives the sauce a perfect caramel color without the addition of Yacon or molasses and Bocha Sweet keeps it soft and inhibits the crystallization of the erythritol. The combination of the two gives it the ideal caramel sweetness.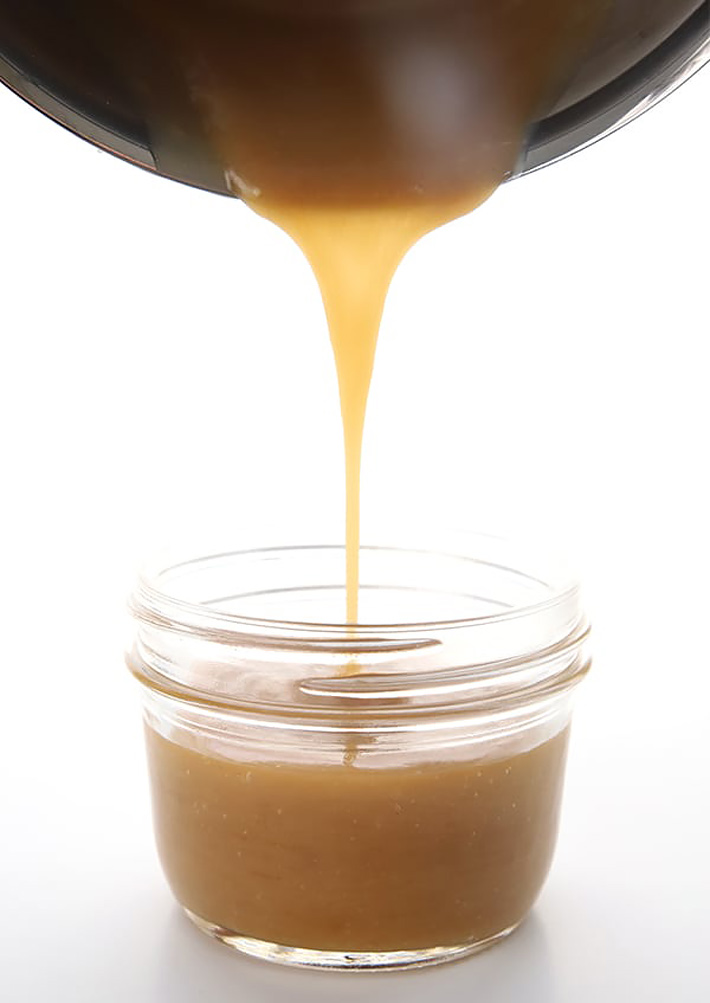 Sugar Free Caramel Sauce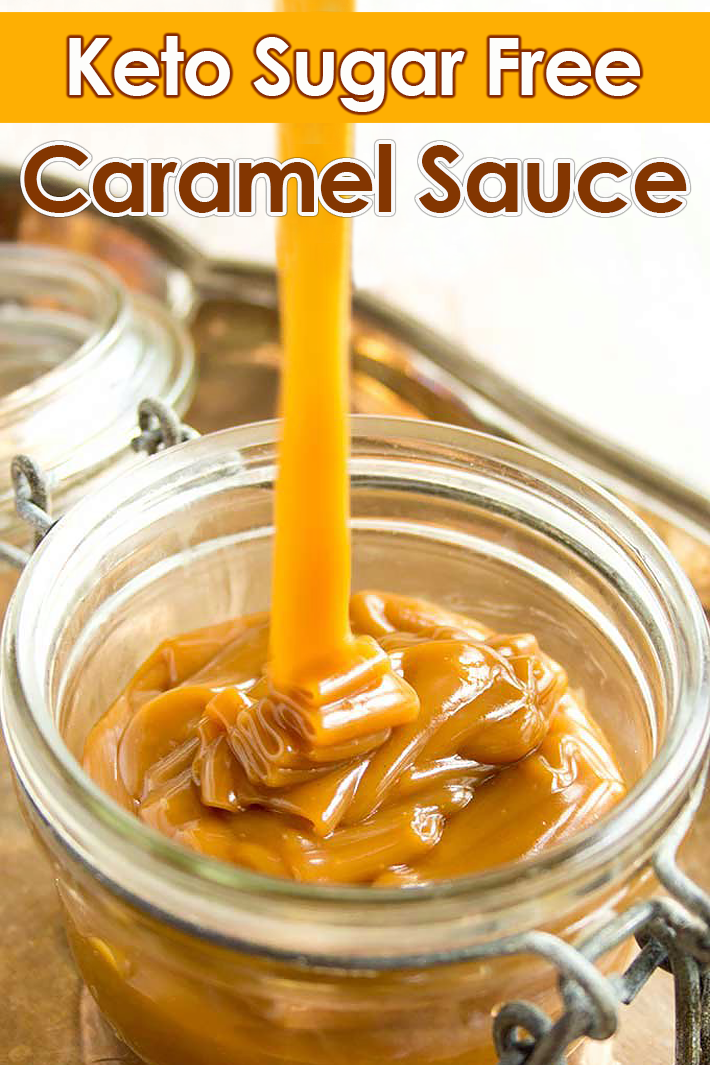 Keto Sugar Free Caramel Sauce
Homemade sugar-free caramel sauce!
Ingredients
Ingredients
1/4

cup

butter

3

tbsp

Swerve Brown

3

tbsp

Bocha Sweet

1/2

cup

heavy cream

1/4

tsp

xanthan gum

1/4

tsp

kosher or sea salt

2

tbsp

water
For Salted Caramel Sauce:
1/2

tsp

additional kosher salt or sea salt
Instructions
In a medium saucepan over medium heat, combine butter, Swerve, and Bocha Sweet. Bring to a boil and cook 3 to 5 minutes (be careful not to burn it).

Remove from heat and add cream. Mixture will bubble vigorously.

Sprinkle with xanthan gum and whisk vigorously to combine. Add salt.

Return mixture to heat and boil 1 more minute. Let cool to lukewarm and stir in water until well combined.

For salted caramel, simply stir in additional salt at the end.

The sauce can be stored in the fridge for a week or so (I've actually stored mine for several weeks). Just gently reheat in the microwave or in a saucepan to make it pourable again.
Notes
If you can't get your hands on Bocha Sweet, use 6 tbsp Swerve Granular and two teaspoons Yacon syrup or blackstrap molasses.
Recipe Notes
If you can't get your hands on Bocha Sweet, use 6 tbsp Swerve Granular and two teaspoons Yacon syrup or blackstrap molasses.
Nutrition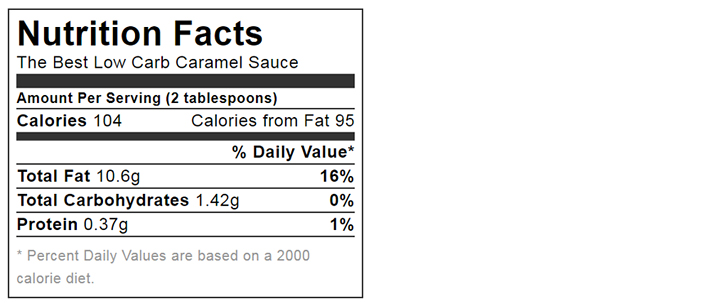 Related
New York Style Keto Cheesecake
If you love this Keto Recipe as much as I do, please give it a five star review and help me share this recipe on facebook!
Please follow us on Facebook Page and enjoy our collection of recipes, crafts, fitness, health tips, gardening, DIY and more…
Source: alldayidreamaboutfood.com, recipe by Carolyn