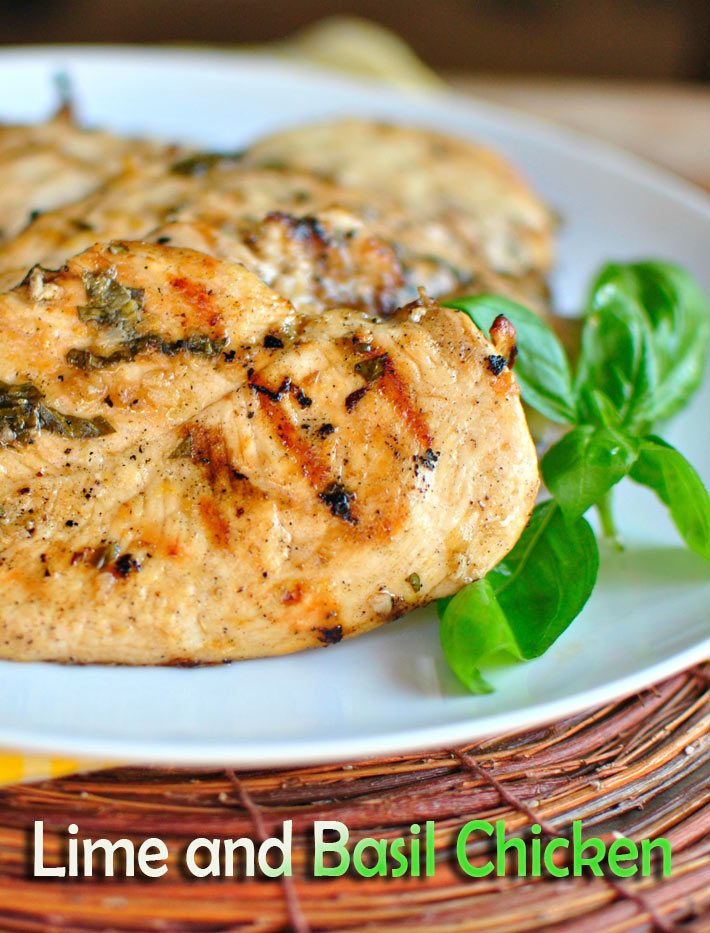 Lime and Basil Chicken Recipe
This Lime and Basil Chicken is the perfect make-ahead meal. The chicken can be prepared the day before and marinated overnight to allow the flavors to permeate. Note that we are baking the chicken at a high temperature for only 30 minutes. This creates a beautiful crispy brown skin while keeping the chicken moist.
Coconut oil is used here rather than the traditional olive oil. Coconut oil has a higher smoke point, meaning it remains stable at higher temperatures. It is solid at room temperature. Not only does it contribute to flavor but it is also a healthy oil, shown to lower cholesterol and improve heart function.
Prep time:  15 min           Cook time:   30 min*       Serves:   4-6
Ingredients:
8 Piece Cut-up Chicken or Quartered Broiler Chicken
1 whole head of garlic
2 teaspoons olive oil
2 limes, juiced
2 tablespoons honey
Salt and pepper to taste
¼ cup coconut oil
⅓ cup fresh basil, chopped
Recipe Instructions:
1. Preheat oven to 400ºF.
2. Peel the outer layers of skin off the bulb of the garlic.
3. Cut off the top of the garlic head (the pointed end) so that the individual cloves are exposed.
4. Wrap the whole head of garlic in foil. Before completely closing foil, pour olive oil over the garlic.
5. Roast for 1 hour.
6. In a food processor, combine garlic, lime juice, honey, salt and pepper.
7. Turn food processor on and slowly add coconut oil.
8. Add basil and pulse a few times.
9. Place the chicken pieces in a 9×13 glass baking dish.
10. Pour marinade over chicken and rub under skin.
11. Cover chicken with plastic wrap and refrigerate at least 2 hours or overnight.
12. The next day, preheat the oven to 450ºF.
13. Bake chicken for 30 minutes or until it reaches an internal temperature of 175ºF.
*Can be made a day ahead of time and marinated overnight.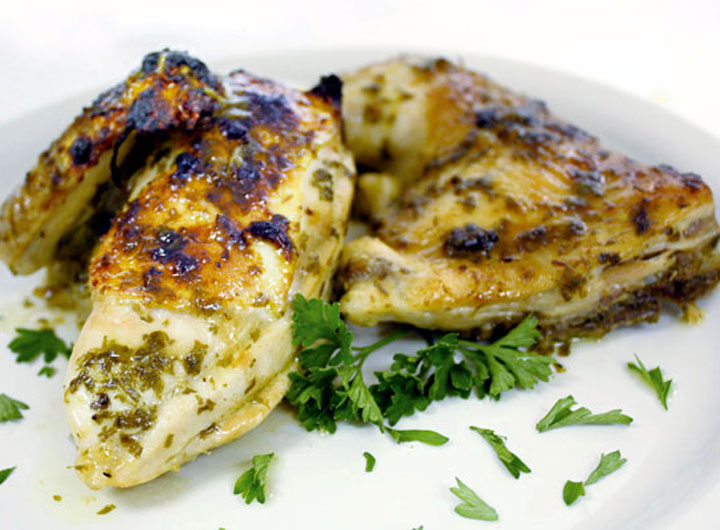 Source empirekosher.com