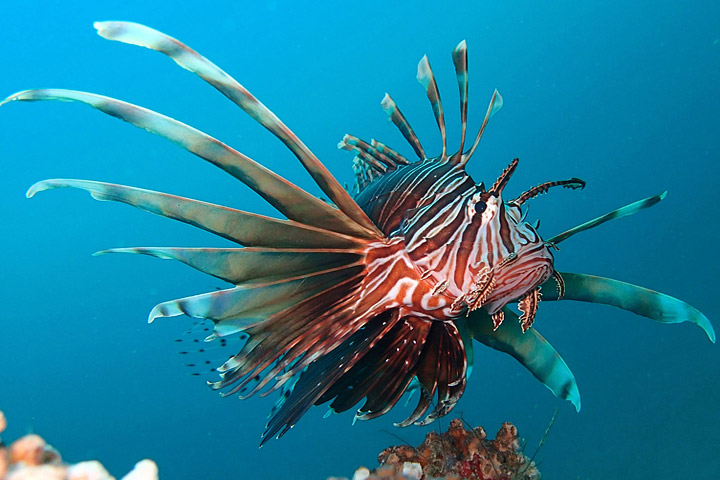 As the Mediterranean Sea warms, the invasive, predatory lionfish has moved in, colonizing the coastline of Cyprus, which scientists were unsure they could do in those waters.
While scientists are unsure how the venomous carnivores will fare in the Mediterranean, Pterois miles have taken the southeastern coast of Cyprus during the last year as a result of the widening and deepening of the Suez Canal, with the help of warmer water, according to a study published in Marine Biodiversity Records.
Lionfish feed on fish and crustaceans, with the diets of larger ones consisting almost entirely of fish, and they spawn every four days — producing about two million eggs per year that ride ocean currents for a month before settling somewhere.
In the last several years, lionfish have colonized parts of the Western Atlantic, where fishermen and scientists have worked to slow or prevent the damage to reefs and sea life they often cause relatively quickly.
"Groups of lionfish exhibiting mating behaviour have been noted for the first time in the Mediterranean," Dr. Jason Hall-Spencer, a professor in the school of marine science and engineering at Plymouth University, said in a press release. "By publishing this information, we can help stakeholders plan mitigating action, such as offering incentives for divers and fishermen to run lionfish removal programes, which have worked well at shallow depths in the Caribbean, and restoring populations of potential predators, such as the dusky grouper. Given that the Suez Canal has recently been widened and deepened, measures will need to be put in place to help prevent further invasion."
Scientists at Plymouth University gathered information on encounters with divers, spearfishers and fishermen who reported seeing them in coastal waters near Cyprus, as well as analyzing information and specimens found in fishing nets by local fishermen.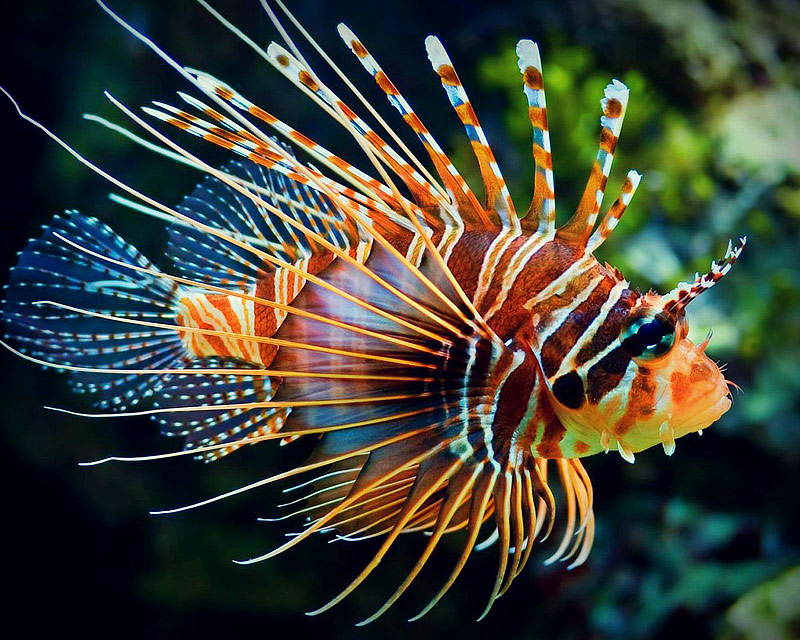 The fish have colonized a roughly 80-mile stretch of the southeastern coastline of Cyprus during the last year, from Limassol to Protaras, as a result of their quick mating and domination of other species.
At least 23 new sightings of the fish have been recorded, including several pairs and one pair that has grown to a group of five since first being spotted.
"Until now, few sightings of the alien lionfish Pterois miles have been reported in the Mediterranean and it was questionable whether the species could invade this region like it has in the western Atlantic," said Demetris Kletou, a doctoral student at the Marine and Environmental Research Lab at Plymouth University. "But we've found that lionfish have recently increased in abundance, and within a year have colonized almost the entire south eastern coast of Cyprus, assisted by sea surface warming.
Source: upi.com