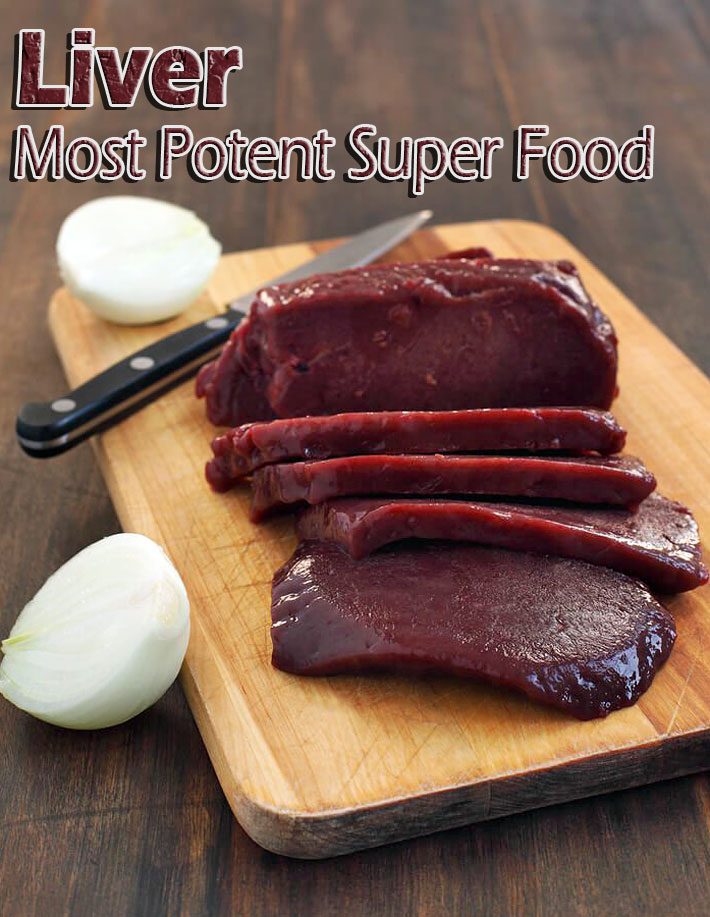 In the west when we think of super foods we usually picture avocados or strawberries but in many other cultures organ meat is considered one of the healthiest, most nutrient dense foods you can consume. One of the reasons that liver never fared to well in the west is the misconception that the liver holds toxins and could be unhealthy.
The reality is that the liver doesn't contain any more toxins than the rest of the body does. In fact, studies have shown that the liver functions more as a way to move toxins out of your body than to store them. The cleaner the animal the cleaner the liver. This is why it is important to look for grass fed organic meats. Whether you are cooking a steak or a liver you want your food to be clean and healthy.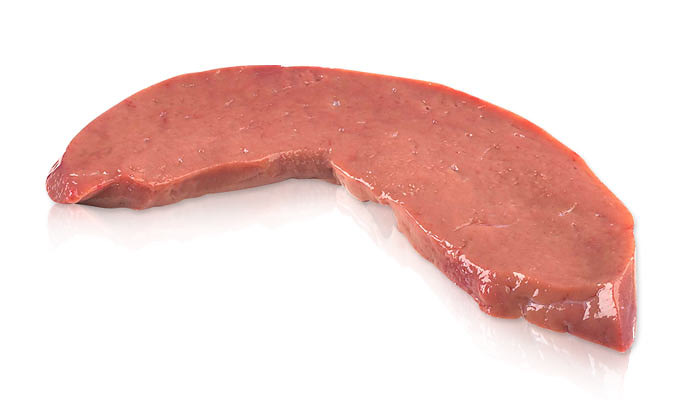 Remember that it is essential to eat meat and organ meats from animals that have been raised on fresh pasture without hormones, antibiotics or commercial feed. Pasture-raised animal products are much higher in nutrients than animal products that come from commercial feedlots. For example, meat from pasture-raised animals has 2-4 times more omega-3 fatty acids than meat from commercially-raised animals. And pasture-raised eggs have been shown to contain up to 19 times more omega-3 fatty acids than supermarket eggs! In addition to these nutritional advantages, pasture-raised animal products benefit farmers, local communities and the environment.
Why is Liver so Good for You
Liver is a super-food, and has been valued as such for centuries by cultures around the world – for good reason. Adding liver to your diet will change your life – it's one of the few foods that has had immediate, tangible effects on health!
It's practically the perfect food for pregnancy, providing protein, B12, iron, folate and other key nutrients for reproductive health and fetal development. Pregnant women, or women who are nursing, need even more B12 than normal to help with growth and development of their babies, including the brain and organs. Folate is also especially important during pregnancy because it helps prevent birth defects. Folate (the natural form, as opposed to synthetic folic acid) aids in prevention of neural tube defects and serious abnormalities of the brain and spinal cord.
Pregnant women are at higher risk of iron deficiency due to the increase of iron demand, making iron-rich foods essential since iron plays a role in the transfer of oxygen to tissues, including the placenta. Liver and other grass-fed organ meats are also a good source of protein during pregnancy. Pregnant women should aim to eat at least three servings, or 75 grams, of protein per day.
Liver contains an abundance of iron and is concentrated in a very usable form for your body.
Liver is a fantastic source of Vitamin A.
Liver contains copper, folic acid, purines and cholesterol.
Athletes love it for its effectiveness in combating fatigue.
Beef livers provide us nutrient-rich storage depots. When sourced from healthy, grass fed cows, liver is absolutely loaded with a wide spectrum of vitamins, minerals, proteins and fat. It is particularly rich in the key nutrients that help keep our brains healthy. These include the essential fatty acids EPA (eicosapentaenoic acid), DHA (docasahexaenoic acid), and AA (arachidonic acid), as well as vitamin B12.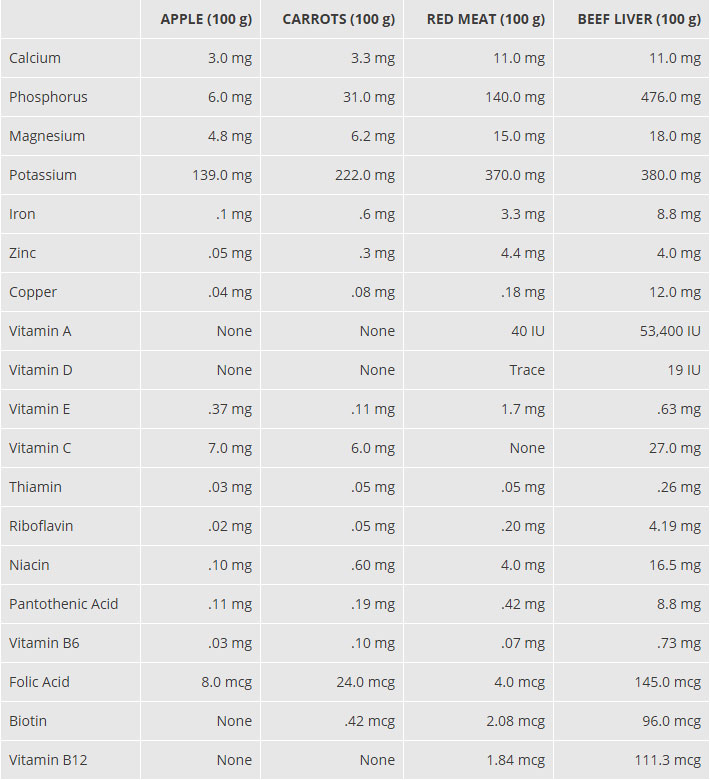 How to Prepare Liver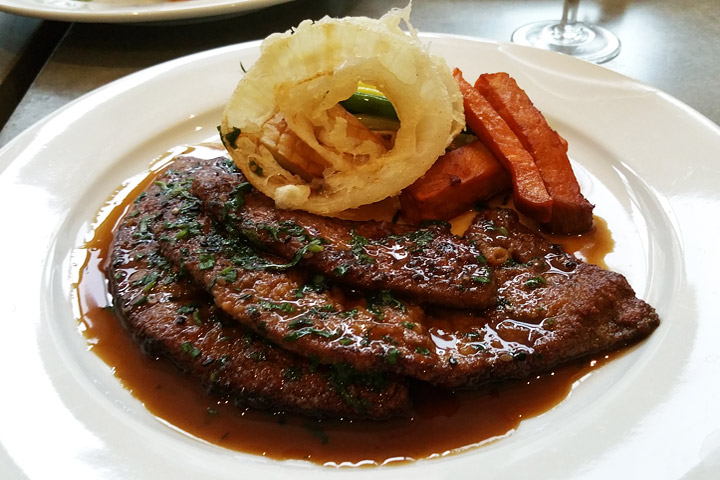 Liver is best prepared the same day as purchased but can stay in refrigeration for a few days. It can be sliced thin and grilled or fried. Liver and onions is a popular recipe but the liver meat can be prepared a number of ways. There are some excellent recipes for beef liver dumpling soup, liver wraps and liver with gravy. If none of that sounds appealing to you or you just don't care for the taste you can even make liver pills. You can buy the pills at health food stores or used pasteurized liver to easily make your own at home.
What Kind of Liver to Buy
There are many ways to have a great meal using beef or chicken liver. However, many people find they prefer calf liver. The calf liver will likely contain less heavy metal toxins which accumulate in older animals. It is also important to choose meat that was raised in a healthy environment, free from any toxic contamination and that was grass fed and grown organically. If you are unable to determine where the meat has originated then calf meat is your best bet.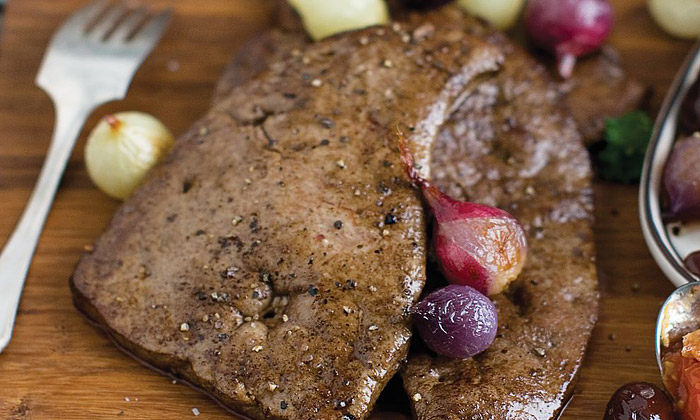 A 2004 study by researchers in Pakistan supports the idea that calf meat is the healthiest. Their research showed that the meat from cattle, chicken and sheep will accumulate varying amounts of heavy metals over the animal's lifetime. However, this does not mean that the liver will hold any more or less toxins than any other part of the body. Whether liver for dinner sounds appetizing or not it may be worth a try! The nutrient rich organ meat is hard to beat when it comes to the nutritional value you will get with just one meal.
Sources: chriskresser.com, dailyhealthpost.com