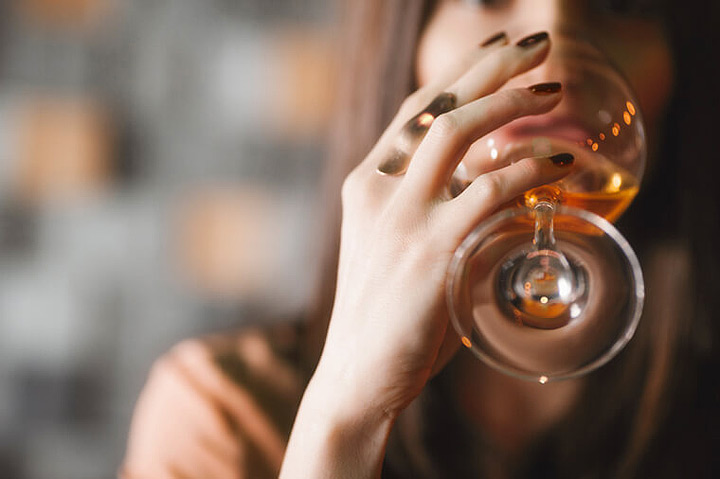 There's an under-the-radar wine that's riding on the coattails of the natural wine movement, and it has an unfamiliar hue. Orange wine has been the darling of wine industry folk for several years now. They've been supporting, tasting and selling orange wines — sometimes called amber wines — as producers have created better styles. Now the unexpected colors and flavors of these wines are beginning to catch the attention of mainstream wine drinkers.
So says Keith Beavers, owner of New York City's In Vino Restaurant & Wine Bar and one of the voices behind the wine education site VinePair. At dinner at his restaurant last month, Beavers sat down with my table to pop some corks and introduce us to this wine made by one of the oldest methods. He also helped us pair it with some of the savory and satisfying Italian food that comes out of In Vino's kitchen.
What is orange wine?
The simple way to explain orange wine is that it's white wine made like red wine. For white wine, the skins of white or red grapes are separated from the juice immediately. When red wines are made, the juice and the skins are left together for a time, imparting the color and the tannins from the skins, seeds and stems into the wine.
Orange wine is made from the juice of white grapes that have contact with their skins for a time before fermenting, imparting an orange or amber tint to the wine. This method can be traced back to 6000 B.C. in Caucasus (now the country of Georgia), but it's only been prevalent in modern-day wine making for the past 20 years or so, according to Madeline Puckette of Wine Folly.
What does orange wine taste like?
Orange wine doesn't taste like white wine, but it doesn't taste like red wine either. Like other wines, the flavors in an orange wine will vary depending on the grape varietal used, the soil and a winemaker's methods. However, you'll often taste "slight bitter notes with hints of citrus peel and acacia honey, balanced by a comfortable tannic grip and a flaxy linseed oil," Beavers said.
Oil was what jumped out at me the first time I breathed in the scents of an orange wine — although I got motor oil, not linseed. Our host chose Piquentum Blanc 12 from Croatia made from the malvasia grape as our introduction, a wine he refers to as "Fisher Price My First Orange Wine." The juice spends just a few days on the skins before fermentation, giving it more of a yellow-orange color than a deeper amber.
The wine confused me at first. I liked it, but there was no familiarity to the taste. My brain didn't know what to do with it. There was a little sour apple, some earthiness and savoriness to it, and a hint of citrus. This wine was paired with roasted vegetables resting on toasted sour dough bread, all topped with plushy-on-the-inside burrata. It soon became clear this is a very good food wine.
Next Beavers opened Rebula 2012 from Kebaj winery in Slovenia. It has contact with the skins for 30 days, giving it more of an orange hue than the Piquentum. The time spent in contact with the skins gives the wine a heavy tannic structure, which was a surprise to me because, again, my brain didn't know what to do with it. My eyes saw an orange wine, and my brain expected it to be more like a white or a rose instead of a red.
In my opinion, this is the best reason to try orange wine. How often are you genuinely surprised by a wine? I'm not talking about the kind of surprise you have when an $8 bottle of red tastes like a more expensive wine. I'm talking about the kind of surprise that makes your brain and your taste buds exclaim, "What did I just drink!?" and makes you laugh because you realize you just had the pleasurable experience of tasting something completely out of your realm of experience. It's a moment you'll remember.
The Rebula is spicy, nutty and savory. I loved this wine. It complemented the butter sage sauce topped pumpkin ravioli it was paired with. This one is Beavers' personal favorite because of its depth and balance and also because it drinks like a much more expensive wine, retailing for just a little more than $20.
Where can you find orange wine?
Orange wine won't be available at every wine store or even every wine bar or restaurant. In New York City, it's not too difficult to find a restaurant that serves it, but I live in the suburbs outside of Philadelphia, and I wasn't able to find it out here in the 'burbs. I did uncover a few restaurants in the city that serve it, including Kensington Quarters, a restaurant and butcher shop in the Fishtown neighborhood. I spoke with General Manager Tim Kweeder about why it's on the restaurant's wine list.
"I'm drawn to orange wine because when it's well made it covers a lot of ground with regards to food pairing. It is a parallel to rose in a sense," said Kweeder. "There's an interest in orange wine right now in part because of its history and the fact that it is a way wine used to be made at one point in time. It's come full circle."
Kweeder says you can get good orange wine without breaking the bank. One he recommends is Cardedu Nùo Vermentino from Sardegna that costs about $15 — that is, if you can find it. Although it's not necessarily marketed as an orange wine, he says this wine is "kind of a gateway because it is well-balanced, not over extracted, and slightly oxidated but not over the top. It still maintains natural citrus and saline notes of the wine without being completely nutty and bone-dry." Just like with whites and reds, more expensive doesn't necessarily mean better with orange wines.
"I've had some that cost $80 plus that were just flat out gnarly to imbibe," said Kweeder.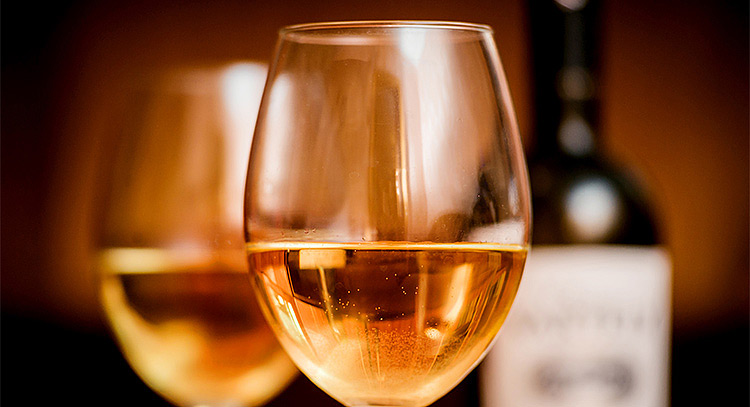 To find a bottle, you'll have to do some searching. Call around to better wine shops or wine bars and restaurants and ask if they carry it. If you do find it, have a conversation.
"Your best bet," Beavers said, "is to consult with your wine merchant. Human interaction is the key to finding your entry into the orange wine world. As this style edges further into the mainstream, it is still the more boutique shops and wine lists that will offer them. If a wine buyer cares about their inventory, they will be able to help you find a bottle that will ease you into this new hue."
The bottles that both Beavers and Kweeder recommended are from Europe, but orange wines are made all over the world, including here in the United States. On Wine Folly, Puckette has a recommended list of U.S. orange wines, most from California and New York, as well as extensive recommendations from around the world.
Source: mnm.com