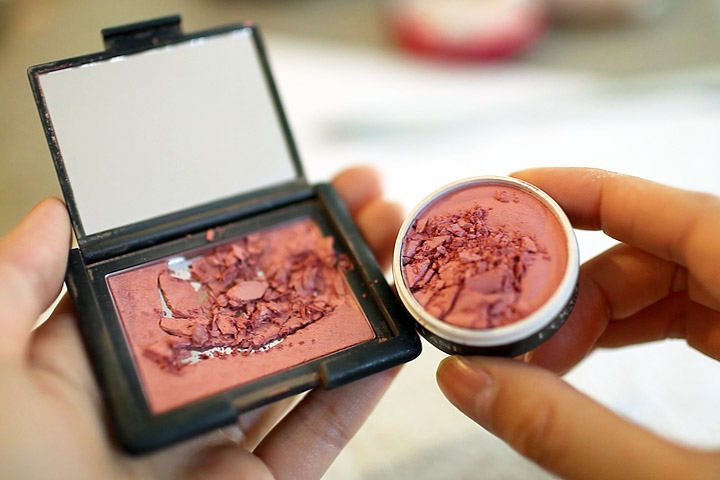 We've all been there: You're digging into the bottom of your makeup bag, only to discover that your once-favorite eye shadow or blush is now cracked, crumbling, and making a total mess everywhere. But while your first instinct may be to throw it out once it falls apart, you might want to think twice before you toss it for good. There's still hope—because saving a broken blush compact is actually easier than you think.
The most surefire way to salvage broken blush, or any pressed powder compact, is to take the back of a metal spoon and crumble up the blush pieces into a fine powder. Then add in some rubbing alcohol to fully saturate the powder, stir up the mixture into a paste, and with the back of the silver spoon, mold the paste back into the shape of the compact pan. Let it dry overnight and by morning it will be good as new.
Sounds simple enough, right?
Instead of just pouring the rubbing alcohol onto the compact directly, another option is to use a spray bottle to apply it. That'll keep things a little less messy and ensure you don't over-apply the alcohol. The alcohol quickly evaporates and your blush will work just fine once it's completely dry.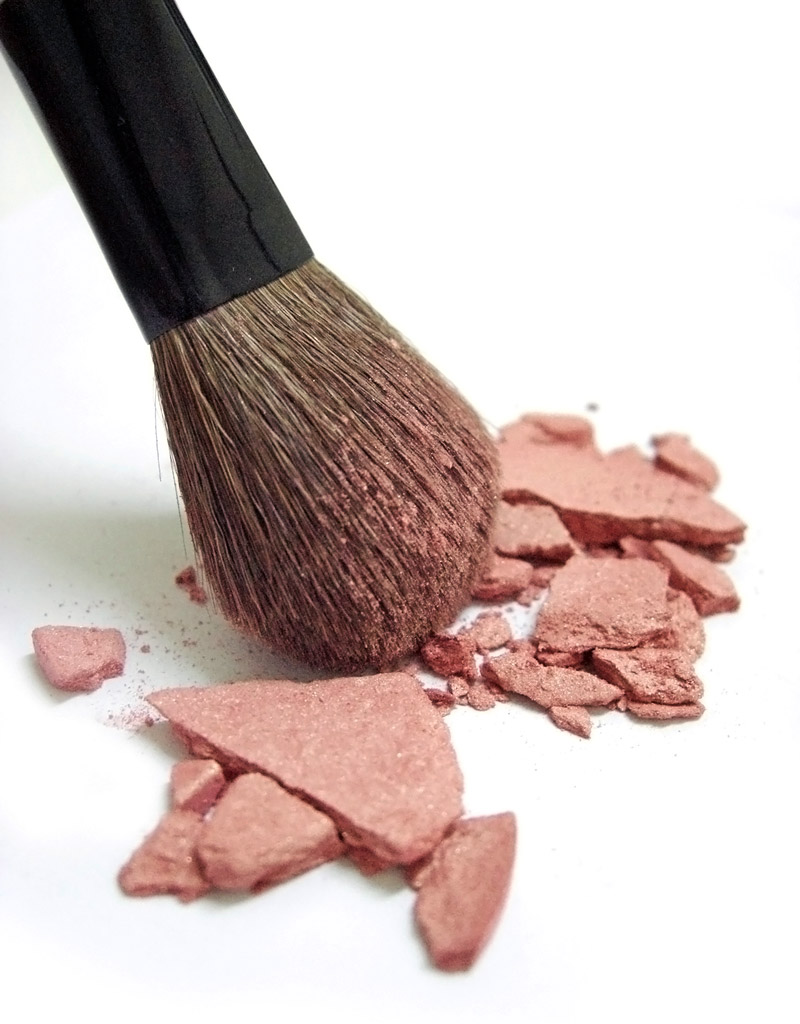 Another way is crushing the blush down into a fine powder and applying it that way. Put it in an empty container and use it as loose powder color blush. Consider buying a sifter container, which are inexpensive, easy to label, and perfect for distributing the blush in small amounts.
The powder can then be used on your eye lids or lips in addition to coloring your cheeks. When coloring lips, place the powder on first for a nice rosy shade before applying a lip hydrator or lip gloss of your choice for a little extra shine.




And voila—your blush is back in business and you've got a brand new lip shade!
Source: realsimple.com