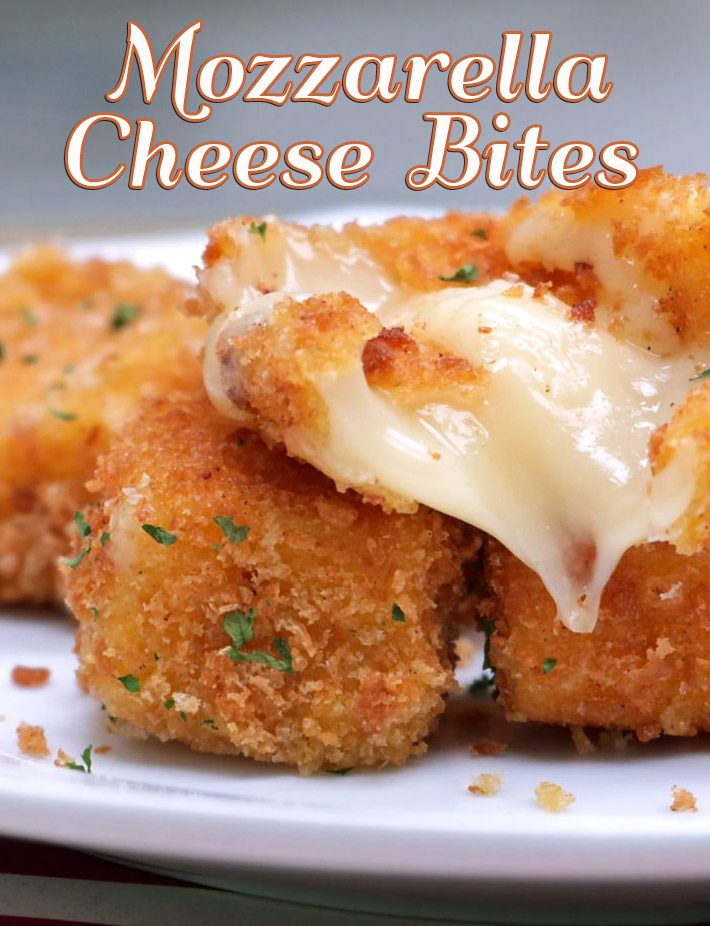 Mozzarella Cheese Bites Recipe
These mozzarella cheese bites make a great appetizer for parties and they are something that everyone is sure to enjoy. This recipe consists of mozzarella string cheese sticks cut into pieces and then coated with an Italian breadcrumb mixture. It does require a little bit of work coating all of the mozzarella pieces individually but you could just coat the sticks whole and fry them that way to make cheese sticks.
These mozzarella cheese bites are deep fried in hot oil and they only take about 30 seconds to cook. Make sure to keep an eye on them so they do not overcook. It is okay if there is a little bit of cheese leaking out in some spots but you want them to maintain their shape. These cheese bites go great served with marinara sauce. Enjoy.
Ingredients:
2 eggs (beaten)
¼ cup water
1 ½ cups Italian breadcrumbs
½ teaspoon garlic powder
1 cup all-purpose flour
1 quarter oil (for deep frying)
1 (16 ounce) package mozzarella string cheese sticks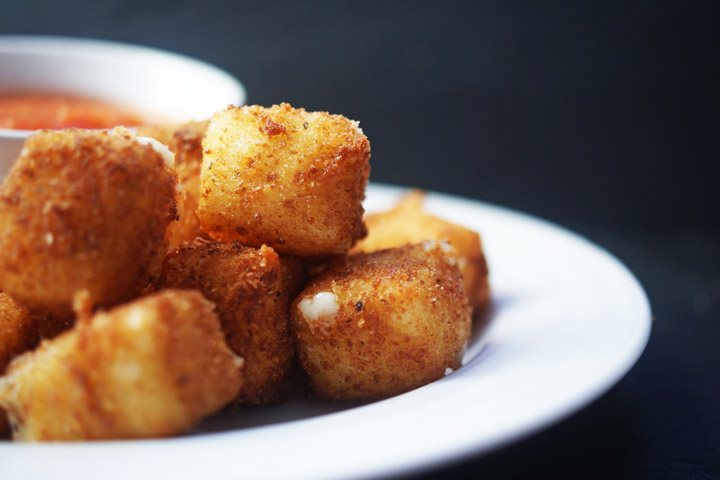 Instructions:
Slice the string cheese sticks into chunks. In a small bowl mix together the eggs and water. In a medium bowl or pie dish mix together the breadcrumbs and garlic powder. In a large heavy saucepan heat the oil to 365 degrees (you can also use a deep fryer).
One at a time, coat each mozzarella piece first in the flour mixture, then in the egg mixture, and then roll in the breadcrumbs. Repeat until all of the cheese stick pieces are coated.
Place into the hot oil and deep fry in batches at 365 degrees until golden brown, about 30 seconds. Drain on paper towels. Serve with marinara sauce on the side.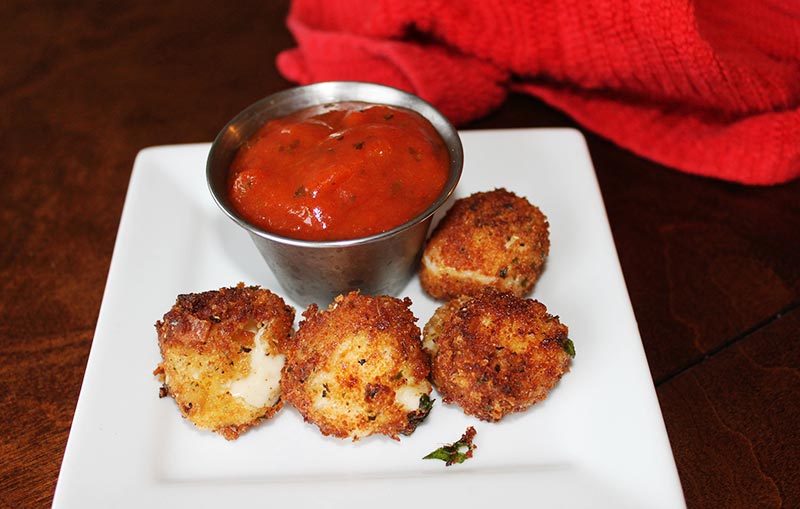 Source yummly.com