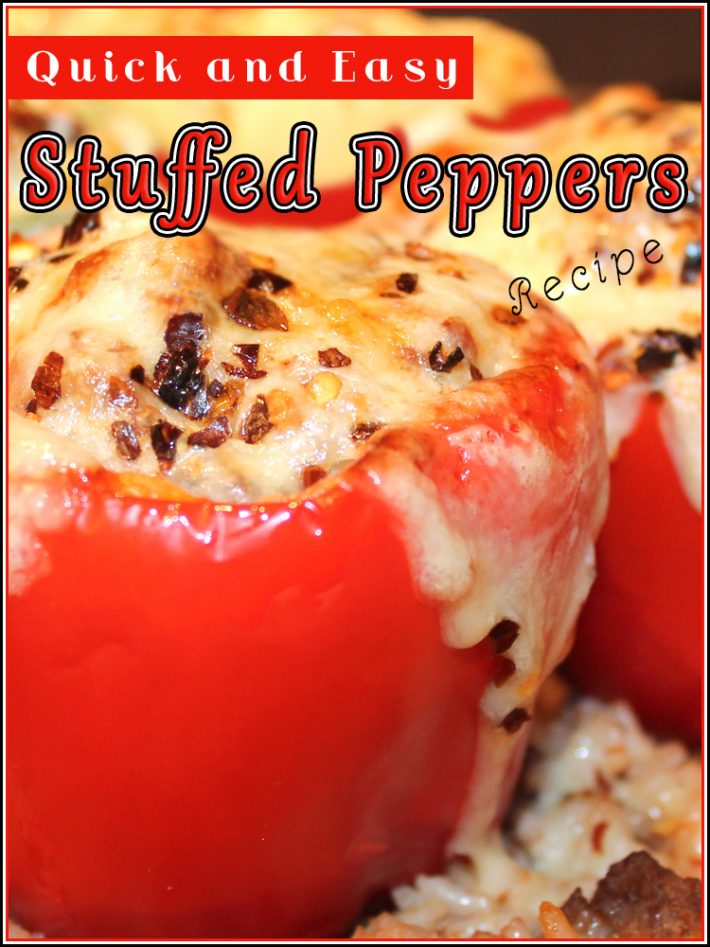 This microwave recipe is quick and very simple, and is a good meal for a busy work week. I love stuffed peppers stuffed with just about anything. You can use any color peppers you like. Try using garbanzos instead of the kidney beans for a variation on this recipe. This stuffed peppers recipe is one of easiest dishes to make!
Ingredients for Stuffed Peppers:
2 large red bell peppers, halved and seeded
1 (8 ounce) can stewed tomatoes, with liquid
1/3 cup quick-cooking brown rice
2 tablespoons hot water
2 green onions, thinly sliced
1/2 cup frozen corn kernels, thawed and drained
1/2 (15 ounce) can kidney beans, drained and rinsed
1/4 teaspoon crushed red pepper flakes
1/2 cup shredded mozzarella cheese
1 tablespoon grated Parmesan cheese
Directions:
Arrange pepper halves in a 9 inch square glass baking dish. Cover dish with plastic wrap. Poke a few holes in the plastic wrap for vents, and heat 4 minutes in the microwave, or until tender.
In a medium bowl, mix tomatoes and their liquid, rice, and water. Cover with plastic, and cook in the microwave for 4 minutes, or until rice is cooked.
Stir green onions, corn, kidney beans, and red pepper flakes into the tomato mixture. Heat in the microwave for 3 minutes, or until heated through.
Spoon hot tomato mixture evenly into pepper halves, and cover with plastic wrap. Poke a few holes in the plastic to vent steam, and heat in the microwave 4 minutes. Remove plastic, sprinkle with mozzarella cheese and Parmesan cheese, and allow to stand 1 to 2 minutes before serving.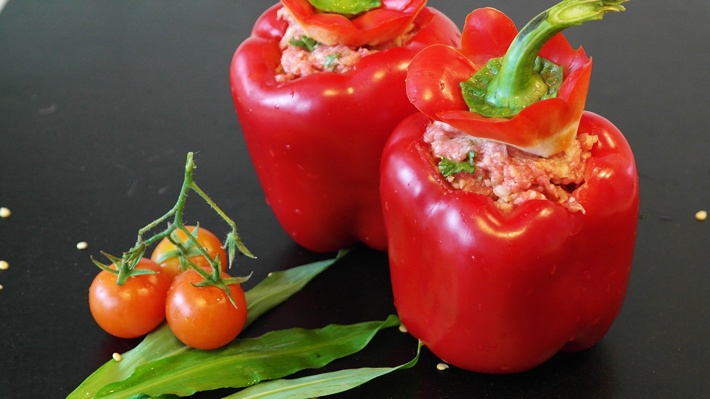 Please follow us on Facebook Page and enjoy our collection of recipes, crafts, fitness, health tips, gardening, DIY and more…
Recipe by: Jen