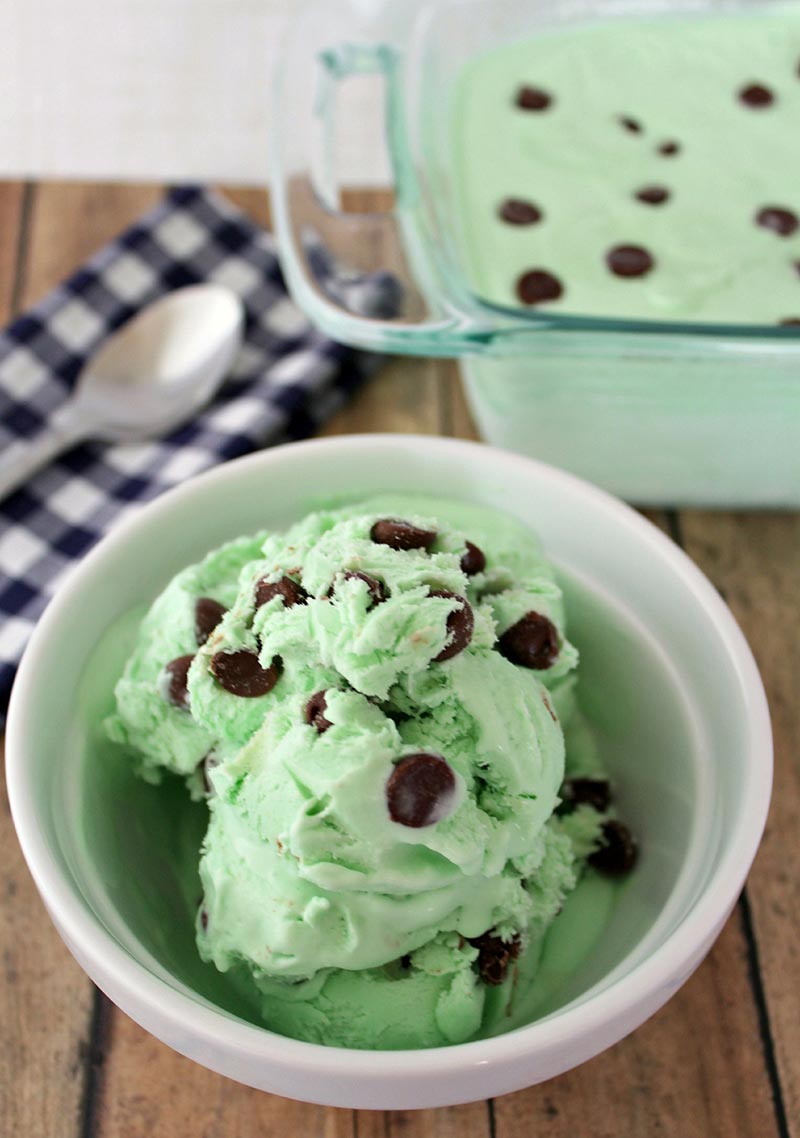 No Churn Mint Chocolate Chip Ice Cream Recipe
I've got this amazing no churn mint chocolate chip ice cream recipe for you today.
This mint chocolate chip ice cream is made without an ice cream maker, so you can have delicious and creamy homemade ice cream even if you don't have an ice cream maker (or if you forget to put your bowl in the freezer several hours ahead of time – which is always my problem!). You only need a few ingredients and it only takes a few minutes of prep work and then you just have to be patient while your ice cream freezes and you're ready to go.
PREP TIME: 10 mins        TOTAL TIME: 10 mins
Ingredients:
2 cups whipping cream
1 14oz sweetened condensed milk
½ tsp peppermint extract
3 drops green food coloring
1 cup chopped up chocolate bits
Instructions:
In a large mixing bowl, whip your heavy cream over high speed for about 10-15 minutes until stiff peaks start to form.
In another bowl, combine your condensed milk, peppermint extract, food coloring and chocolate bits.
Pour your whipped cream into your sweetened condensed milk mixture and fold everything together till combined.
Pour into a 3 QT pan and cover tightly.
Place in freezer for 6 hours, to overnight before serving.
Source yummly.com