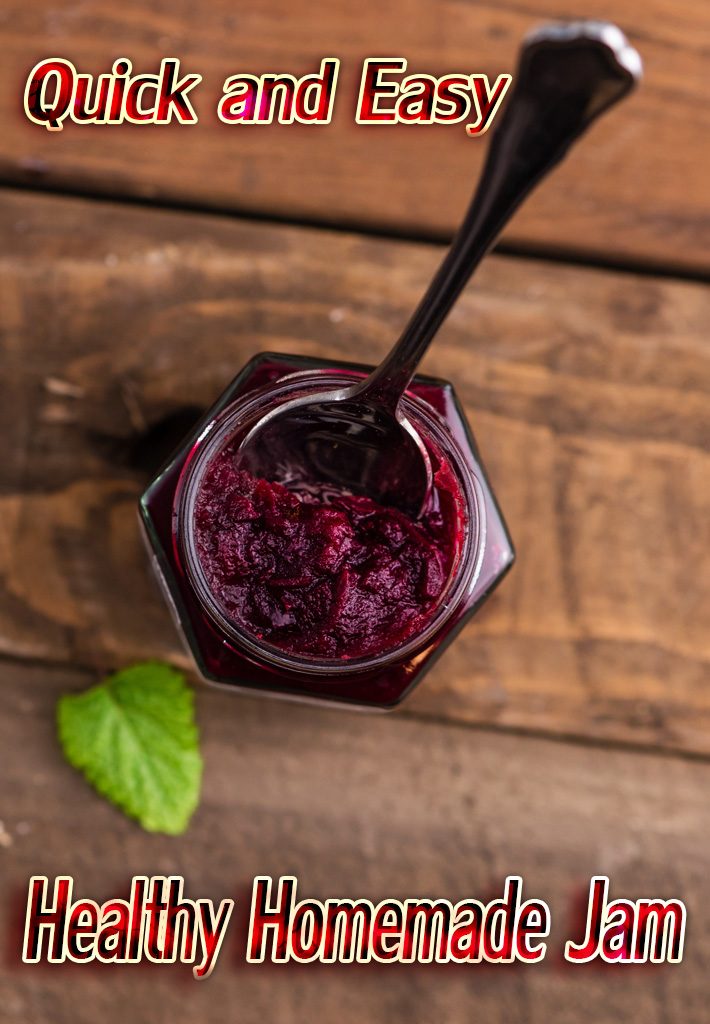 Quick and Easy Healthy Homemade Jam recipe
Who wouldn't like a homemade, healthy and low-calorie jam?
All you need for this healthy homemade jam is some frozen fruits, honey and chia seeds.
Chia seeds and jam
Chia seeds have many medicinal properties. The give a lot of energy, help with diabetes and reduce the level of bad cholesterol and raise the levels of the good one. They are excellent for digestion and colon cleansing due to the large amounts of fiber. Their greatest value is that they contain large amounts of omega-3 fatty acids.
The main ingredient in this jam is the chia seeds. Instead of adding pectin and large amounts of sugar, chia seeds are there to thicken the jam.
Ingredients:
2 cups mixed berry fruit, frozen
2 tablespoons honey
2 tablespoons chia seeds
Directions:
In a sauce pan, place the frozen fruits and honey. Cook for 10-15 minutes on medium-high heat, stirring occasionally. When the fruits completely disintegrate and release their juices add the chia seeds. Stir, cook for 1 more minute and then stir again.
Remove the saucepan from the heat and let it cool for 10 minutes. Pour the jam into a jar and keep it open until the jam has completely cooled. Refrigerate and use your homemade jam within 2 weeks.
Tip: Instead of honey, you can put any other sweetener or not put any.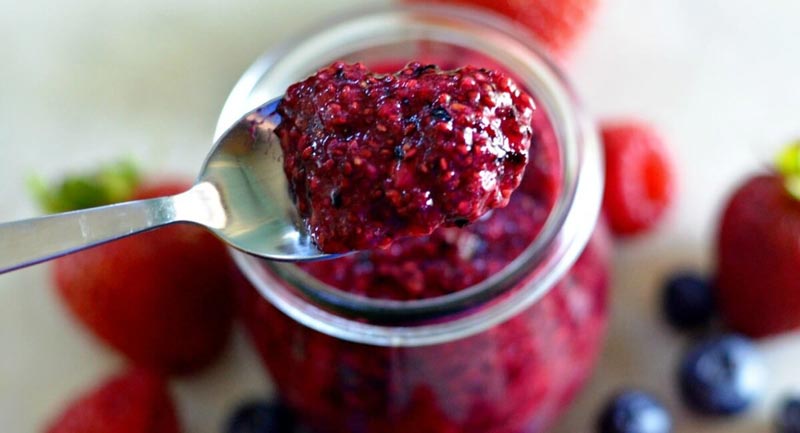 Source .yummly.com