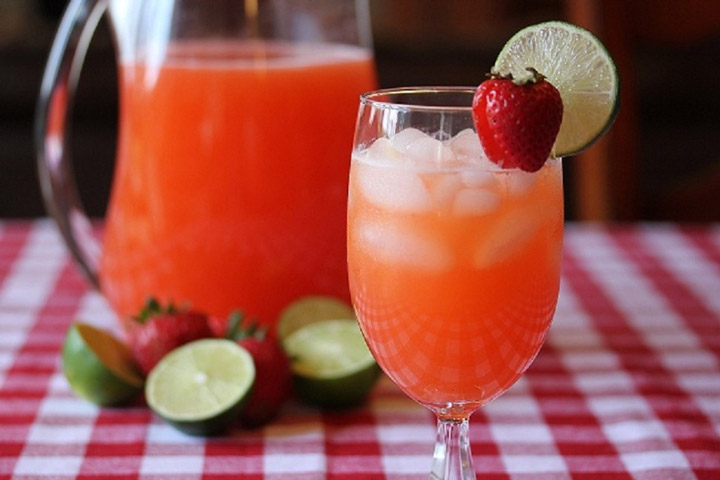 Strawberry Limeade Mix Recipe
Strawberry Limeade Mix is the perfect summer drink. This strawberry limeade is a little sweet and a little sour with fresh strawberry puree in the mix. Use fresh lime juice and the sweetest strawberries you can find. It is the perfect summer drink for adults and kids. Make a big pitcher because everyone will want to cool down with a special strawberry limeade drink. Keep this mix in the fridge and enjoy your limeades on demand all summer long. Cheers!
Ingredients:
1-1/2 cups quartered fresh strawberries
1 cup fresh lime juice
5 cups cold water
3/4 to 1 cup granulated sugar (depending on how sweet the strawberries are)
Ice cubes
Lime slices-for serving, if desired
Procedure:
1. Blend strawberries and lime juice in blender or food processor until smooth.
2. Pour strawberry and lime mixture into a large pitcher. Add cold water and sugar. Stir until sugar dissolves.
3. Add in ice cubes and pour into individual glasses. Garnish with lime, if desired.
4. Pour over ice cubes in tall glasses; garnish each with strawberry or lime wedge, if desired.
Related: Strawberries Health Benefits
Source twopeasandtheirpod.com