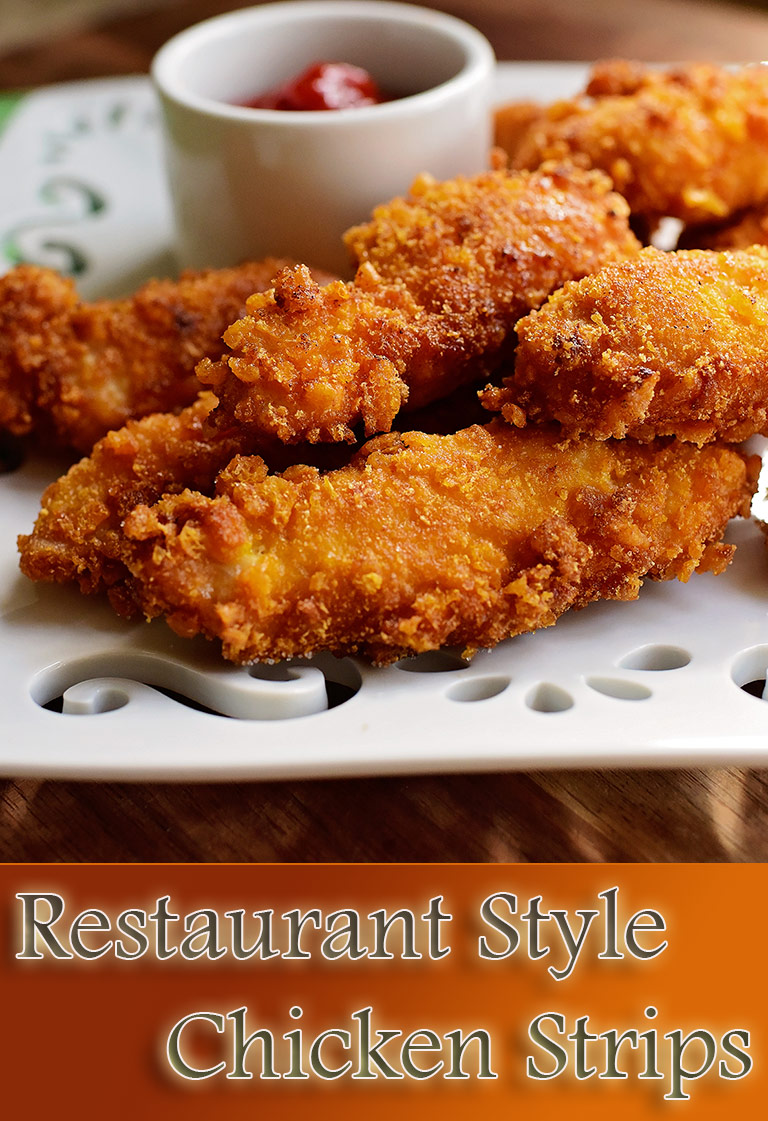 Restaurant Style Chicken Strips Recipe
These are delicious! Restaurant Style Chicken Strips recipe is super simple and deliciously spicy. Why pay restaurant prices for one serving when you could pay the same price for an entire meal?
Ingredients
4 boneless, skinless chicken breasts cut into strips
3 c. flour
3 eggs
1 t. salt
1 t. pepper
1/2 t. cayenne pepper
1 t. garlic powder
2 c. coconut oil
Instructions
Heat oil in a deep skillet over medium-high heat.
Put flour and seasonings in one bowl, mixing the three eggs in another bowl.
Take a chicken strip and coat it into the flour, shaking off the excess.
Dip flour coated chicken in the egg.
Take flour and egg coated chicken strip and dredge through the flour one more time.
Place chicken strip in the hot skillet.
Cook chicken strips 4-5 minutes a side, until darn brown and crispy. Continue flipping      chicken to brown all sides.
Remove chicken from the oil and drain on clean paper towels.
Serve with dipping sauces: barbecue, ranch, honey mustard, ketchup, etc.
Source yummly.com