Snowflake Sugar Cookies Recipe
Snowflake Sugar Cookies – Dress up your holiday cookie tray with some fun and colorful snowflake sugar cookies.
The cookie recipe is one I have been working with and fine tuning over the years. Actually, the recipe started with me trying to re-create those soft pillow-y sugar cookies from the Ralphs grocery store. You know the ones that are super thick and covered in frosting. I don't usually like grocery store made cookies but these are awesome, well minus the too-sweet frosting that I always scrape away. But I love the texture of the cookie portion, it's soft and almost cake-like in texture.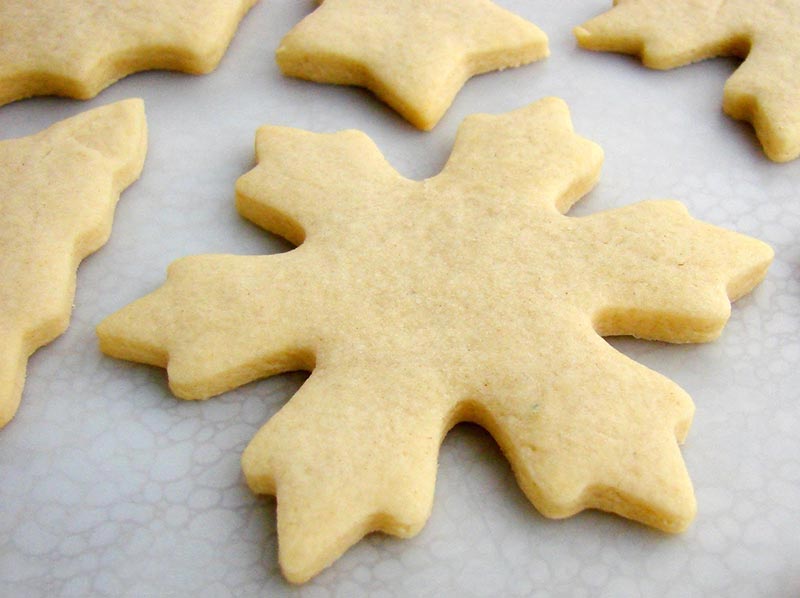 Basic Sugar Cookie
Preparation: Heat oven to 350 degrees F. Line bake sheet with parchment paper.
Ingredients:
3 cups of flour
1 teaspoon baking powder
1/2 teaspoon salt
1/2 cup unsalted butter, softened
1/2 cup cream cheese, softened
1 cup granulated sugar
1/2 cup powdered sugar, sifted
2 eggs, plus1 egg yolk
1 teaspoon of vanilla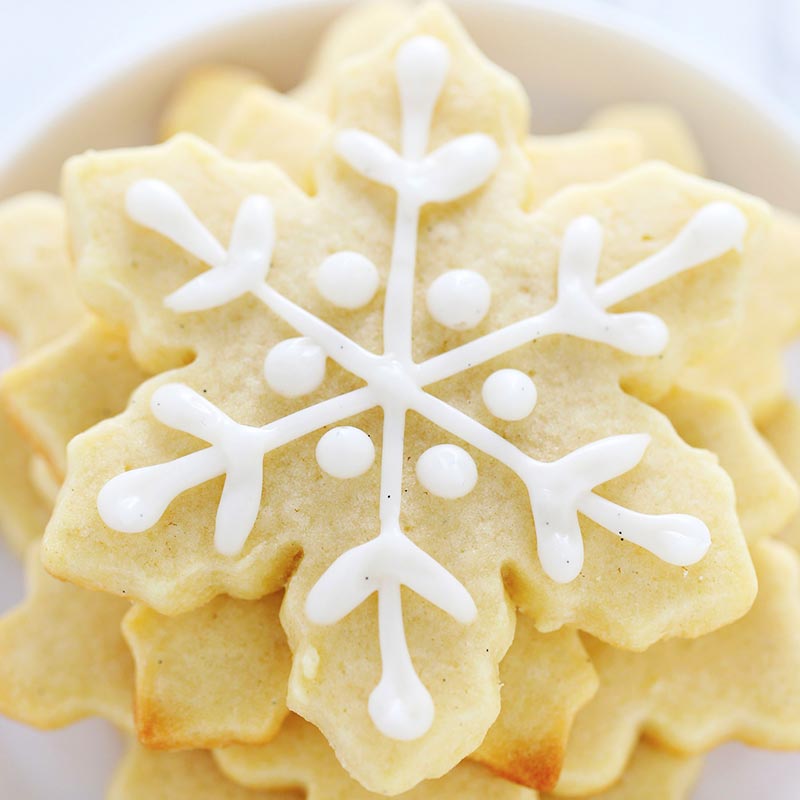 Instructions:
1. In a bowl, whisk flour, baking powder and salt; set aside. Cream butter, cream cheese, sugar and powdered sugar until light and fluffy. In a separate bowl lightly mix eggs and vanilla together. With the mixer running on medium low, slowly add egg mixture to creamed butter mixture, continue mixing until combined. Turn off mixer, using a wooden spoon or a sturdy spatula gradually fold dry mixture into wet mixture and continue to fold until combined.
2. Divide the dough into four flat disc and refrigerate for at least 3 hours. Remove chilled dough one disc at a time and roll on a lightly floured surface into 1/4 inch thickness. Cut into desired shapes. Bake cookies for about 8-10 minutes.
A few notes:
The dough will be wet and sticky once mixed, so it requires some chilling before working with it.
Divide the dough and create four round flat discs for easy handling. Cover each disc in plastic wrap and refrigerate for up to three days or freeze up to 3 months.
To keep the cookies nice and even in thickness, I use these rings on my rolling pin.
Lastly, for the curious, using the cream cheese versus all butter gives the cookie a softer texture; and using powdered sugar versus all granulated sugar, also helps to keep the cookie soft and tender while giving it a tighter crumb and a less crisp texture.
Source bakersroyale.com