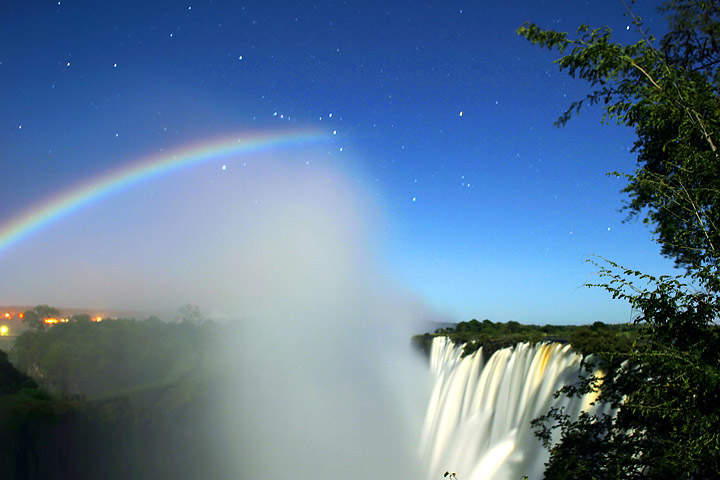 A moonbow (also known as a lunar rainbow or white rainbow), is a rainbow produced by moonlight rather than sunlight. Other than the difference in light source, its formation is exactly the same as for a solar rainbow: It is caused by the refraction of light in many water droplets, such as a rain shower or a waterfall, and is always positioned in the opposite part of the sky from the moon relative to the observer.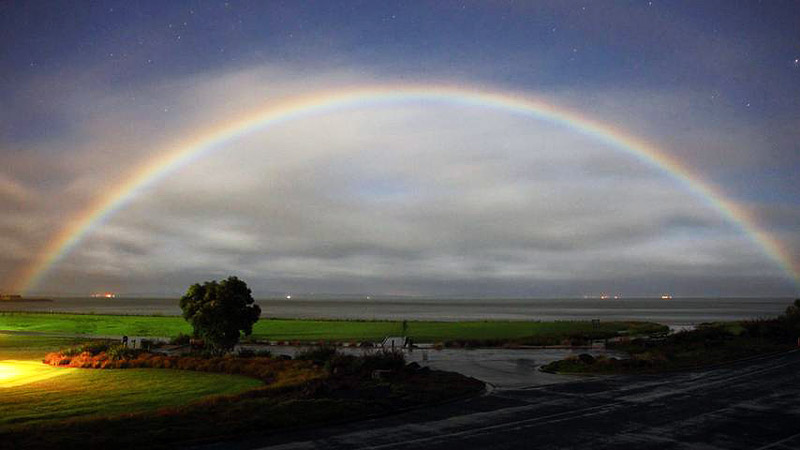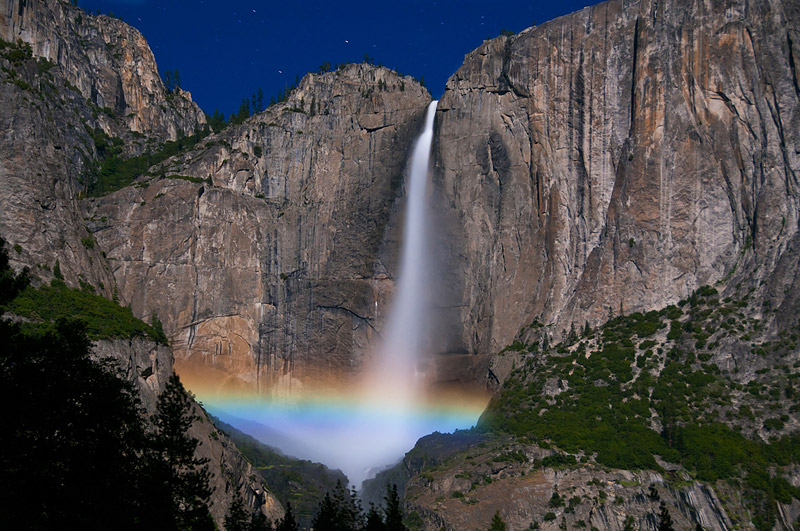 Moonbows are also much less common and almost impossible to see. Moonlight is just reflected sunlight, so it makes sense that these rainbows would be a lot dimmer. These spectacles are so dim that most people cannot see them with the naked eye. The best way to see these sly rainbows is with a camera and long exposure.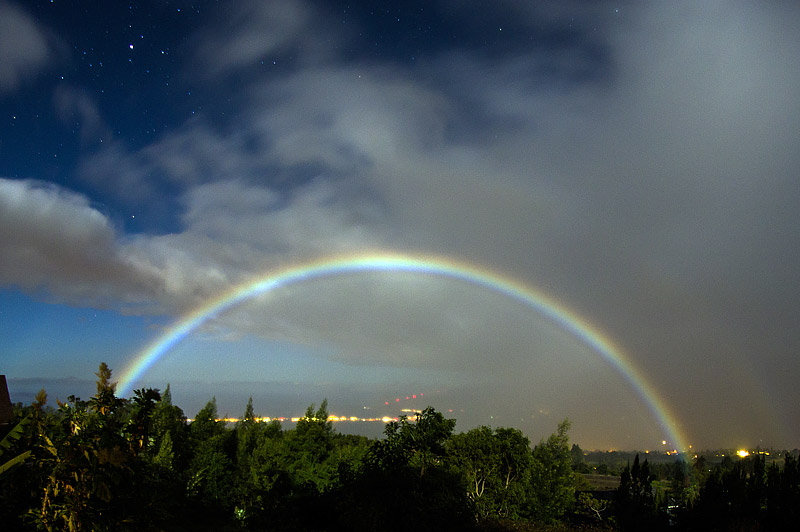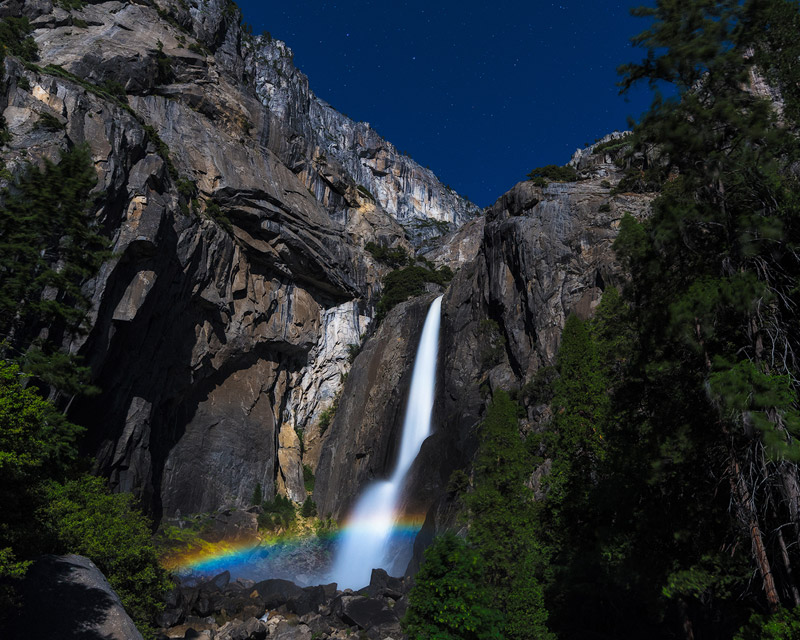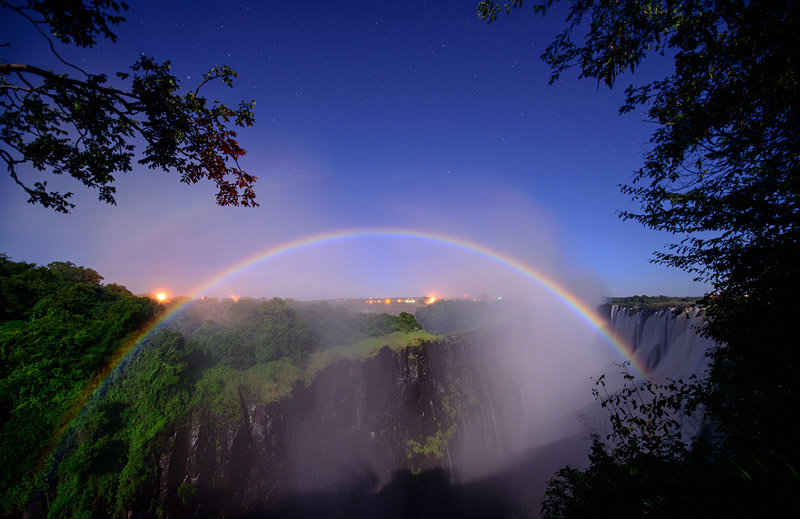 If you're looking to snap your own picture of a moonbow, the best place to look is by waterfalls. Lunar rainbows that form from falling water are known as spray moonbows. The most popular spots for spray moonbow sightings in United States are Victoria Falls, Yosemite National Park, and Cumberland Falls, Kentucky. Texas State University even offers predictions for moonbow appearances in Yosemite Park.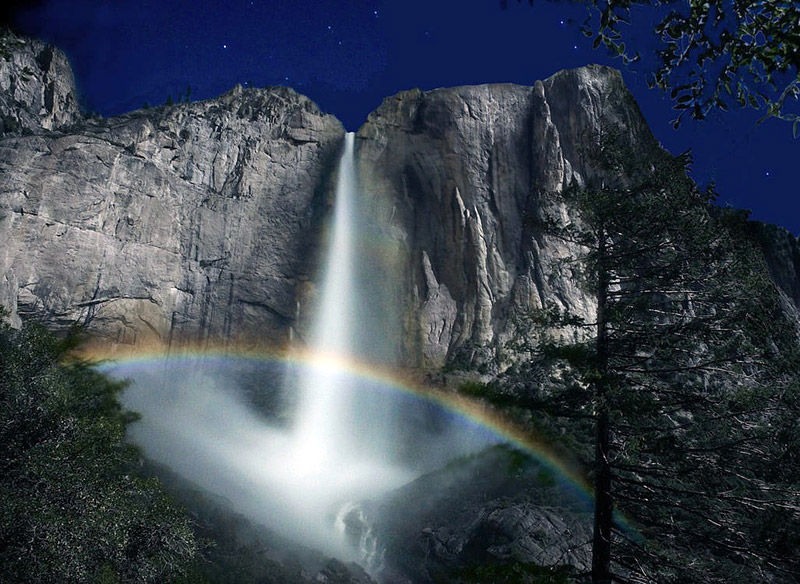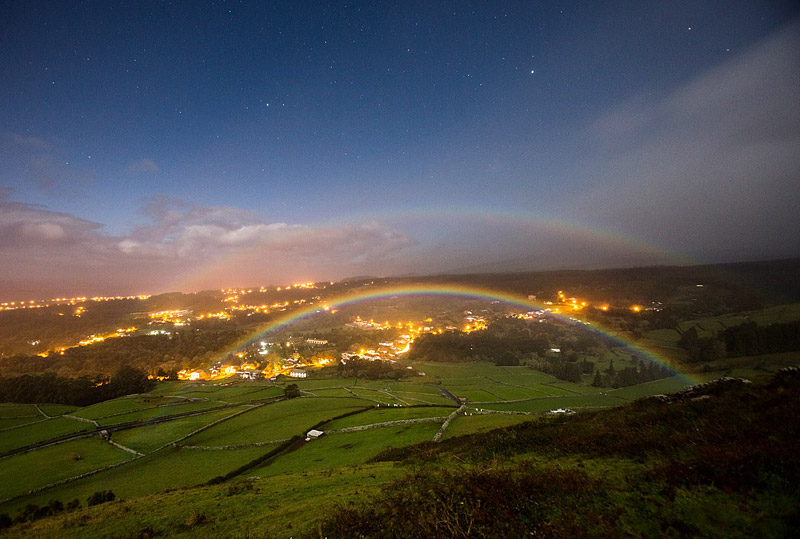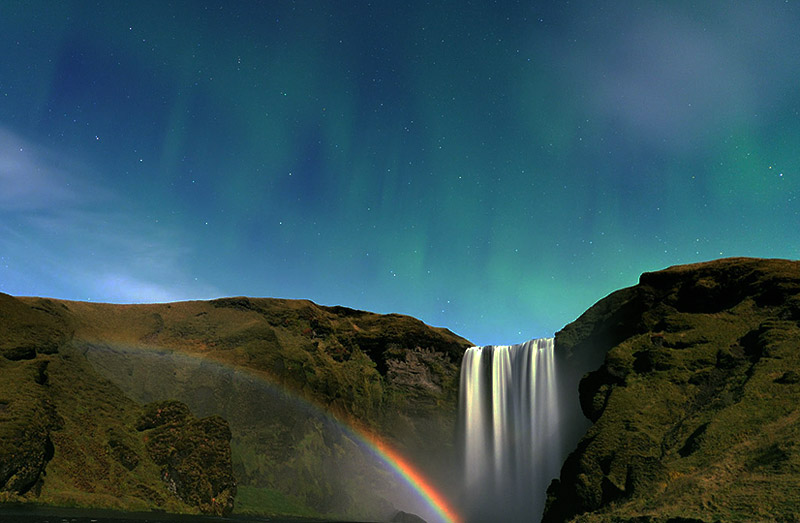 Spray moonbows are also seen with some regularity in the cloud forests of Costa Rica, in mountain towns like Monteverde and Santa Elena. Moonbows are also found in Kauai, with the moon rising in the east, during light rain, but must be captured by a time-exposure photo, as they appear white to the naked eye of most people.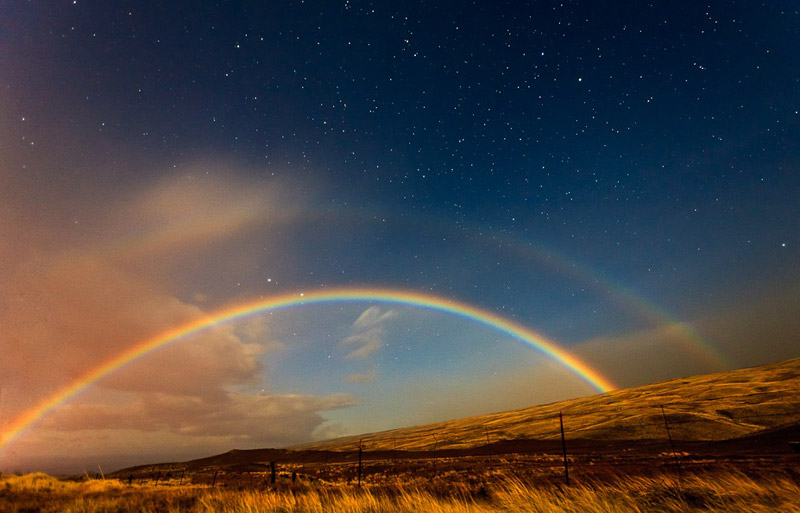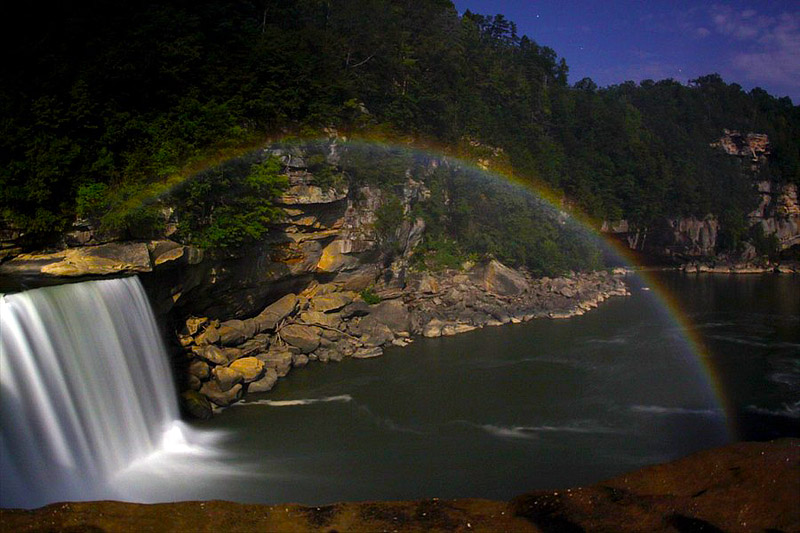 Moonbows are most easily viewed when the moon is at or nearest to its brightest phase full moon. For moonbows to have the greatest prospect of appearing, the moon must be low in the sky (at an elevation of less than 42 degrees, preferably lower) and the night sky must be very dark.
Since the sky is not completely dark on a rising/setting full moon, this means they can only be observed 2 to 3 hours before sunrise (a time with few observers), or 2 to 3 hours after sunset. And, of course, there must be rain falling opposite the moon.
This combination of requirements makes moonbows much rarer than rainbows produced by the sun. Moonbows may also be visible when rain falls during full moonrise at extreme latitudes during the winter months, when the prevalence of the hours of darkness give more opportunity for the phenomenon to be observed.
 

Please follow us on Facebook Page and enjoy our collection of recipes, crafts, fitness, health tips, gardening, DIY and more…