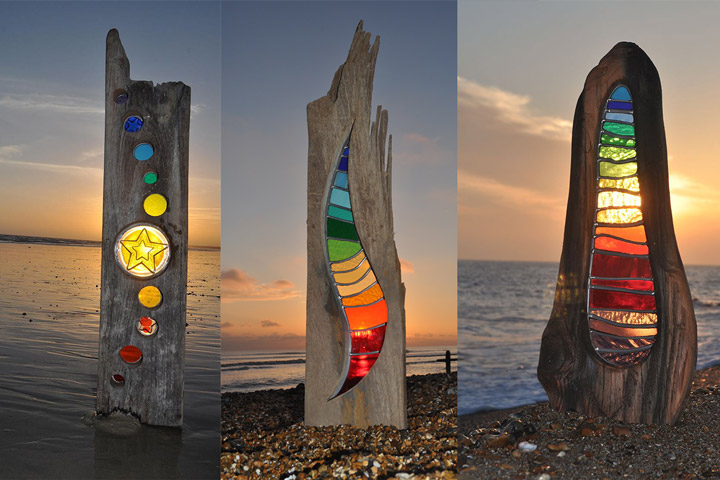 Louise Durham – Turning wood and glass into a piece of art
Louise Durham creates driftwood and glass sculptures from her workshop at the end of her garden in Shoreham-by-Sea, where she lives on a houseboat.
While on a "meandering exploration" of creative pursuits", Louise Durham decided on driftwood and glass as a medium for her art. "Groyne timber is just so gorgeous," she says, "because of the natural shapes that have been formed after decades of battering by the elements. The two came together because we had some timbers in our garden, and it was just obvious to me what needed to be done – mix in some coloured light."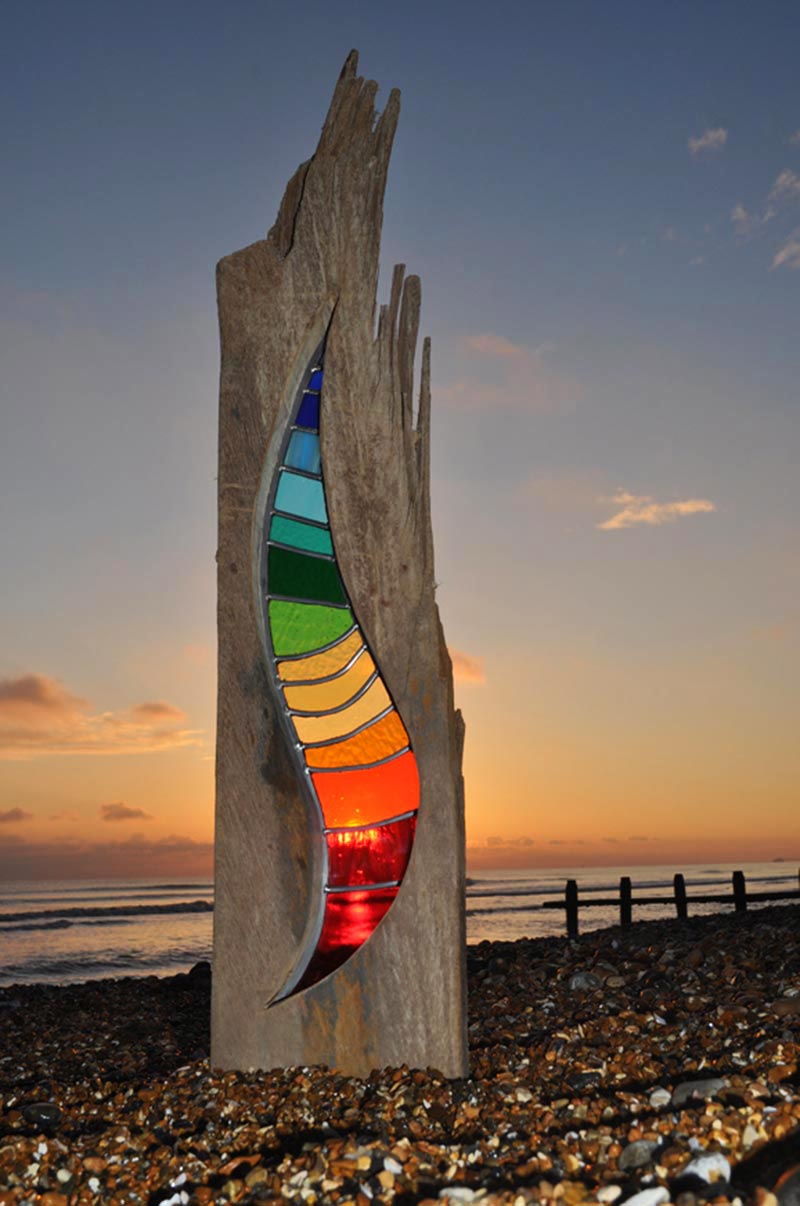 The driftwood acts as a natural frame for the coloured glass, which Louise says is the key to the way her pieces are formed. "Ever since I have been working with glass I have had an interest in the way it is framed, and a nice piece of hardwood lends itself beautifully."
Louise is often inclined to let the wood itself dictate the form a piece is going to take. "Sometimes the wood suggests a certain shape or style of design." But sometimes the concept inspires her to seek out a particular shape or size, when beachcombing. "If I have an idea for a piece of glass that I want to make, I will go out and find the wood to suit it."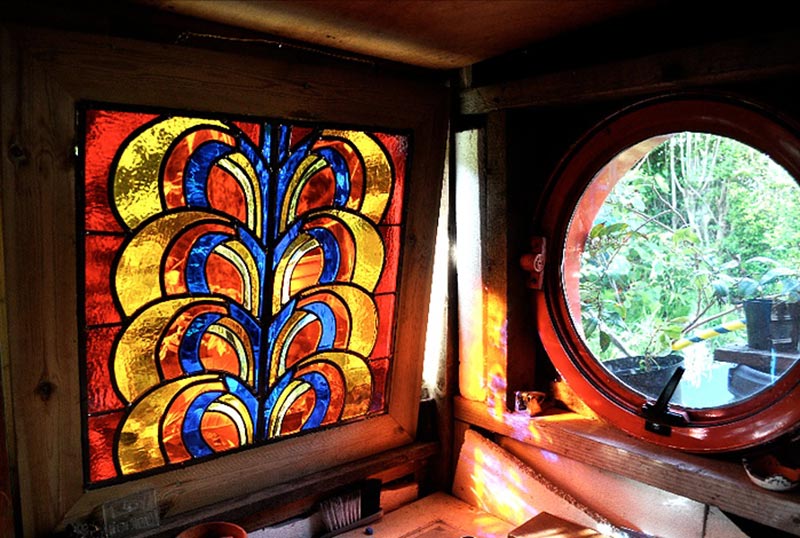 Louise's journey with glass began when she took a short evening course in Brighton, about 10 years ago. "Once I bought all the equipment I set up a work bench next to my bed in my rented attic room," she remembers fondly. "Many happy solitary hours followed listening to music and making well into the early hours. I still enjoy that same feeling every time I walk in to my workshop. The lights and music go on and it all starts to unravel."
Having qualified as an occupational therapist in 2000, Louise went on to form Moor Arts, a charity which delivers creative workshops to people with mental health problems, before becoming an artist herself. Born in Johannesburg, Louise grew up in Surrey, before moving to the houseboats in Shoreham, where she now works and occasionally teaches one-to-one from her workshop in the garden, which she describes as an "inspirational" place. "The timber I use has been shaped by the elements of the Sussex coast. Some even have barnacles and shingle lodged in them, so they're literally a part of Sussex. The light and the beach at Shoreham have a big influence on my work."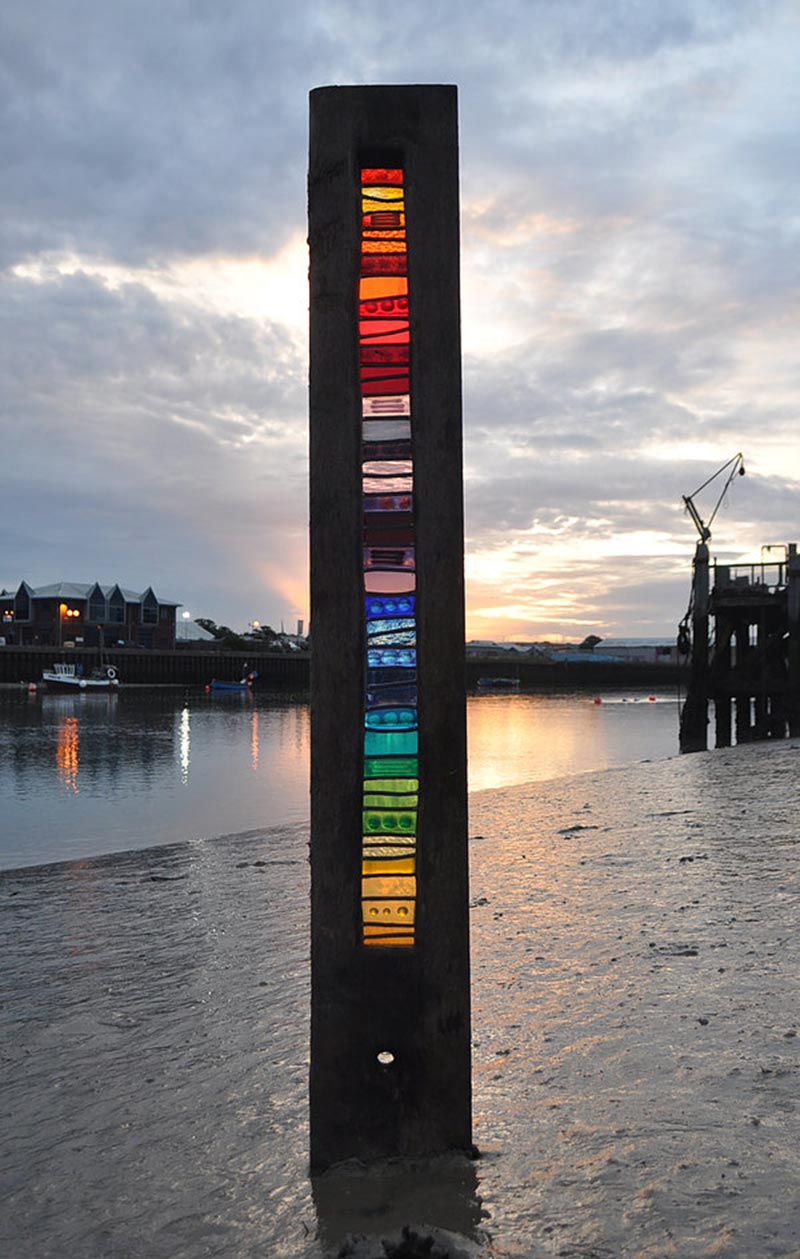 When taking commissions, Louise focuses on the client's preferred colours, combinations and shapes. "I also always want to know where the piece is going – does it need a stand or does it want to be spiked in the ground? A stand would enable a piece to be taken inside, for example." She goes on to say, "my pieces look beautiful lit up at night too, they do not need to wait for the sunlight to be perfectly aligned behind them – although for me, this is when my pieces hold the most magic."
In the past, Louise has exhibited as part of the Brighton and Adur Festivals, and she took part in the Lewes Art Wave festival last year. She is currently showing her work at Sussex Prairie Garden, and is just about to set up an exhibition at The Garden House in Brighton, which will run into next year. Her work will also return to Sussex Prairie Garden next year, from May through to October.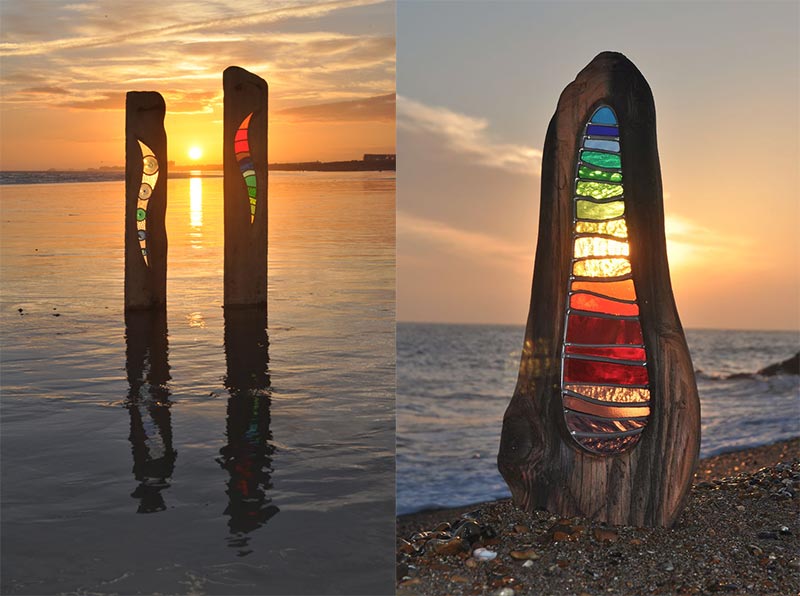 For more information about Louise and her work, or to talk about a commission, go to www.louisevdurham.com
Source sussexlife.co.uk