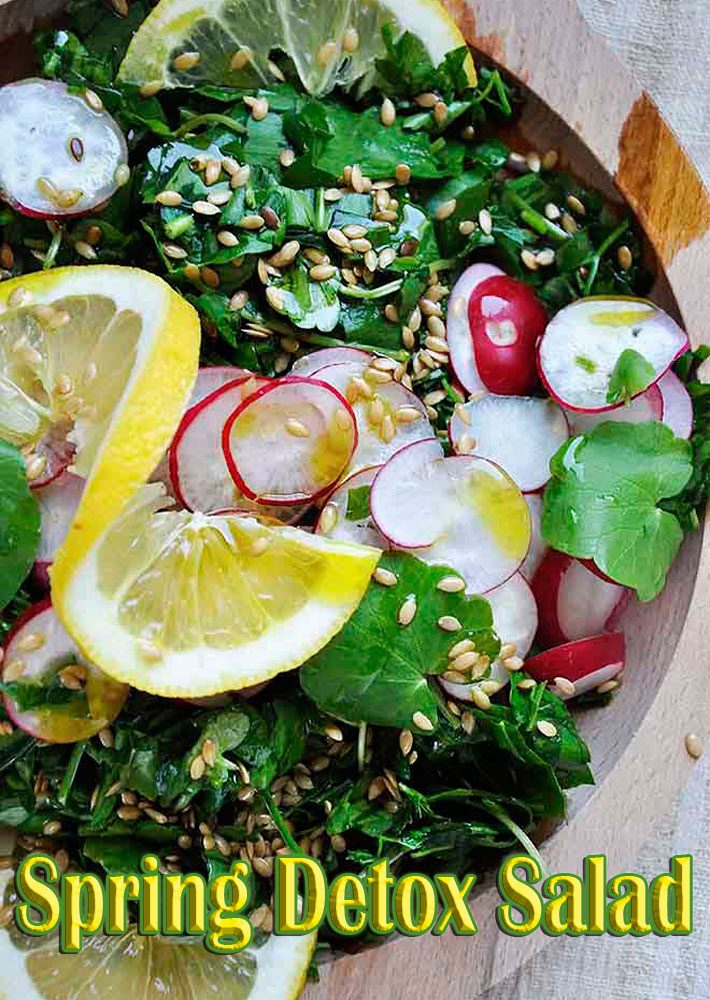 Spring Detox Salad Recipe
This raw spring detox salad is not only healthy, but delicious too! I never thought eating detox salads would be so good! The hemp oil-horseradish dressing gives it a special taste.
Prep time:10 mins                 Serves: 2
Ingredients:
1 cup parsley, chopped
1 cup spinach, chopped
6 radishes, sliced
1 cup ramps, chopped
1 cup watercress
½ cup scallions, chopped
1 Tbsp raw golden flax seeds
Dressing:
4 Tbsps cold-pressed hemp oil (you can use extra-virgin olive oil if you don't have hemp oil)
1 lemon's juice
½ tsp sea salt
1 tsp herbs de Provence
1-2 Tbsps grated horseradish (It is best to use pickled horseradish, but you can use fresh too)
Instructions:
Make the dressing. Add all ingredients together and mix well.
Rinse well and chop the greens and veggies. Mix them together.
Serve with golden flaxseeds on top.
Add dressing only right before serving the salad.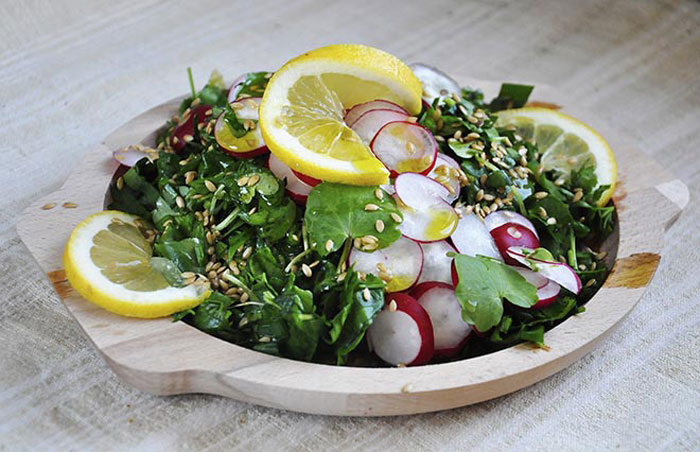 Source gourmandelle.com