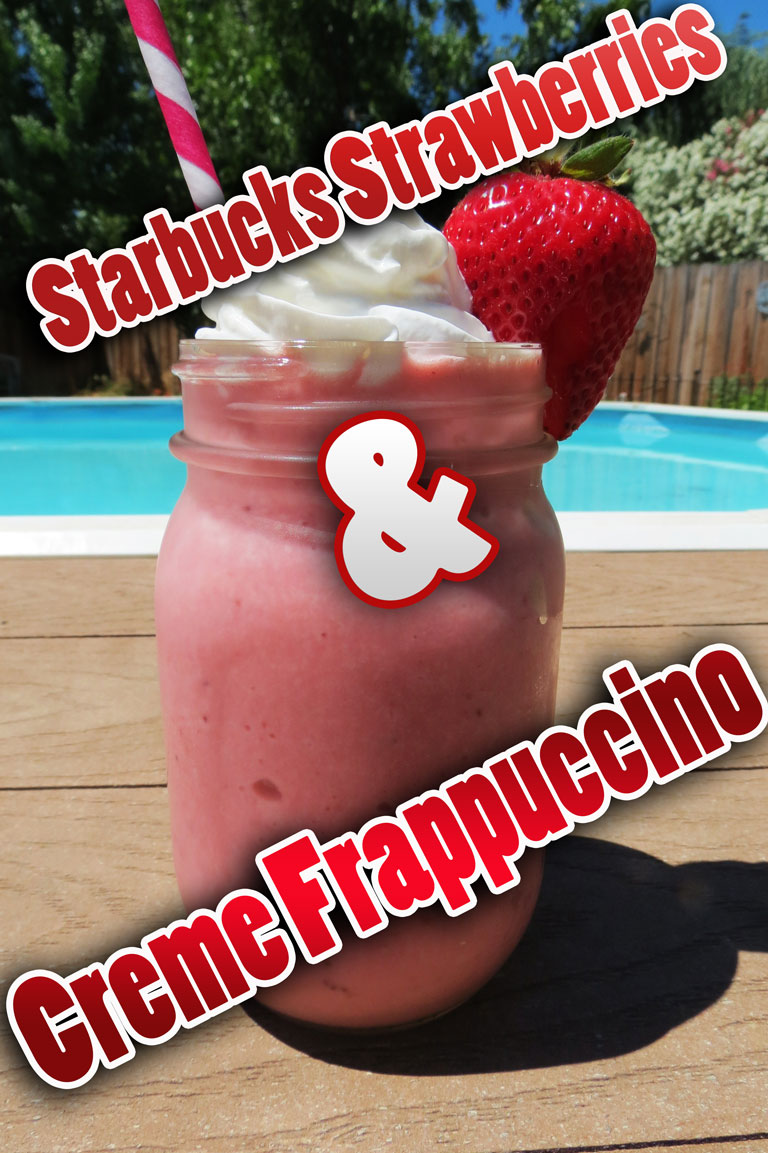 Starbucks Strawberries & Creme Frappuccino Recipe
We found a recipe for the Starbucks Strawberries & Creme Frappuccino so we decided to give it a try. It took less than 5 minutes total. If you're a fan of Starbucks' Strawberries and Cream Frappuccino, you can use this recipe to make it at home any time you want! It is traditionally a coffee-free drink, but you can still add it in if you'd like.
INGREDIENTS
½ cup milk
¼ cup vanilla ice cream
2 cups crushed ice
3 strawberries, stems removed and roughly chopped
2 tablespoons strawberry syrup
1/8 teaspoon xanthan gum
whipped cream, optional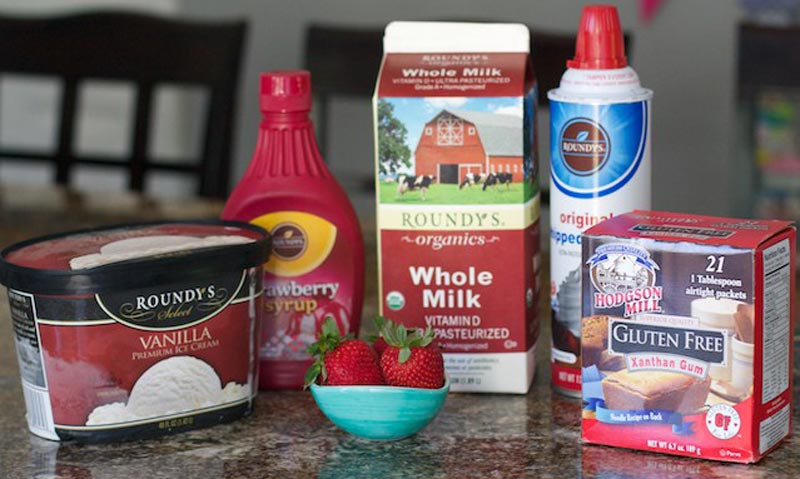 INSTRUCTIONS
Combine ice cream, milk, strawberries, strawberry syrup, ice and xanthan gum
Use a blender or immersion blender to process until smooth.
Transfer to serving glass and top with whipped cream, if desired.
Serve immediately.
Source livelovepasta.com