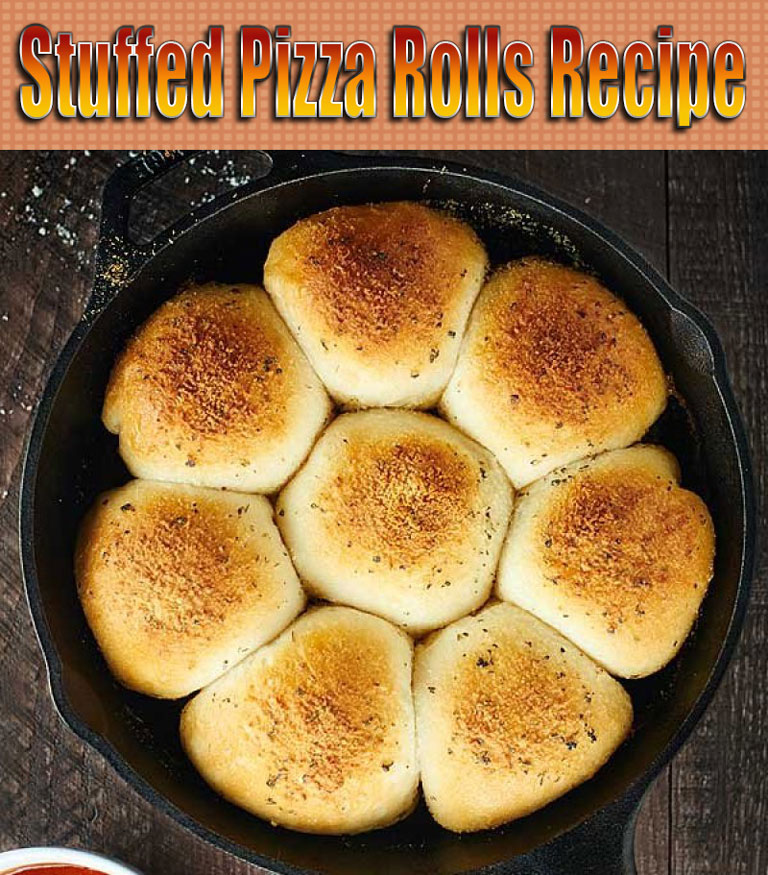 Stuffed Pizza Rolls Recipe
Stuffed Pizza Rolls Recipe can made as an appetizer, lunch, or even dinner for your family in less than 30 minutes. Pizza dough stuffed with your favorite ingredients and dipped in marinara sauce.
Pizza is definitely one of my favorite meals and is always a meal that pleases everyone at the dinner table. Kids love finger foods, and dunking them in pizza sauce makes dinner that much more fun.
Ingredients:
1 package (13.5 oz) of Pillsbury™ classic refrigerated pizza crust
1/2 teaspoon Italian seasonings
1/2 teaspoon garlic powder
1 tablespoon butter, melted
3 tablespoons grated Parmesan cheese
12 ounces mozzarella cheese, shredded or diced (diced is less messy)
6 ounces sliced pepperoni, coarsely chopped
Pizza sauce for dipping
Additional pizza toppings of your choice (optional)
Directions:
Preheat oven to 425 degrees and lightly spray a baking dish or large pie plate.
Unroll pizza onto a lightly floured surface and press into a 12×8-inch rectangle.
Cut rectangle into 24 squares. Place pepperoni and cheese (or desired toppings) into the center of each square. Gather the sides of each square up and pinch closed to create a ball. Place each ball seam side down in the baking dish.
In a small ramekin stir melted butter, garlic powder, and Italian seasonings together. Brush tops of rolls with melted butter mixture using a pastry brush.
Sprinkle Parmesan cheese evenly over rolls.
Bake for 15-18 minutes or until rolls are golden brown.
Serve with warm pizza sauce for dipping.
Source tablespoon.com