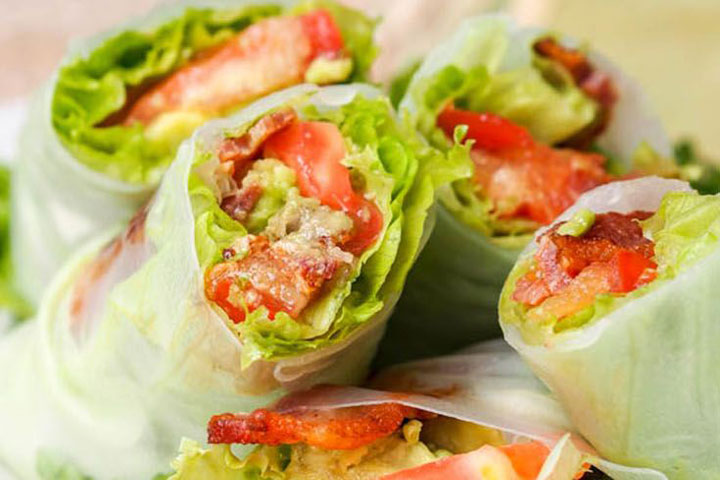 Summer Rolls with Avocado (GF, DF) Recipe
Summer Rolls with Avocado – are made with only six ingredients and make for the perfect appetizer, lunch or light dinner. No bread to distract you from the full flavors of the real stars in the standard sandwich. Low carb, dairy free and gluten free.
Ingredients:
8 slices bacon
1/2 – 1 large tomato
1/2 – 1 avocado
4 rice paper wrappers
4 large butter lettuce leaves
8 teaspoons mayonnaise
Instructions:
Cook bacon in pan until crispy. Drain on paper towels.
Fill large bowl with warm water and dip rice paper rolls in water until soft. Place on plate in front of you.
Layer lettuce, tomato, avocado, 2 slices bacon and mayonnaise on the rice paper roll.
Keeping the ends open tightly roll the rice paper away from you.
Slice in half.
Repeat with remaining rice paper wrappers.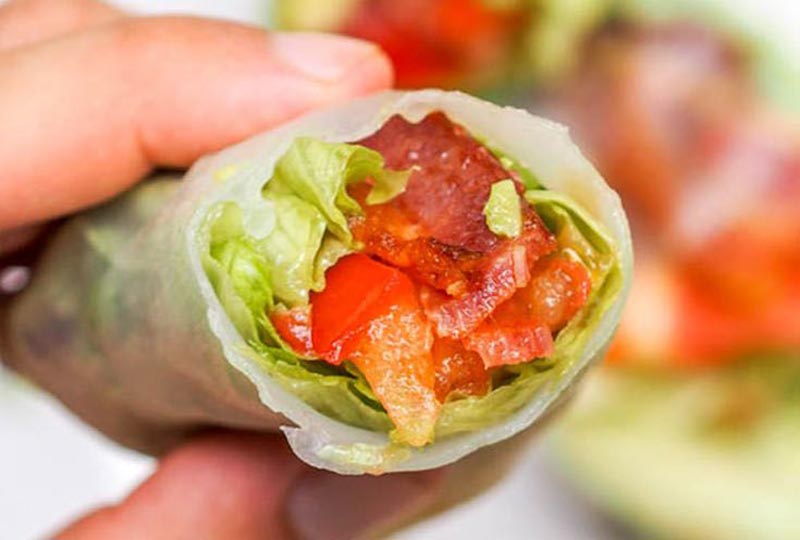 Source yummly.com