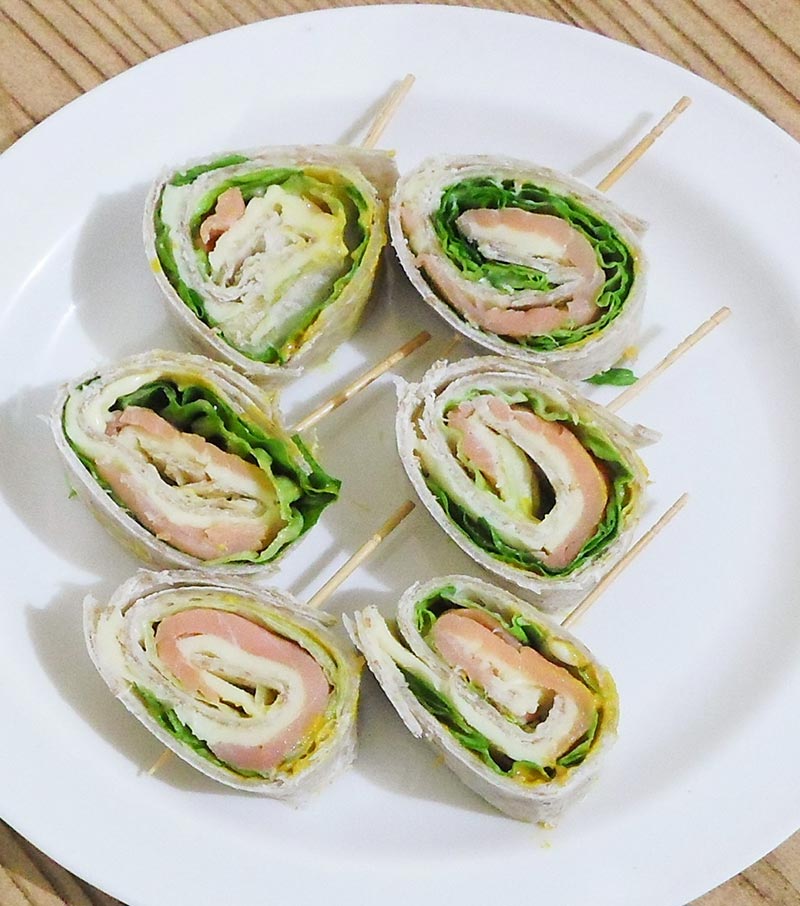 Thanksgiving Roll Ups Recipe
These delicious Thanksgiving Roll Ups are a perfect way to enjoy the holiday meal all over again the next day. I had to create something for a church activity day that would be a holiday appetizer. I saw this recipe and adapted it to suit more tastes. As with most roll-up appetizers, this is very versatile. The serving size can vary as well. I cut each tortilla into about 12 servings for appetizer size. However, one of the guests made the roll-ups at home and cut them in half as wraps, and they were a hit!
Ingredients:
1 (6 count) package of spinach tortilla wraps (can use multiple color wraps for interest)
8 oz green onion cream cheese
6 green onions, finely chopped
1 pkg dried cranberries
1 lb oven roasted turkey breast, thinly sliced
1 bag spinach, stems removed
Directions:
1. In a medium mixing bowl, combine cream cheese and green onion. (I usually make the day before to add flavor depth.)
2. Assemble: Spread cream cheese mixture over tortilla, up to about 1 inch of edge. Sprinkle with cranberries. Layer with spinach leaves, only to the edge of the cream cheese. Place two pieces of turkey on top of spinach. Repeat with remaining tortillas.
3. Wrap each tortilla individually with plastic wrap, make sure it is tight. Refrigerate for at least two hours.
4. To Serve: Cut each tortilla roll into 8-12 slices (depending on how thick you want them). (I use invisible thread/fishing line to cut tortillas, this way they aren't squished. It's a great trick for cinnamon roll type bread too.)
Source www.yummly.com