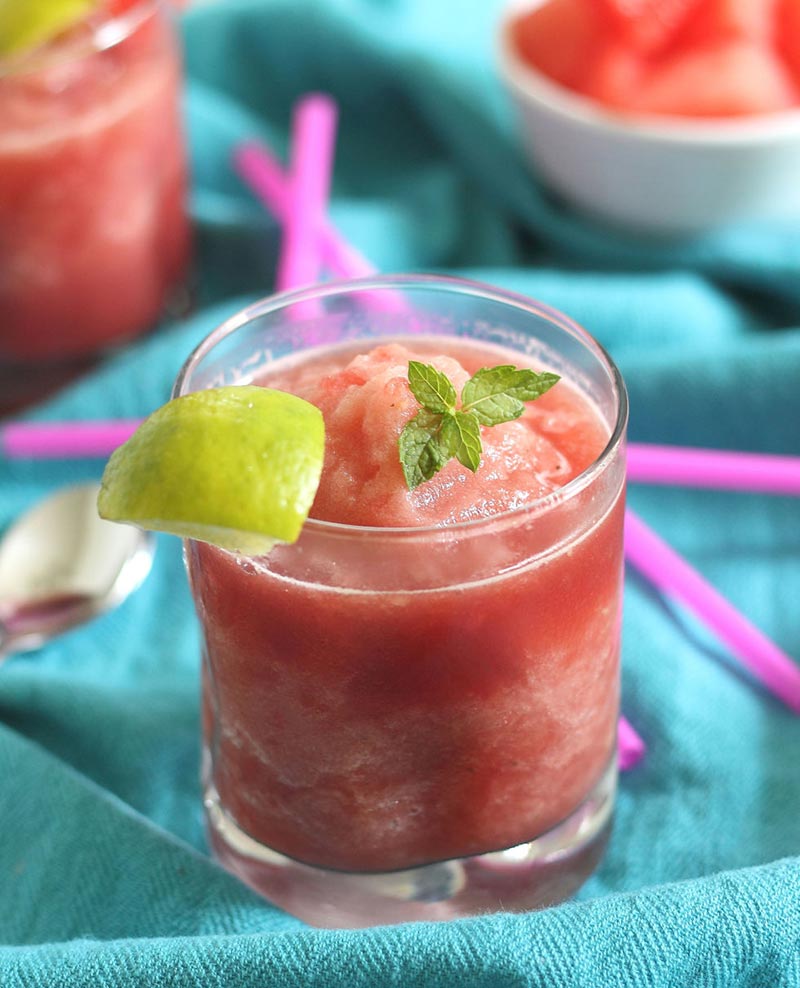 Watermelon Frosty Recipe for Slimming Down
Stay in a skinny mood by sipping on this frosty pink blend called Watermelon Frosty made with watermelon, lime, banana, and coconut water. Add some cayenne to heat things up; spicy foods like cayenne may even give your metabolism a boost.
Ingredients:
2 cups frozen watermelon cubes
2 Tbsp fresh lime juice
½ banana
1 teaspoon maple or agave syrup
½ to 1 cup coconut water boost it: pinch of cayenne
Directions:
Combine the watermelon, lime juice, banana, sweetener and ½ cup coconut water in a blender.
Turn on blender to low speed to get things moving.
Slowly add more coconut water and blend, increasing the speed to high until the mixture blends into thick, frosty bliss.
Source yummly.com