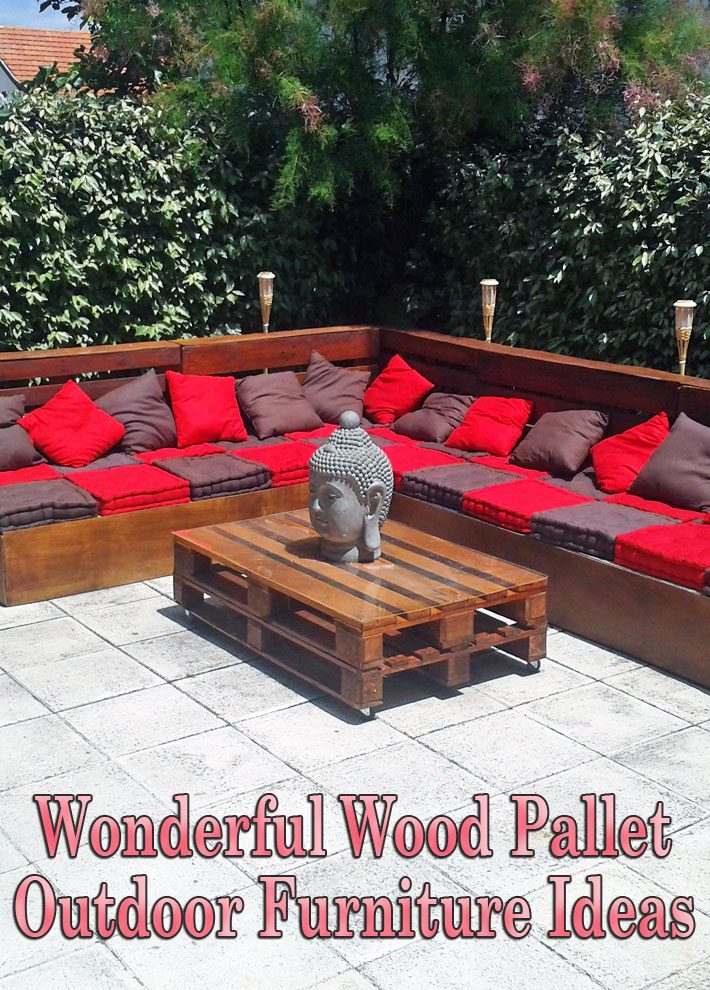 Wonderful Wood Pallet Outdoor Furniture Ideas
Repurposing or recycling wooden pallets into indoors or outdoors furniture has become very popular with people across the globe. It's not just because you're going to do a fun project but because you can craft a highly functional sofa, coffee table or other things for your garden, in no time. And you'll also be proud for not spending too much as they are perfect projects for small budgets.
Wood Pallet Outdoor Furniture is Perfect to create your relaxation spot, where you invite people over and enjoy some time together. Designs are simple and won't require a lot of tools. Just make sure you sand the wood And pay attention to how you wrap pillows and cushions so that they don't wore out too fast.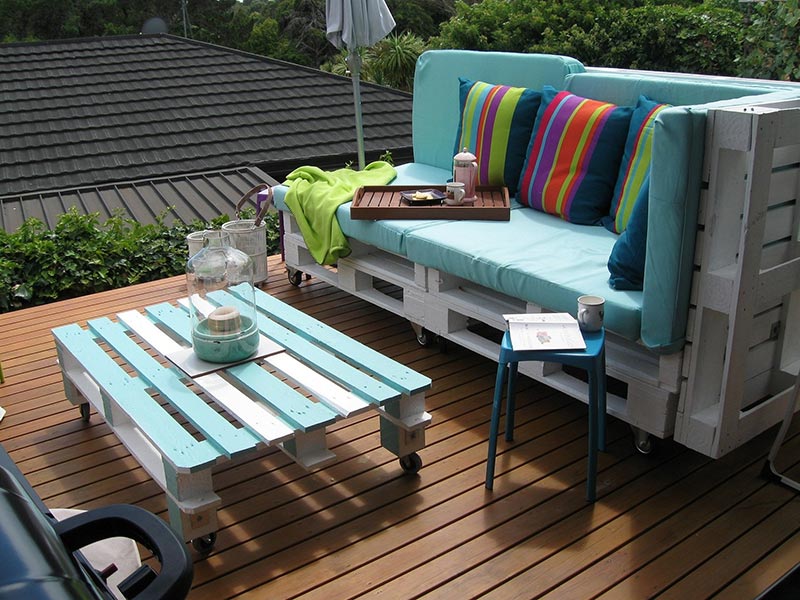 Perfect for a lounge area in the balcony or a lovely corner in the garden, wooden pallets can be combined, remodeled and fixed up in practical desks, chairs, bookcases, tables and beds. Have a look on the gallery below and you will find many ideas of pallet furniture.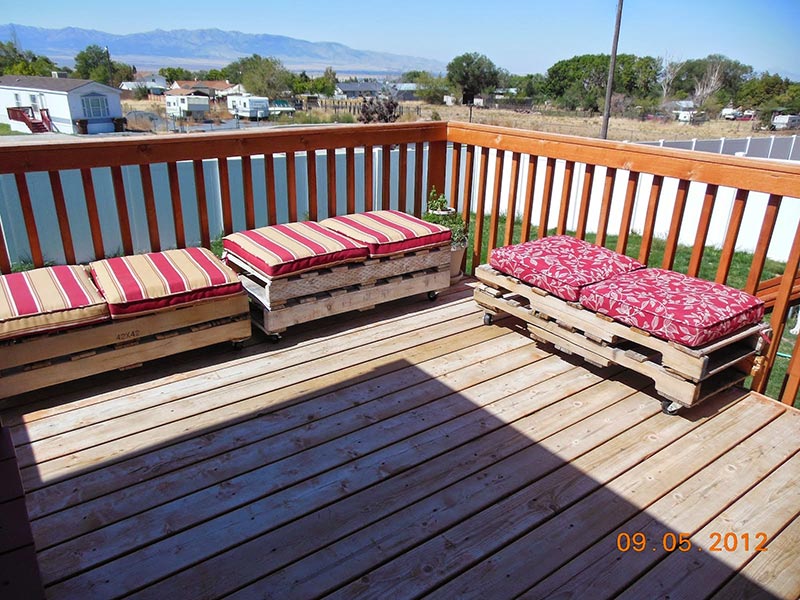 Safety Tip:
Some pallets may be treated with chemicals, and this can be dangerous to your health. When seeking out your pallets, look for those that have an "HT" marking – this means that they've been heat treated rather than chemically, and are therefore safe to keep and use.