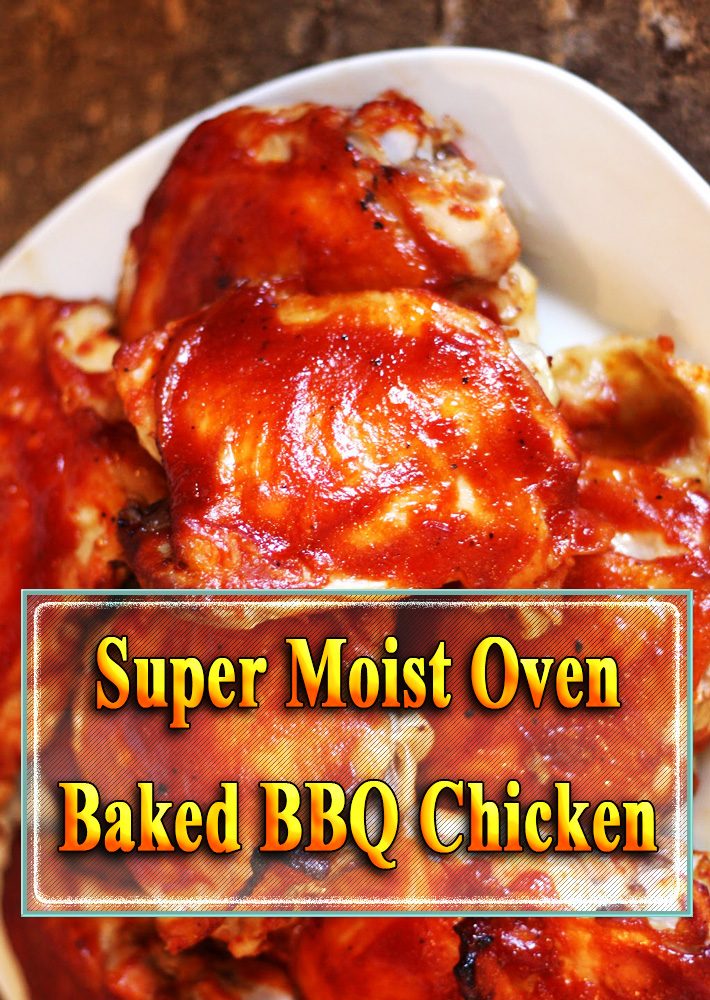 Super Moist Oven Baked BBQ Chicken Recipe
Learn to make Super Moist Oven Baked BBQ Chicken. This BBQ chicken recipe is pretty easy. Sometimes when you bake chicken breasts you can end up with a dried piece of meat. Not this recipe though.  It'll be your new favorite BBQ chicken recipe!
This turned out amazing. And so easy. This Oven Barbecued Chicken has all the flavor of chicken cooked on the grill, but no grill is needed. Slathered with bbq sauce, this chicken is so juicy and flavorful!
No barbecue is complete without a side dish. I served this with Mashed Potatoes, Skillet Cornbread and Summer Tomato, Onion & Cucumber Salad.

Ingredients:
4, bone-in Chicken Breast Halves
3 tbsp olive oil
1½ tsp smoked paprika
2 tbsp fresh lemon juice
3 cloves garlic, minced
½-3/4 tsp kosher salt
pepper to taste
1 C favorite prepared BBQ sauce
Instructions:
Remove skin from chicken breast halves and place in a large ziplock bag.
Combine olive oil, smoked paprika, lemon juice, and garlic in a small bowl and pour over chicken.
Let chicken marinade for at least an hour, up to 24 in the fridge.
Preheat oven to 350 degrees
Remove chicken from bag and place on a baking sheet. Season with salt and pepper.
Bake for 20 minutes and brush a layer of BBQ sauce on the chicken. Return to the oven and repeat brushing with BBQ sauce every 5 minutes until the chicken is cooked through, about 15 to 20 minutes longer. Chicken is done when it reaches an internal temperature of 165 degrees F when read with a thermometer inserted into the thickest part of the breast.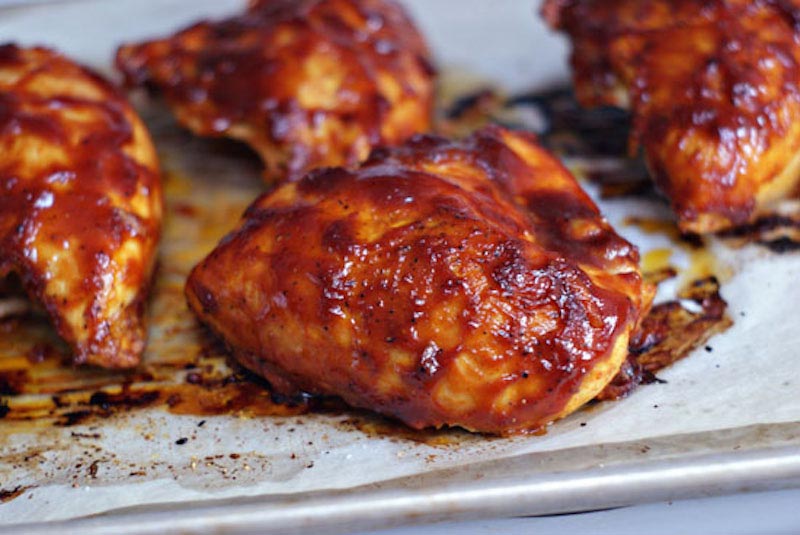 Source:
yummly.com
heatherlikesfood.com